Where Is Remote Desktop Connection in Windows 8
"Where is Remote Desktop Connection?" This is a question frequently asked when the inexperienced users need to set up remote desktop connection in their computers. For the convenience of more users, the article sums up four ways to find Remote Desktop Connection (referred to the following picture) in Windows 8 computer.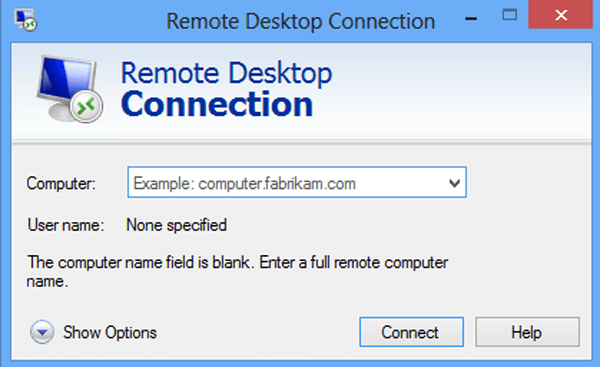 4 ways to find Remote Desktop Connection in Windows 8:

Way 1: Find it by use of a run command.
Press Windows Logo Key (also known as Windows Key) and R key simultaneously to open Run dialog box, enter mstsc and click OK to open it.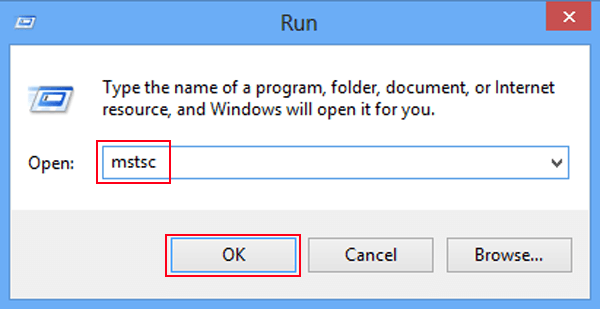 Way 2: Find it in Apps interface.
Use Windows Key+Q hotkeys to access the Apps interface, and then find Remote Desktop Connection on it.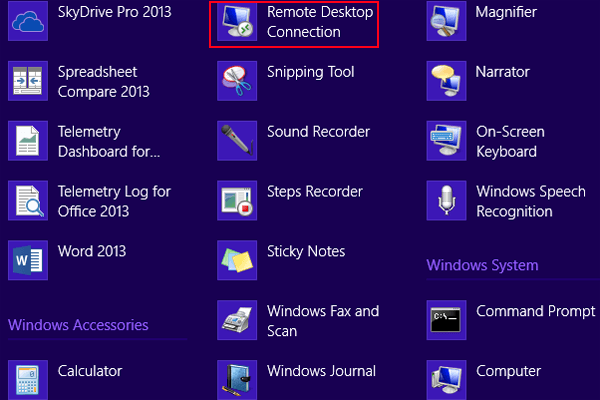 Way 3: Find it through searching.
Open the Search panel with Windows Key+F hotkeys, type remote desktop connection in the empty box and select Apps. After that, the Remote Desktop Connection will turn up in the searching result.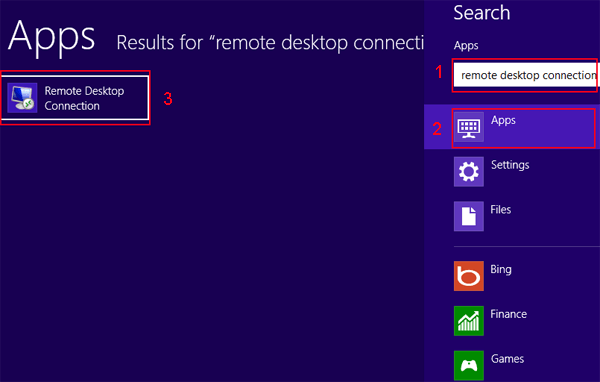 Way 4: Find it in the Control Panel.
Step 1: Access Control Panel.
Step 2: On the top-right search box, input remote desktop connection and choose Access RemoteApp and desktops under the item of RemoteApp and Desktop Connections.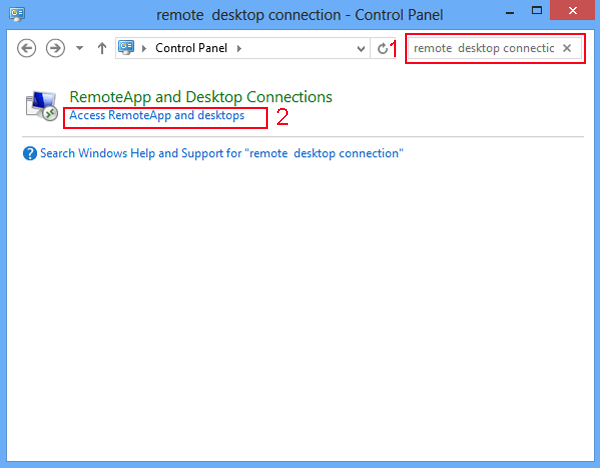 Tips: Through this method, the interface you get to is as follows, different from that of the previous ways.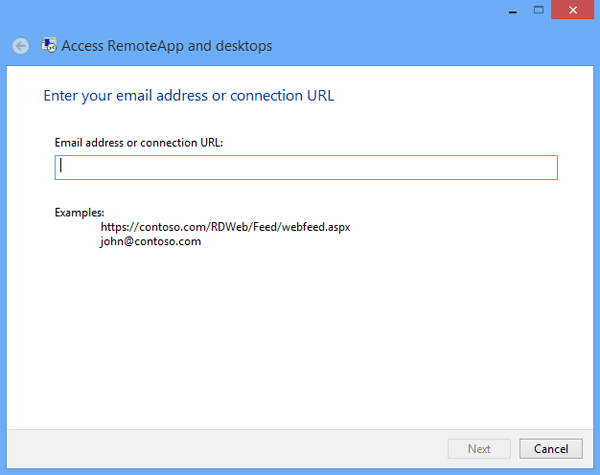 Related Articles: