Which Way Is the Best to Keep Windows 8 Computer Safer
In the past, when taking about Windows 8 computer, the majority of us mainly care about the difference between it and other Windows computers, the usefulness and efficiency of the built-in and newly-added apps, the methods to change the frequently-used settings, etc. Nevertheless, nowadays, as the amount of events concerning computer data loss is increasing crazily, it seems that we all focus more on our computer data safety. Therefore, as a Windows 8 user, I feel obliged to share the 4 methods I apply to keep my computer safe with you.
4 ways to keep Windows 8 computer safer:
Way 1: Create a login password for Windows 8.
FYR, the steps to create a password for user/administrator in "PC settings" are illustrated as follows.
Step 1: Press Windows+C to open the Charms Menu and choose Settings on it.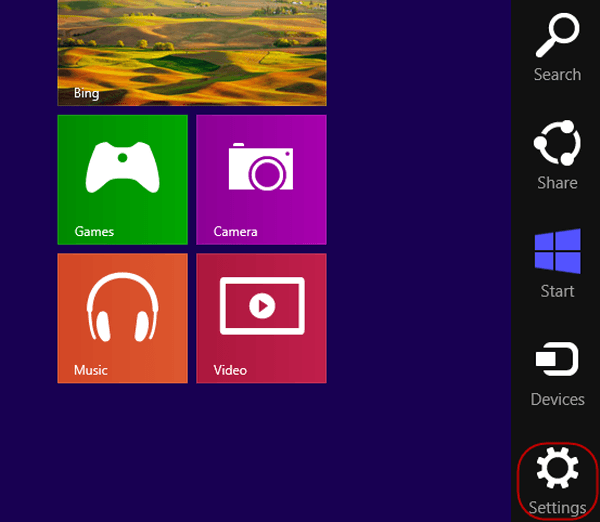 Step 2: Click Change PC settings on the Settings panel.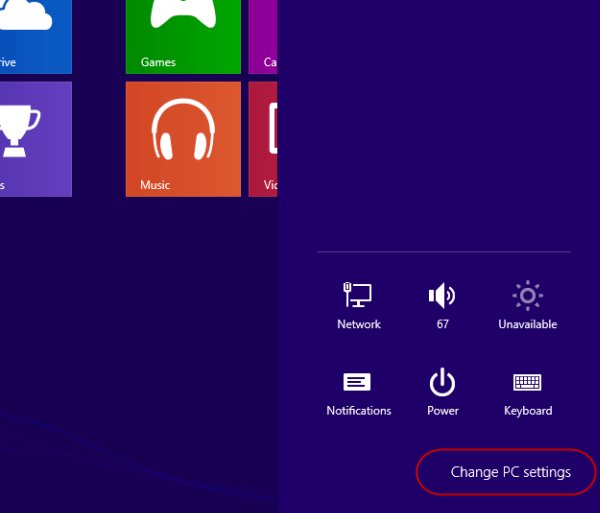 Step 3: In PC settings, select Users on the left and tap Create a password button under Sign-in options.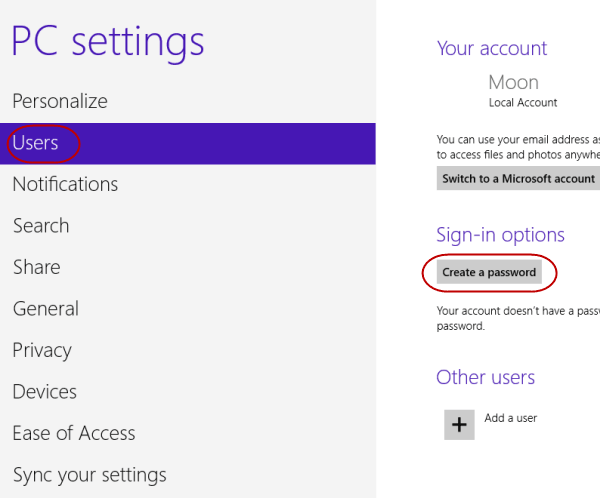 Step 4: On the Create a password interface, enter the password and password hint, and then click Next. BTW, to make a strong password, you can set a code composed of numbers, symbols and English letters (case-sensitive), and its length could be up to 15 digit.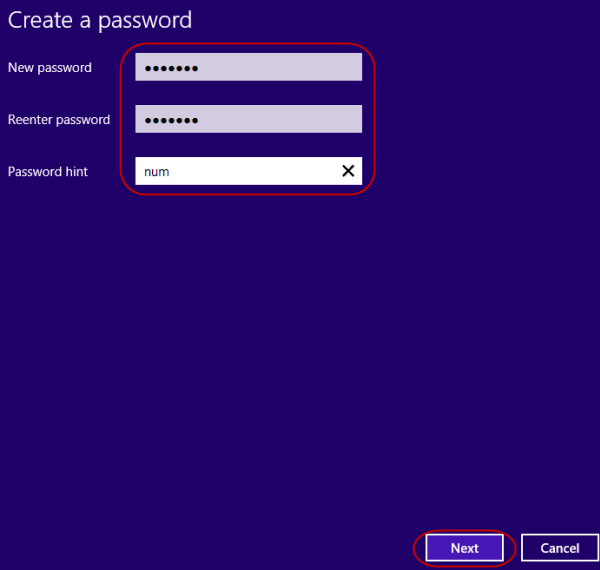 Step 5: In the next interface, choose Finish to complete creating a user/administrator password.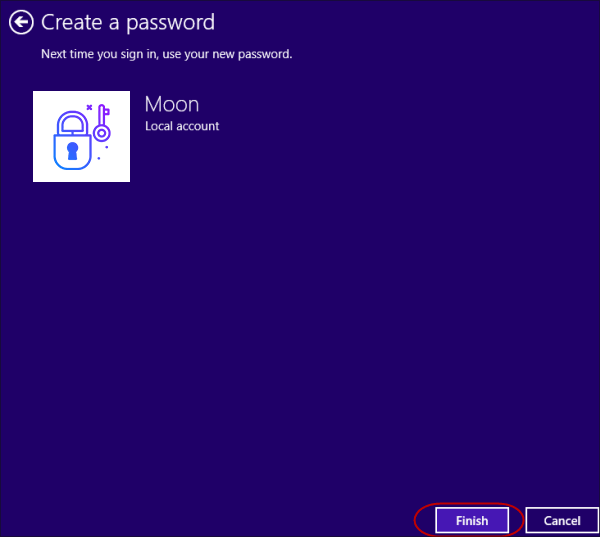 Tip: This method is the simplest and the most commonly-used in protecting Windows 8 computer. Yet, it is also the easiest way to be cracked by some password recovery software such as Ophcrack, iSunshare Windows Password Genius, etc. So it is recommended to apply several methods or another more powerful way to keep your PC safe.
Way 2: Create a Power-On password.
This is a better way than creating a Windows password to stop others from accessing your computer without your permission.
Moreover, the steps to create a Power-On password on ThinkPad are introduced for your better understanding.
Step 1: As soon as you start the computer, keep pressing F1 to enter the Easy-Setup interface.
Step 2: Select Password and choose Power-On.
Step 3: Type a password, and then press Enter. Incidentally speaking, the length of the code could be up to 7 digit, and it can be the combination of English letters (A to Z) and numbers (0 to 9).
Step 4: Type the password again and press Enter to verify it.
Tip: The advantage of this approach is that it can make sure your PC will not be hacked easily, unless the hacker know or guess the right password. However, not all kinds of computers provide the setting to create Power-On password, such as the cheap and low-end computers. Besides, suppose some people dissemble the hard drive of your computer and install it to another computer, they still can copy the data from your hard drive quickly, so encrypting the data on your hard drive is necessary if you want to keep the important data safer, see Way 3 and Way 4. In addition, if you want to sell or throw away your computer, make sure the hard drive is removed and broken.
Way 3: Use BitLocker to encrypt hard drives or partitions.
With the method, the material in the hard drives can be greatly protected. And the steps to realize it are listed and illustrated below.
Step 1: Press Windows+F to open the Search bar, input bitlocker in the box, choose Settings and click BitLocker Drive Encryption to open it.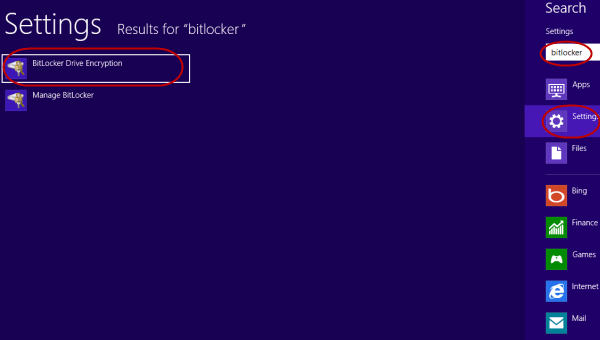 Step 2: Click Turn on BitLocker to go on.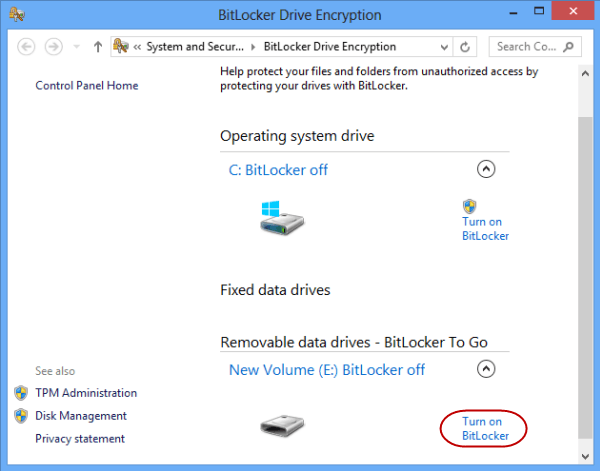 Step 3: Select Use a password to unlock the drive, enter and reenter a password, and click Next. Please note that the code can contain uppercase and lowercase letters, numbers, spaces and symbols.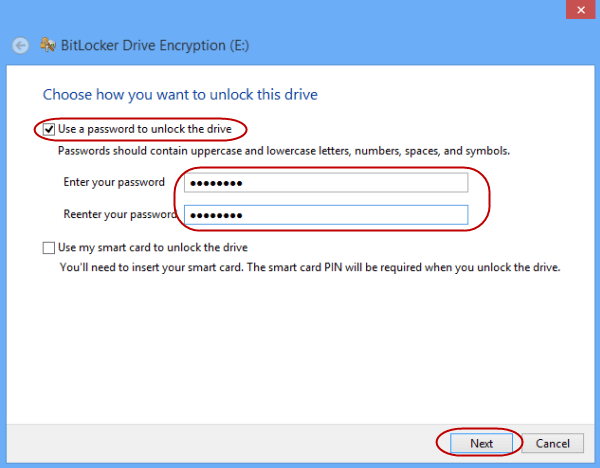 Step 4: Choose a way to back up your recovery key from Save to your Microsoft account, Save to a file and Print the recovery key.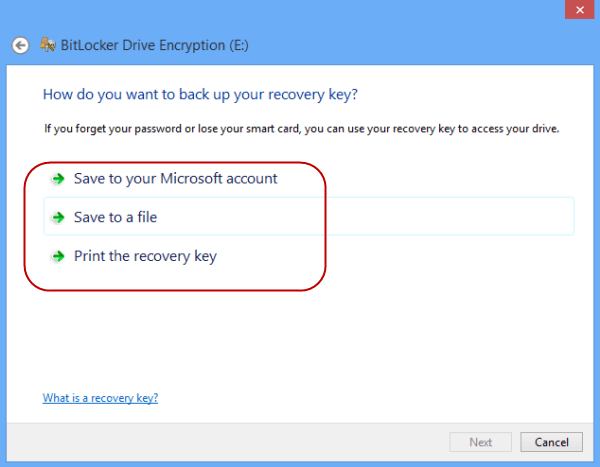 For example, if "Save to a file" is selected, in the "Save BitLocker recovery key as" window, you can choose a place and click Save, and then click Yes in the small "BitLocker Drive Encryption" dialog to save it in your PC.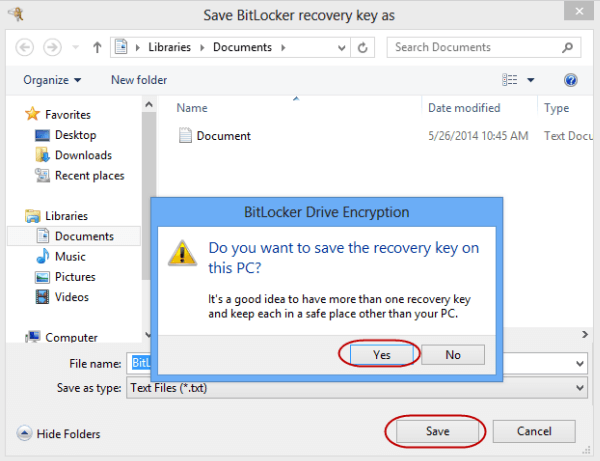 Step 5: After backing up the recovery key, click Next to continue.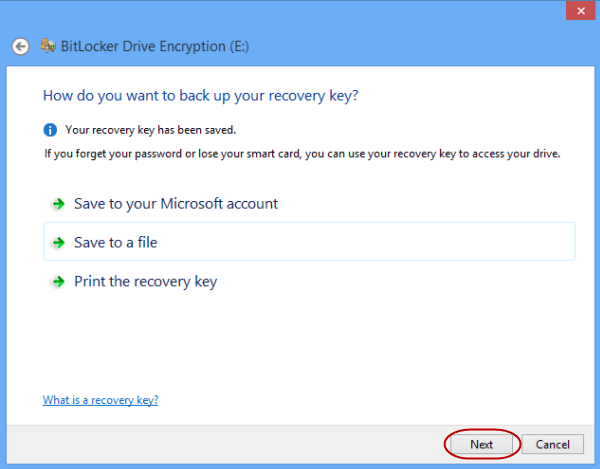 Step 6: Select Encrypt used disk space only or Encrypt entire drive according to your specific need, and tap Next.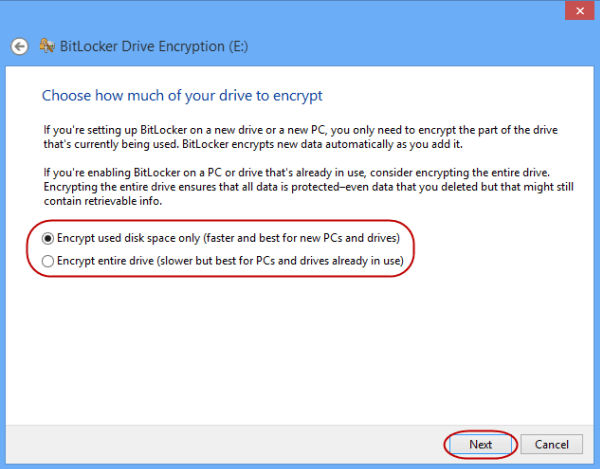 Step 7: Click Start encrypting.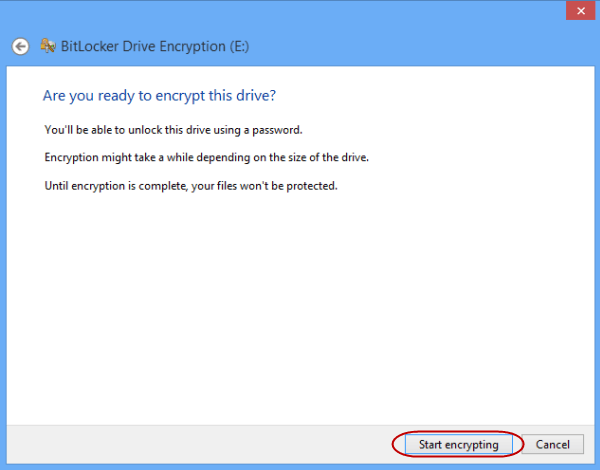 Step 8: Wait for the encrypting process to complete and click Close.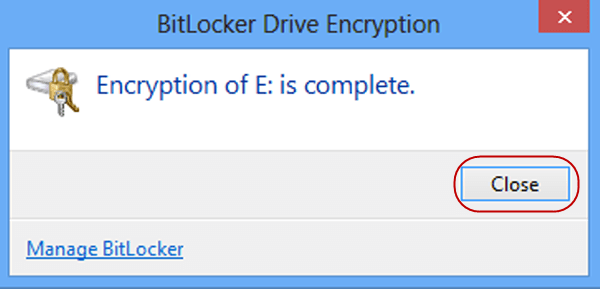 Tip: The method can make up for the disadvantages of the previous ways, because it can effectively encrypt the data in the hard drives even though the above passwords are cracked. Moreover, it won't influence the operation you make in the computer. After creating BitLocker password for a hard drive, you will be required to enter the password when you boot your computer and access the encrypted partition at the first time, and no more password entry is requested during the computer running process. Meanwhile, it's worth mentioning that the BitLocker password could be cracked by BitLocker password cracking app such as BitLocker Drives Unlocker. However, the complexity of a password can greatly influence the password cracking speed of software, so you are strongly recommended to create a complicated password which may be cracked in several months or years.
Way 4: Use Office or RAR/7z to encrypt single file.
MS Office has a function for encrypting Office Word/Excel/PowerPoint document easily. Here I strongly recommend you to use Office 2007 or later versions to encrypt an Office document instead of Office 2003 or lower versions, because the encryption algorithm of Office 2003 or lower versions has a bug which can be cracked in a few minutes. The password of Office 2007 or later editions also can be cracked by the software called iSunshare Office Password Genius, but if you set a strong password to it, it may be cracked in several months or more time.
Quick guide to create a password for Office document:
1. Guide to create a password for Office 2007/2010 document:
Step 1: Click the "Office Button" on the top left corner, choose "Prepare" and select "Encrypt Document".
Step 2: Type a password and click "OK".
Step 3: Re-type the code and tap "OK" to confirm it.
2. Guide to create a password for Office 2013 document:
Step 1: Click top-left "File" tab.
Step 2: In Info settings, tap "Protect Document" and choose "Encrypt with Password".
Step 3: Enter a password and click "OK".
Step 4: Reenter the password and tap "OK".
RAR/7z software also can help you encrypt a file easily, and I advise you to use the latest version of RAR/7z and create a strong password to encrypt an important file to make it hard to be broken.
Quick guide to create a password for RAR/7z archive:
1. Guide to create a password for RAR archive:
Step 1: Download and install "WinRAR 5.10".
Step 2: Right-tap a document and select "Add to archive".
Step 3: In the Archive name and parameters window, click "Set password" button.
Step 4: When the Enter password dialog box shows up, enter a password, reenter it and click "OK".
2. Guide to create a password for 7z archive:
Step 1: Download and install "7-Zip 9.31 Alpha".
Step 2: Right-click a file, choose "7-Zip" and tap "Add to archive".
Step 3: After the Add to archive window appears, in Encryption settings, enter and reenter the password, and then tap "OK".
In brief, there are many ways we can apply to keep our Windows 8 computers safer, including creating Windows login password, Power-On password, BitLocker password and using Office/RAR/7z to encrypt the files. What you need to do is choosing the best one or applying a variety of methods at the same time to protect your computer data at this very moment.
Reference: