Prevent Reordering and Removing Start Menu Items in Win 8/8.1
As you know, when you want to reorder the items on the Start Menu, you can drag and drop them to the places preferable. And if you would like to remove them, you can realize your aim with the help of the context menu (see following screen shot). In the meantime, you may wonder how to prevent other people from reordering and removing Start Menu items on your PC. Thus, this text will illustrate a practical method step by step for your better reference.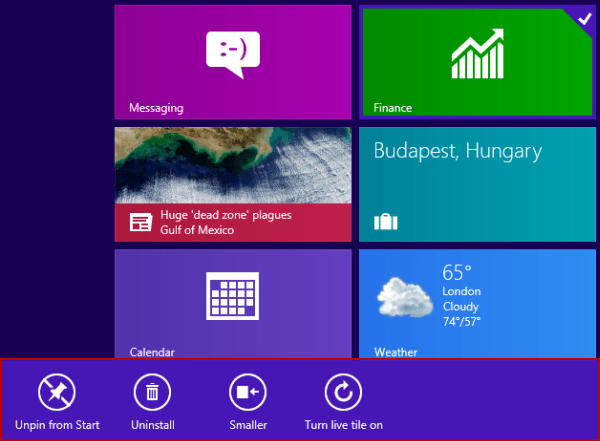 Steps to prevent reordering and removing Start Menu items:
Step 1: Get into the Local Group Policy Editor.
Step 2: Find and access the setting named "Remove drag-and-drop and context menus on the Start Menu".
More narrowly speaking, follow the path of User Configuration/Administrative Templates/Start Menu and Taskbar and you can locate the setting mentioned immediately.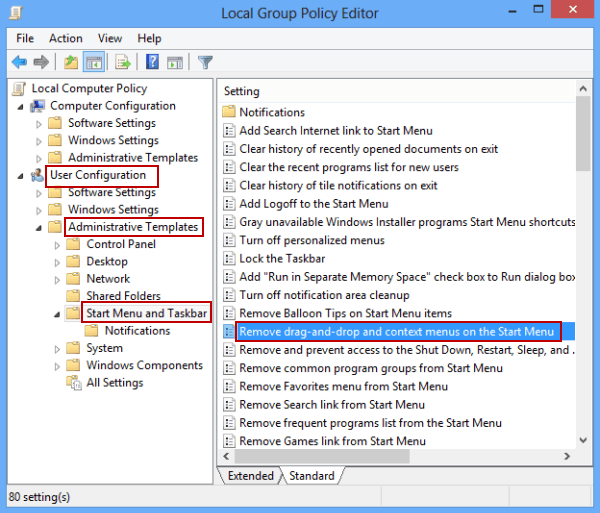 Step 3: Select Enabled and choose OK in the setting's window to make it enabled.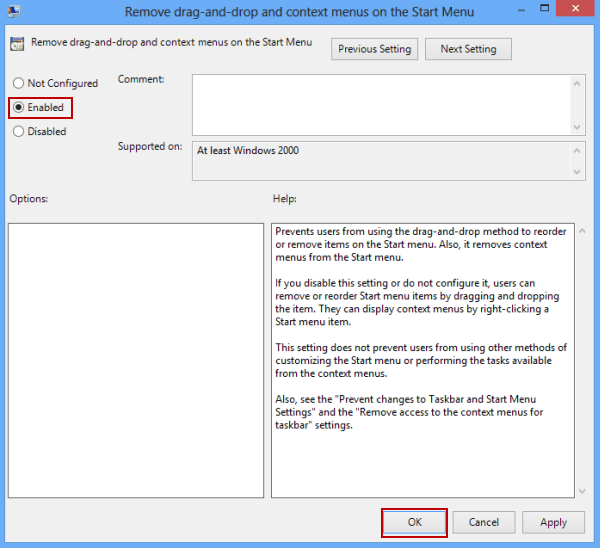 Later, you are unable to drag, drop and remove the items on the Start Screen in your Windows 8/8.1 computer.
Related Articles: