How to Unzip a Password Protected ZIP File
How to extract or unzip zip file when it is encrypted? No matter this zip file is protected by you or others, when you have such password protected zip file to unzip, I think the important thing is to get zip file password first. Or crack password protected zip archive probably work, but which is not safe. So let's look for an effective way for recovering zip file password safely, then unzip password protected zip file can be effective and safe without any damage.
If you have no idea now, the following passage has gave you the answers. Please follow below to unzip a password protected zip file with ZIP Password Genius and WinRAR.
Step 1: Prepare ZIP Password Genius for password protected zip file.
1. ZIP Password Genius is available in this website. Just need to download trial version or pay for full version to get it. The problem probably is how to choose appropriate version. If you choose Standard version, just follow the article below. If not, go to page of ZIP Password Genius Professional user guide.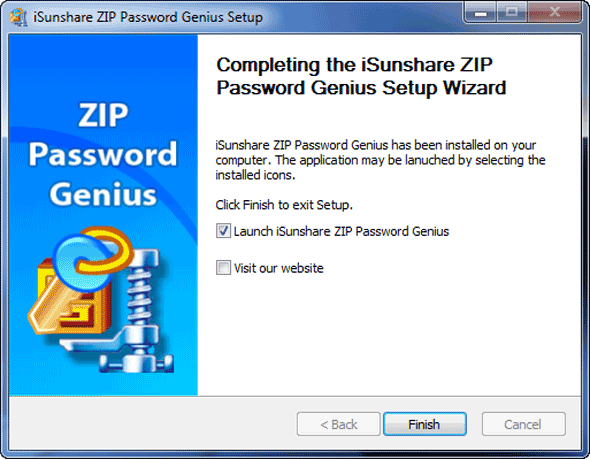 2. Double click its exe file and it will be installed on your computer. Click "Finish" at last to run ZIP Password Genius.
Step 2: Add ZIP file and choose password attack type for encrypted zip file.
1. If password protected zip file is in your computer now, click Open button to browse computer and select it. Then import it into ZIP Password Genius Encrypted File box. If not, for example, it is on your external storage device, connect the device to computer first, and then browse external device to select zip file. Then you can add encrypted zip file to ZIP Password Genius.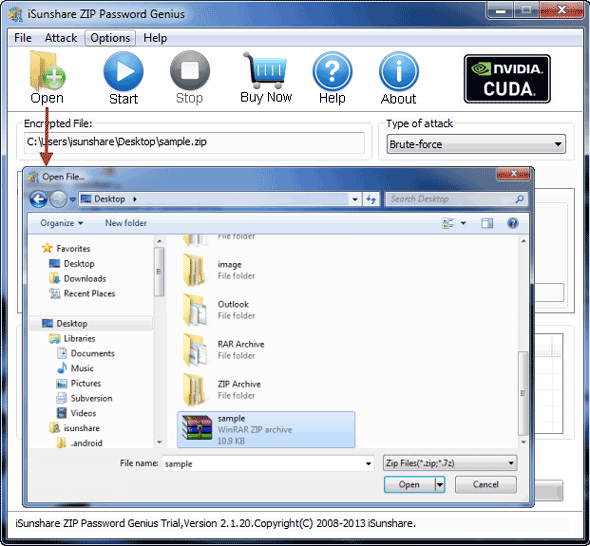 2. Under Type of attack option, Brute-force, Mask, Dictionary and Smart are four workable recovery attack types for zip file. Select one from them you think is appropriate and make password attack settings for it. Please pay attention to this step, because it largely determines how much time you would spend on zip file password recovery.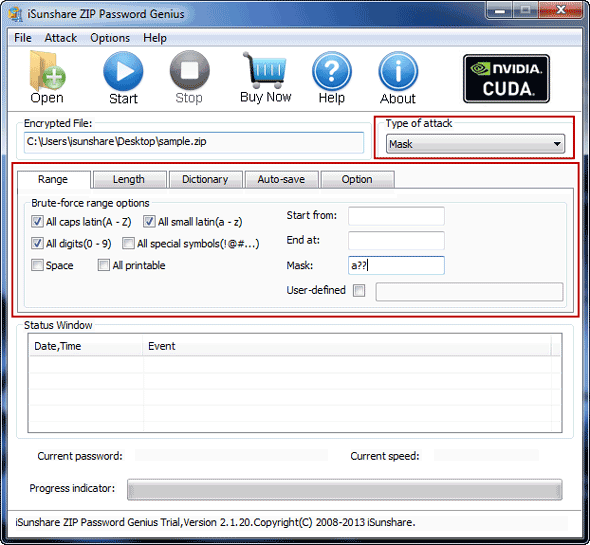 Step 3: Get zip file password to unzip encrypted zip file.
1. Click Start button, and about few minutes or seconds later, a dialog will appear with some characters. That is what you need, zip file password.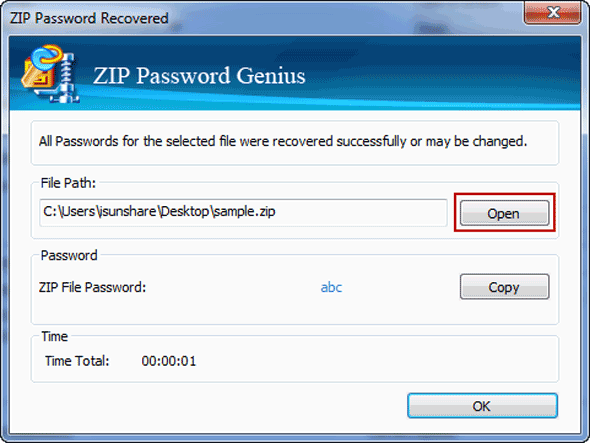 2. Click Open button to open zip archive in WinRAR, and cilck "Extract to" in WinRAR toolbar.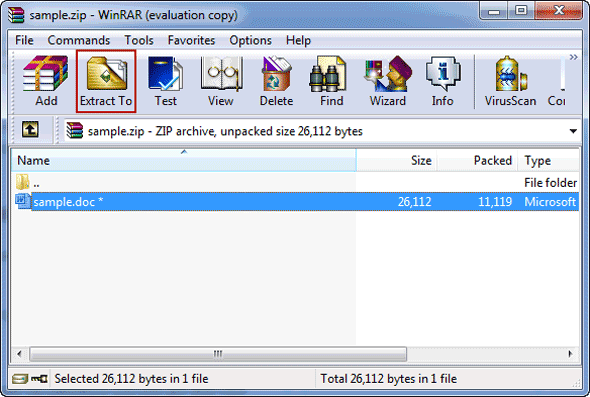 3. Extraction path and options dialog appears. Make sure the Destination path and click OK.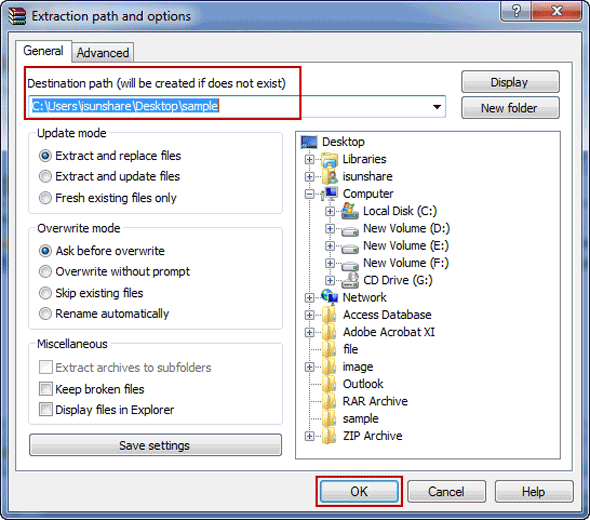 4. Copy password you got with ZIP Password Genius and type it in pop-up Enter password dialog. Click OK to unzip zip file open in WinRAR.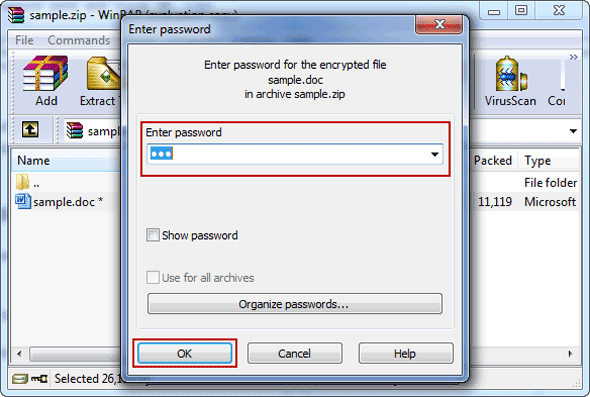 Do you think the above steps are effective and safe, no matter recovering password protected zip file password, or unzip password protected zip file with password in WinRAR? Just have a try and you would find its effectiveness and convenience.
Related Articles: