How to Shut Down A Program That Stops Responding
Are you annoyed when some programs in your PC stop responding and you can not close them or make some operations in them? If your answer is yes, you must be interested in the topic of how to automatically shut down a program that stops responding. Therefore, this post will illustrate a way to turn off a program that is not responding.
Procedures of shutting down the programs which cease responding:
1. Click Start button, input regedit in the run box, and open the regedit.exe.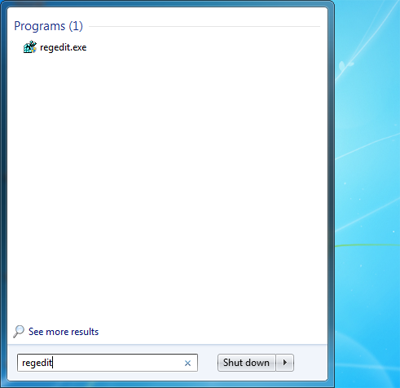 2. After entering into the Registry Editor, find Desktop according to "Computer→HKEY_CURRENT_USER→Control Panel→Desktop ", and then open it with a click.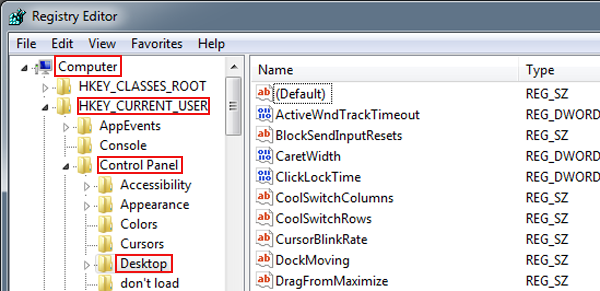 3. Select AutoEndTasks in the right menu, right click it and choose Modify, and then change its value data to 1.
Note: If you can not find AutoEndTasks in the menu on the right, you can build it by yourself. And the concrete process is as below.
Step 1: Right click a blank part of the right side menu and a button named New appears. Point at the button, select String Value and then a new value is created, as the following screen shot exhibits.

Step 2: Rename the new value as AutoEndTasks, right click it and select Modify.

Step 3: Input 1 as the value data and click OK. Then after restart, your computer is able to automatically shut down the programs that stop responding.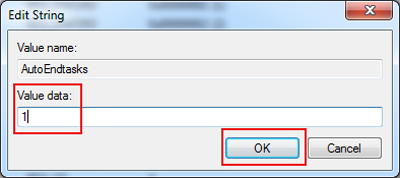 As you can see from the above-mentioned way and its operation process, it is not that difficult to set programs that is not responding turn off automatically in computer. Consequently, if you have intention to achieve such a purpose, you can refer to the procedures of this article.
Related Articles:
How to Release Reservable Bandwidth of System 10 Keyboard Shortcuts of Windows 8 Developer Preview