How to Access My Computer If I Forgot My PC Password
I really wonder how to access my computer if I forgot my PC password, and recently I find out that iSunshare Windows Password Genius is one of the right products for solving such a problem. It is an effective program which can reset the passwords of Windows administrator/user and domain administrator/user for Windows operating systems, including Windows 10/7/8/Vista/XP/NT/2000/2003/2008/2012/2016. In this text, I would take Windows 7 computer as an example and introduce how to use the product to access computer in the following steps when forgetting password.
Step 1: Download iSunshare Windows Password Genius Professional in another computer and install it.
Step 2: Create Windows password recovery disk by USB device or CD/DVD.
Here I choose USB device, and this step contains 4 sub procedures.
1. Click USB device.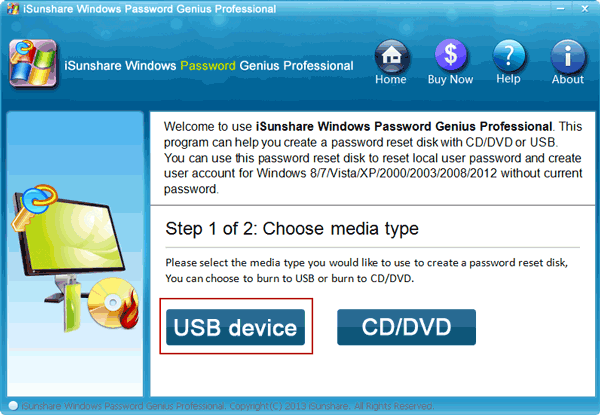 2. Insert a USB device and click Begin burning.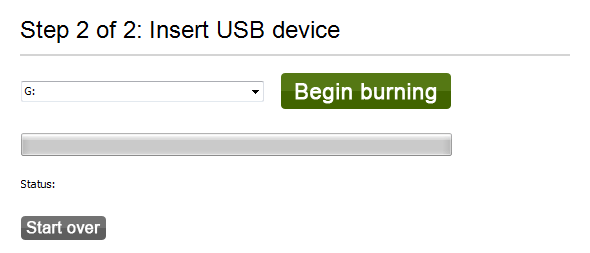 3. Hit Yes as a WARNING screen shows.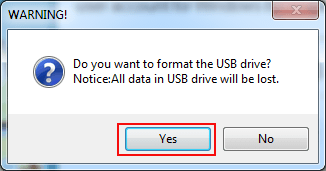 4. Click OK after Burning Successfully comes out.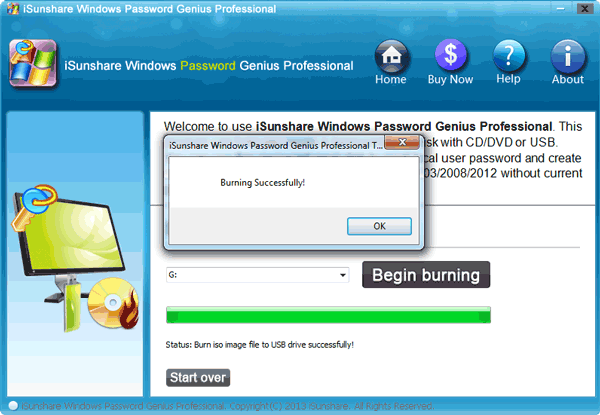 Step 3: Set the locked computer to reboot from USB device. Insert the USB device to locked computer and start the computer. Then immediately press F2 or Delete on the keyboard until the following interface appears. Select Boot by ←/→, choose Removable Devices with ↓/↑ move it to the first order of the boot list by +/-. Then click F10 to save and exit.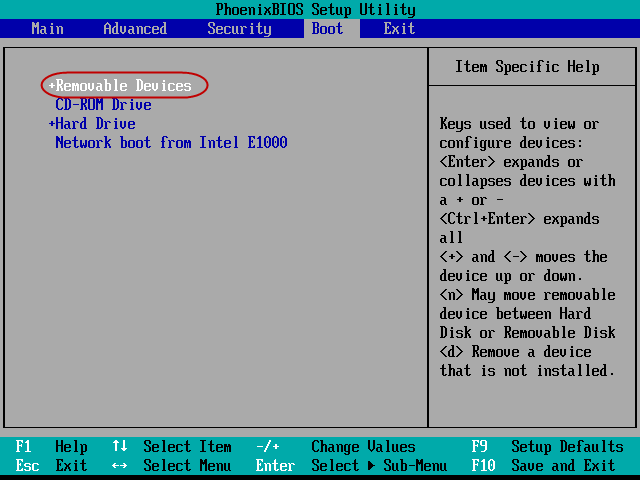 Step 4: Select Windows type and User after the next screen appears. Besides, both Reset Password and Add User can assist us to access our computers. After setting, click Reboot.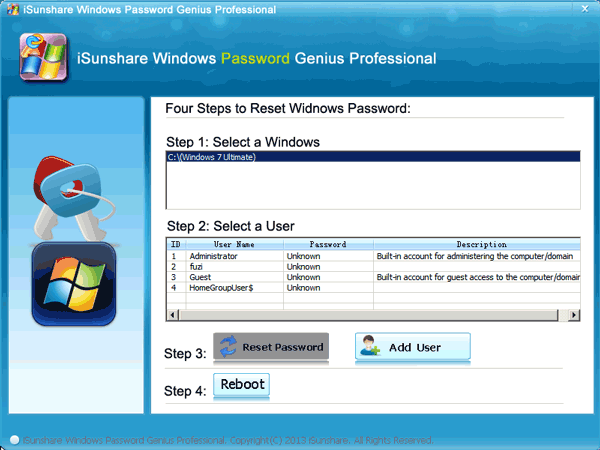 After taking all the steps, we can successfully access our PC with new password although we forgot our original password.
Related Articles:
How to Encrypt Word Document of Microsoft Office 2007 How to Get in Computer If Forgot Password