How to Change Exchange Password in Outlook 2010
As is known, exchange account could be created in Outlook by connecting to Exchange server. But how to change exchange account password in outlook 2010 after outlook file password forgot?
Now the following is intended to introduce how to change exchange password in Outlook 2010.
Summary:
Get Outlook Password Genius to recover Outlook forgotten password. And then open Outlook 2010 data file with recovered password. At last, select exchange account in Outlook and change its password.
Step 1: Find out Outlook 2010 data file password
After Exchange account created in Outlook, all information about this account has been stored in Outlook data file (*.pst). So if you want to change exchange password, you have to open this Outlook file first. Therefore, when outlook password is forgotten, find out outlook file password become the first step.
1. Install Outlook Password Genius on your computer. And then import encrypted Outlook PST file by "Open" button on menu.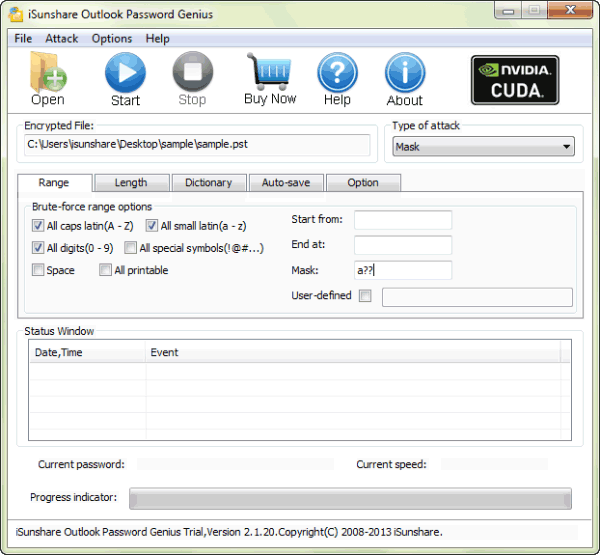 2. Select suitable password attack type from "Type of attack" drop-down box.
Four different password attack types are provided in Outlook password recovery tool. Each one of them has its features, so every one of them could apply to different kinds of situations. For example, if you still remember part of forgotten outlook file password, select "Mask" type and set "Mask" parameter.
3. Click "Start" to find forgotten outlook password.
Once you click "Start" button, a new window would pop up instantly with outlook file password.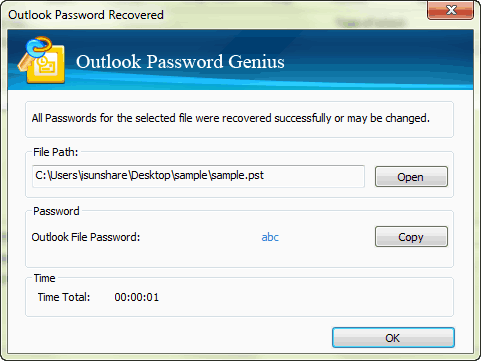 Step 2: Open Outlook 2010 data file with password
After you get outlook forgotten password, copy it and open outlook file in Outlook 2010.
Step 3: Change Exchange password in Outlook 2010
After outlook file is open in Outlook 2010, click File – Info, and choose "Account Settings".
1. In Account Settings window, all e-mail accounts are listed. Double-click Exchange account to select it.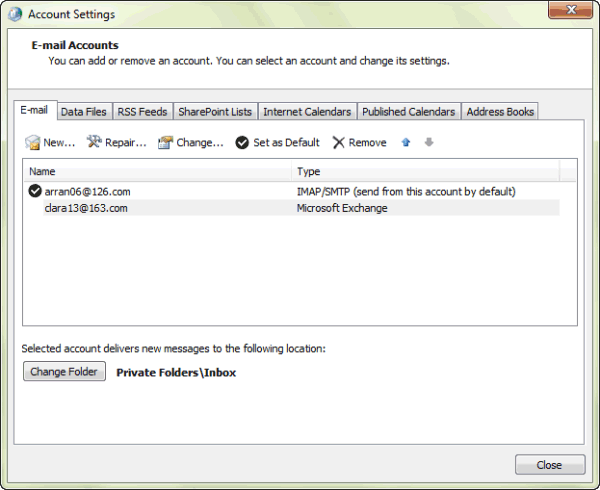 2. Type new password in Password box. And click "Next".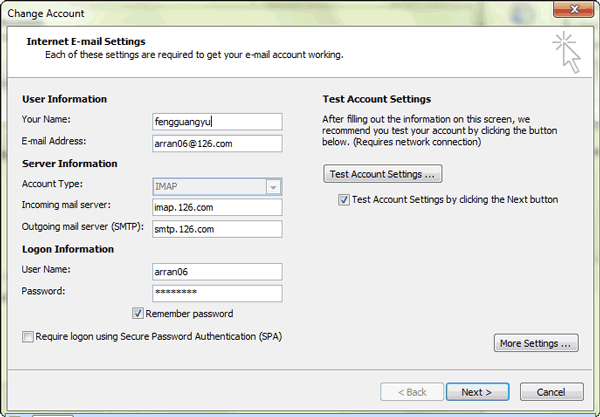 3. Outlook will test changes on Exchange account automatically. If nothing wrong happened, successful message would pop up for you.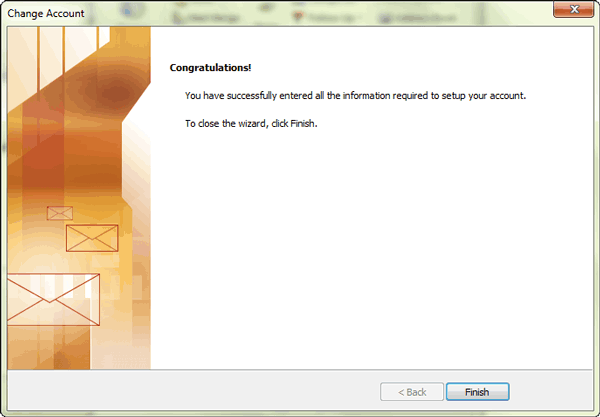 Related Articles:
Two Ways to Create Microsoft Exchange 2010 Account Manually Lock and Unlock Record in SQL Server Database