How to Open Access Database without Access Privileges
There probably a time you are locked out of Access database, and have no access privileges to Access Database. How can you open this Access Database file as you will?
You want to look up data in Access Database, so you need to download data from it.
You have to analyze or deal with data in Access database because of job demand.
No matter what you want to do, find out access password to open Access Database quickly without danger is undoubtedly important at this moment.
Powerful Access Password Genius is such a password recovery way, recovering forgotten password and do no harm to Access data. Simple operation introduction about Access Password Genius recovering password is shown below.
First, get Access Password Genius and install it on your computer, where Access Database file is saved. If not, copy Access Database to your computer.
Download site: https://www.isunshare.com/access-password-recovery.html
Second, run access password recovery tool and import password protected Access Database into it.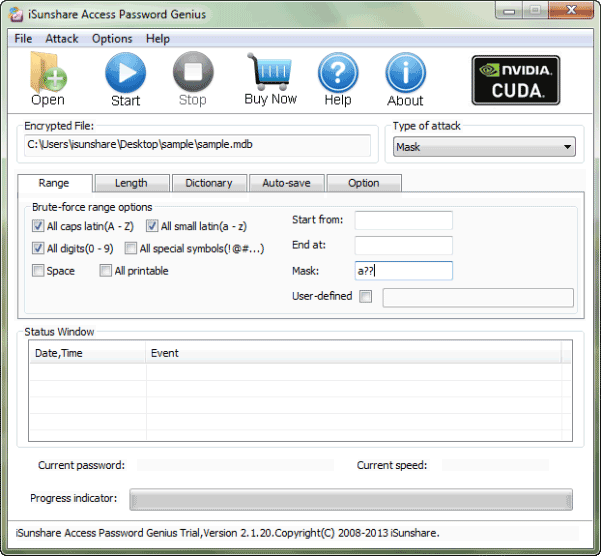 Third, choose password attack type for finding encrypted password.
Four different kinds of password attack types are provided to recover Access password. Which one is suitable for you, and how to set parameters for it, you can choose these passages to choose one.
In a word, Brute-Force can be always your choice, and Mask can be selected when you have a part of password.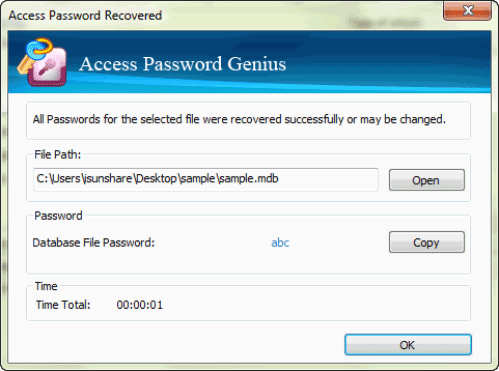 At last, when all the necessary settings have been made, click "Start" button to recover Access password. Instantly, you would get Access password in a new window. Copy it to open Access Database.
Related Articles:
How to Start VMware Authorization Service on Computer How to Setup and Delete E-mail Account in Outlook 2010