How to Work with Messy Code in Opening Archive
Lots of archive software users remark that there are so much messy codes when they are trying to open the archives. Actually, as we are opening archives, the operational system is calling other related programs to open files in archive.
And in our computer, after WinRAR is installed generally, RAR file can be open by default with WinRAR. However, when you met the archive messy code problem, probably that is because the incorrect decompression. Now let's this article tell you how to solve this problem.
Analysis of this problem:
If you want to open file in archive, only after you decompress the archive, could you double click it to open files in archive. If you want to directly double-click documents and images in archive, they would not be open successfully, and you would see messy code instead. Why these messy codes appear?
The reason is the wrong settings on WinRAR to open files in archive with Viewer.
Solution:
1. Run WinRAR on computer and click Options – Settings in WinRAR menu.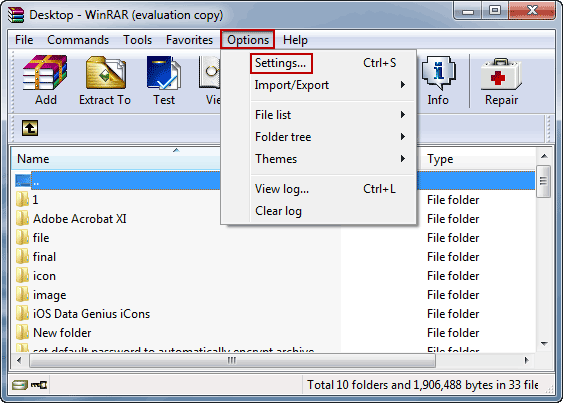 2. In Settings window, click Viewer and under Viewer type, check Associated program. Click OK twice to make the settings valid.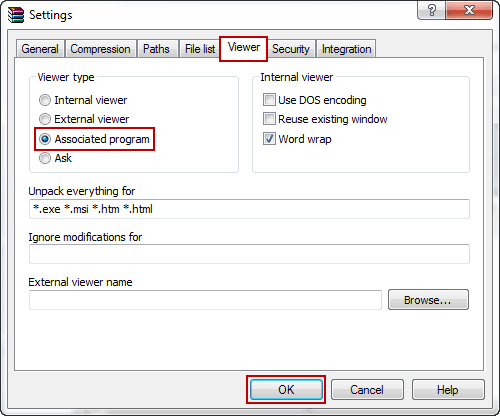 If the above method cannot solve problem about messy code in opening archive, it would be probably because of the breakdown during files compression. We can try to open other archives to check whether the reason is right.
Related Articles:
How to Set a Default Password to Automatically Encrypt Archive How to Batch Compress and Decompress RAR/ZIP Files