How to Set a Default Password to Automatically Encrypt Archive
In order to protect archive file, a password is usually used to encrypt RAR/ZIP file. However, if every time when you compress files to ZIP/RAR archive, you need to set a password to encrypt it, it would be messy and bald. If we can set a password to encrypt compressed file, while files are compressed into an archive, it would be more convenient.
Actually, there is such functionality in compression software WinRAR. You can change some settings in it to set WinRAR to automatically add a password to compressed file, such as ZIP/RAR file while they are compressed.
Step 1: Run WinRAR, and click Options menu, then choose Settings.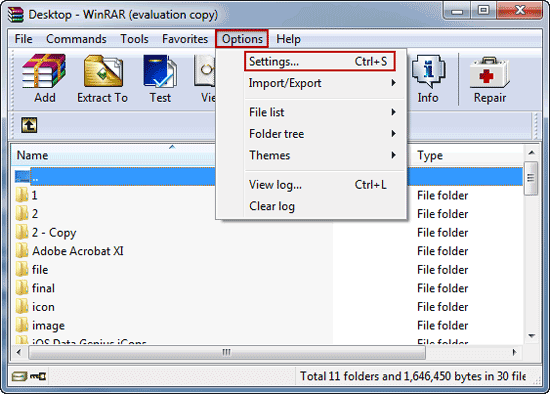 Step 2: Click Compression tab in Settings window, and click Create default button.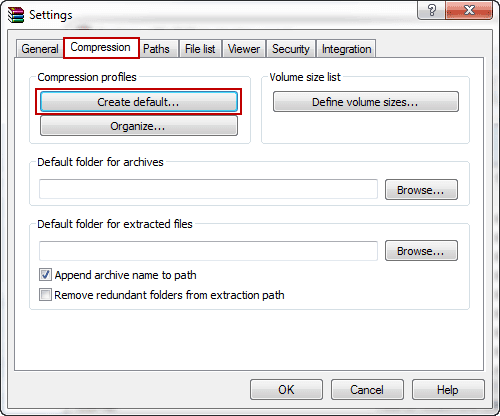 Step 3: In Set default compression options window, select Advanced tab, and click Set password button.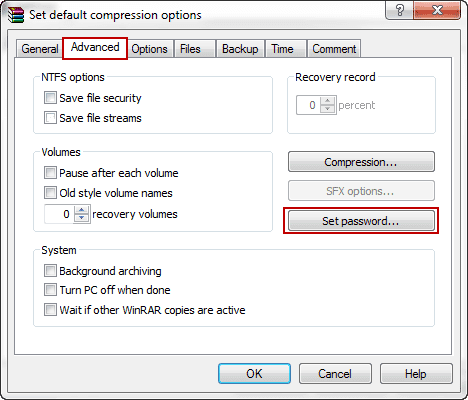 Step 4: In new dialog, type a password twice you want to use to encrypt or protect RAR/ZIP file. Then click OK button several times in open window to save this setting.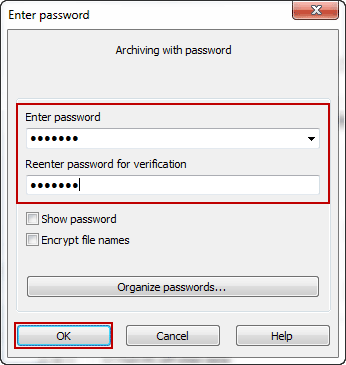 After above settings, when you use right-hand menu to create archive, the password will be the default password used to encrypt archive you are creating.
Related Articles:
How to Recover USB Flash Drive Data in Windows 10 How to Work with Messy Code in Opening Archive