Measures to Prevent Data Loss after Hard Disk Formatting
Lost data could be surely recovered with software after deletion, format or virus attack. However, I believe all of us would not like to go for it.
Data recovery is not the best way to solve data loss problem. The key to this problem is how to effectively keep data safe.
If we want to protect important data safe in hard drive, we have to do these at least.
1. Backup data effectively in time.
Please remember to back up your file, no matter where they store.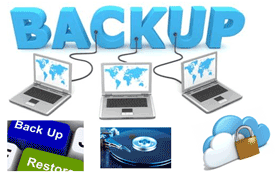 Local backup: Save your files in another hard drive besides system disk. And make a backup of them. So we could make sure they are safe.
Remote backup: We had better use DVD-ROM to save important data, because DVD-ROM could be used for almost 10 years if there is no problem about it.
No matter local backup or remote backup, if you want to confirm data could be read after DVD-ROM or hard drive is damaged, do secondary backup for them please.
2. Maintain computer hardware regularly.
In everyday computer use, we should pay attention to disk running temperature and disk shock. Usually defragment hard disk, and check whether there is bad track with scandisk when the speed of disk write or read slows down.
If disk temperature is too high, change to use another hard disk fans.
If find bad track on hard disk, take measures to prevent hard disk damage in time.
If the speed of disk write or read slows down, immediately stop electricity and rescue data.
3. Do system sweep and antivirus work periodically.
When we download some apps from Internet, actually virus has been taken to our computers. Probably system would become unstable, and computer usually restarts and shut down automatically. Finally, it would lead to system file loss.
So we should sweep system and install antivirus program to prevent data on computer from damage.
4. Prevent user operation errors.
Even though we may not be willing to admit, data loss is because of our carelessness at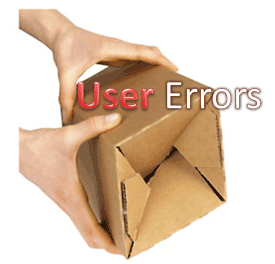 most of time. Now what we can do is to reduce the risk of making mistakes.
For example, we can enable "Save File Changes" function in word editor. Or original file saves as with another name. So the deleted part of file would not be lost after we edit and save file.
If data loss still could not be avoided after taking above prevention measures, use data recovery tool, Data Genius to recover lost data.
Therefore, besides try our best to protect data on hard disk, install data recovery software on computer in advance is very important too. It would help to find lost data back at first time.
Related Articles:
How to Retrieve Important Data after Deleted or Lost Accidently How to Disable iPhone Backup Forgotten Password