NT Password Reset Disk for Windows 7/8 Forgotten Password Reset
Forgot administrator password on the computer which is installed with Windows 7 and Windows 8 at the same time? Or do you want to recover Windows 7 password on HP computer and reset Windows 8 password on Acer laptop? Does NT password reset disk work for Windows 7 and Windows 8 password reset?
Windows NT is a family of operating systems. For example, Windows NT 6.1 includes three operational systems, Windows 7, Windows Server 2008 r2 and Windows home server 2011. Windows 8 is included in Windows NT 6.2, which includes Windows Server 2012 too. So NT password reset disk could reset Windows 7/8 password.
But which kind of password recovery tool could create such NT password reset disk? When you search "Windows password genius" on Google, we could find Windows Password Genius has four versions, and Windows Password Genius Advanced could burn an NT password reset disk for Windows 7/8 password reset. This reset disk also works for Windows Server 2016/2012(r2)/2008(r2)/2003(2)/2000 and Windows 10/Vista/XP.
1. Download and install Windows Password Genius Advanced on another computer you could access to.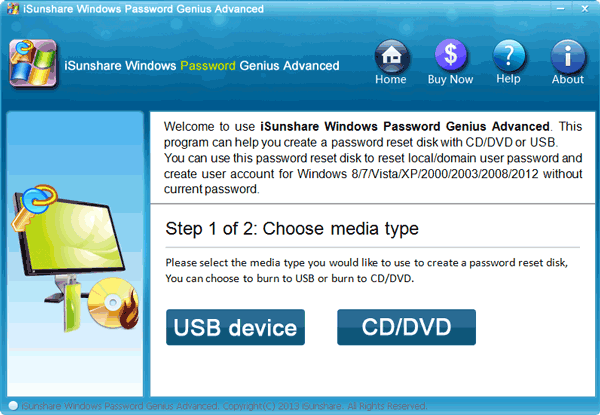 2. Prepare bootable USB flash drive, and run password recovery software to burn password reset disk into it.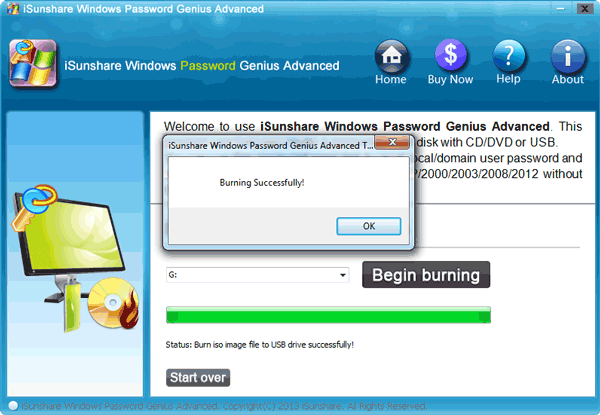 3. As soon as you see messages "Burning Successfully", exit USB drive waiting for resetting Windows 7/8 password.
Reset Windows 7/8 password with NT password reset disk
1. Insert Windows NT password reset disk into locked computer installed with Windows 7 and Windows 8.
2. Set computer boot from USB drive.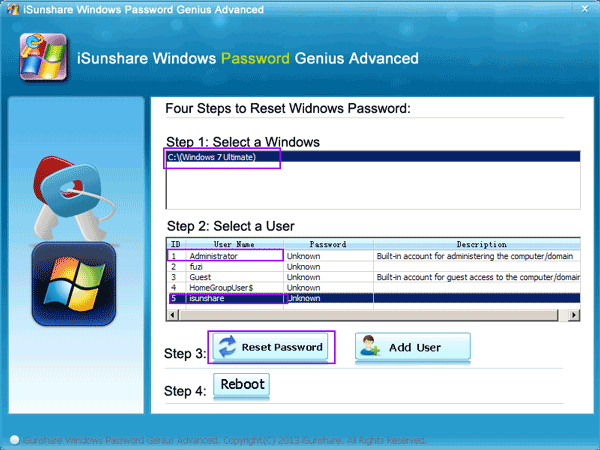 3. Windows Password Genius program runs, select Windows 7 and administrator, and then click Reset Password and "Yes".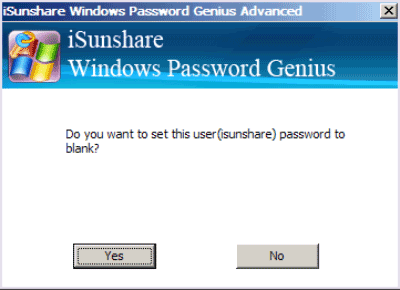 Select Windows 8 system and user you want to remove password, click Reset Password and "Yes".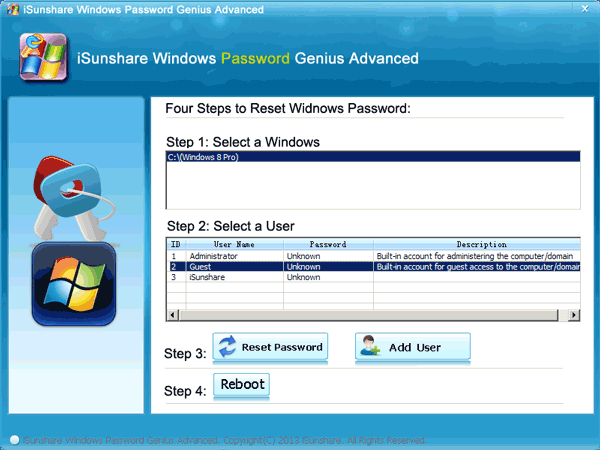 About a few seconds later, forgotten user password on Windows 7 and Windows 8 have been removed. Reboot computer again and you could login it without the password.
Related Articles:
Windows Password Boot Disk Reset Password and Create Users How to Create a Password Reset Disk Boot CD or USB Disk