How to Create a Password Reset Disk Boot CD or USB Disk
We know Windows password reset disk could be created with two ways, Windows system Control Panel and Windows Password Genius. And in this passage we would discuss how to use two kinds of drive, bootable CD and USB, to create password reset disk.
One: How to Create a Password Reset Disk Boot CD
If you have an accessible computer and are ready to create a password reset disk for it, insert CD into this computer.
1. Navigate to User Accounts, by clicking Start menu, Control Panel and User Accounts and Family Safety.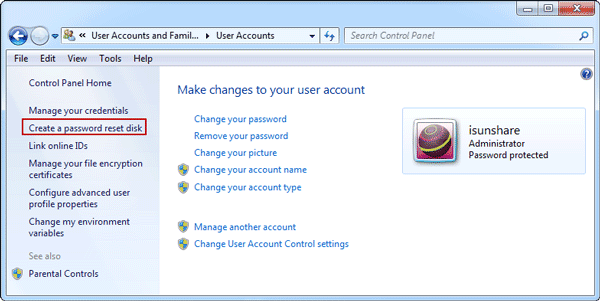 Tips: This is available in Windows 7/Vista. In Windows 8, you just view Control Panel by Small icons or Large icons, you would find User Accounts.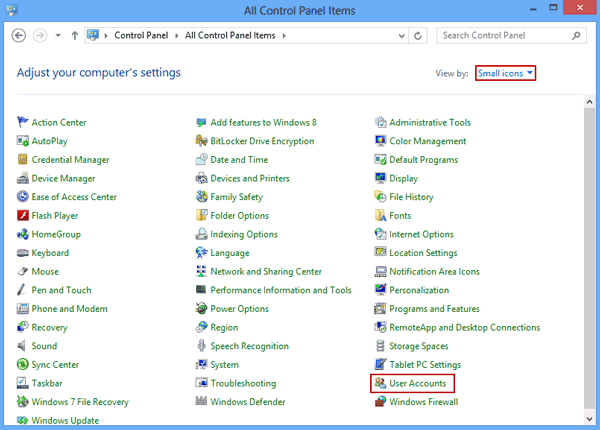 2. Click "Create a password reset disk" to open password reset disk creation wizard.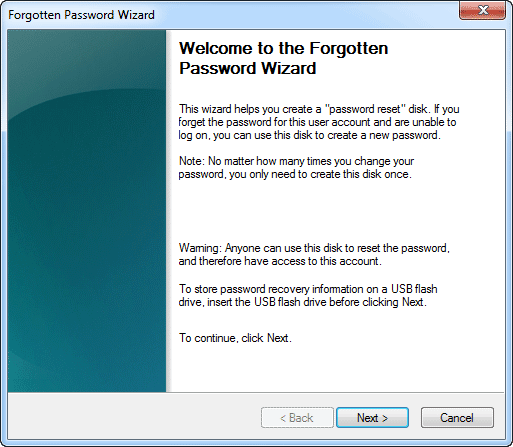 3. Select inserted CD ROM and click Next.
4. Type current user password and click Next.
5. Click Next and Finish button to complete password reset disk boot CD creation.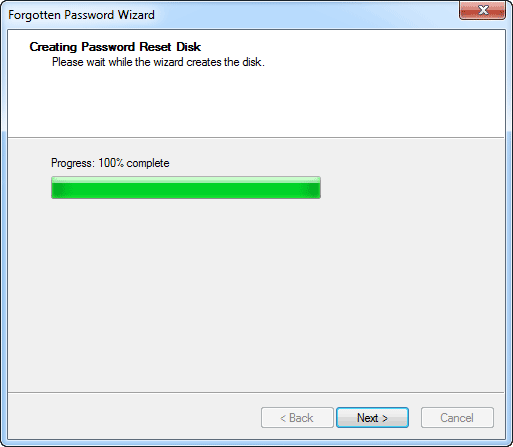 If you only have USB drive, insert it to your computer and the password reset disk creation process is the same as with CD.
Two: How to Create a Password Reset USB Disk
If you have been locked out of computer, and want a password reset disk for Windows administrator password reset, create password reset USB disk with Windows Password Genius.
1. Prepare accessible computer and Windows password recovery software, USB drive.
https://www.isunshare.com/windows-password-recovery.html
2. Install the software on this computer, and insert USB drive into it.
3. Run software and choose USB drive.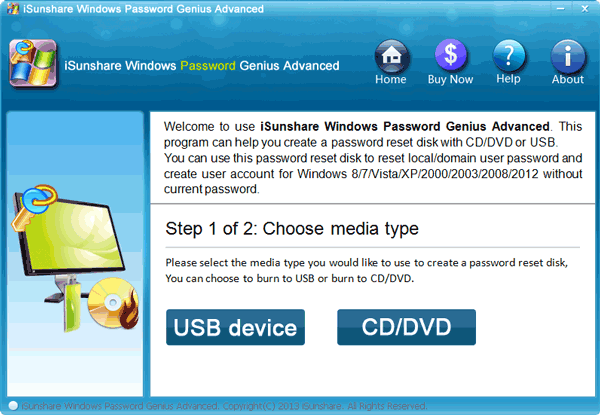 4. Click "Begin burning" to burn a USB password reset disk.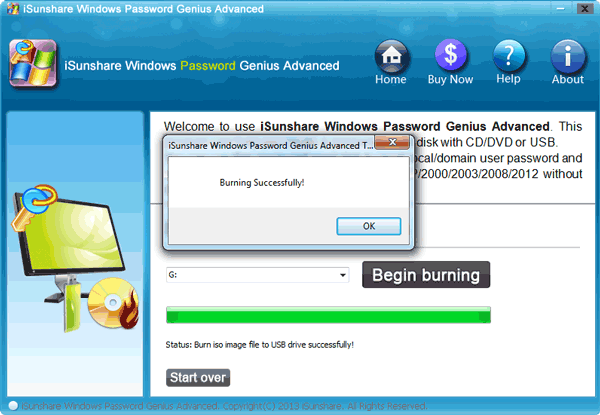 5. "Burning Successfully" message pops up, and then get a password reset USB disk.
If you don't have USB drive, select CD is OK. Just choose CD as burn media and click "Begin burning" to go on like with USB drive.
From the above introduction, we can see, CD or USB drive works in two kinds of password reset disk creation ways. And what needed in password reset disk creation are accessible computer and removal bootable drive.
Related Articles:
NT Password Reset Disk for Windows 7/8 Forgotten Password Reset Chntpw Doesn't Find Windows after Boot Computer