2 Ways to Rename Multiple Workbooks in Excel 2010
Renaming workbook or worksheet is usual thing in MS Excel 2016-2003 no matter the workbook or worksheet is opened or closed. It would make all the workbooks different from each other.
So when you need to change the workbook name, please follow this article, which would take excel workbook 2010 as example to introduce how to do.
Way 1: Rename Workbook in "Open" Dialog When It is Closed
Steps to change workbook name in "Open" dialog:
1. Press CTRL + O to display the Open dialog box after MS Excel is opened.
2. Navigate to the location of workbook you want to rename.
3. Right click the workbook and choose Rename option in right menu.
4. Type in a new name and press Enter.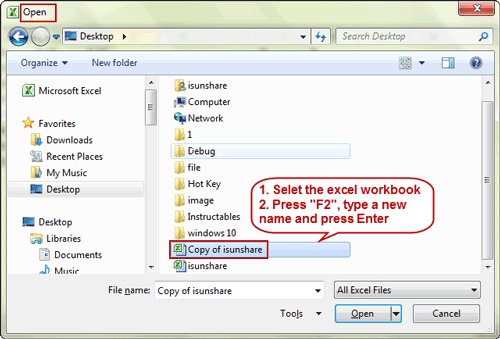 Do the same for all of excel workbooks you want to rename with above steps.
Note: If the workbook you want to rename has been opened in Excel, please close it in Excel and then take rename it with this way. Or go to see way 2 to learn how to give the multiple workbooks new names in MS Excel.
Way 2: Rename Workbook in "Save As" Dialog When It is Opened
If you want to rename current workbooks opened in MS Excel, please give it a new name in Save As dialog one by one.
In Excel 2016/2013:
Click File > Save As in Excel 2016/2013.
Under Places, pick the place where you want to save the workbook. For example, pick OneDrive to save it to your Web location or Computer to save it in a local folder like your Documents.
In the Save As dialog box, navigate to the location you want.
Type a new name for the workbook and save it.
In Excel 2003/2010: Click File > Save As, type in the new workbook name and save it.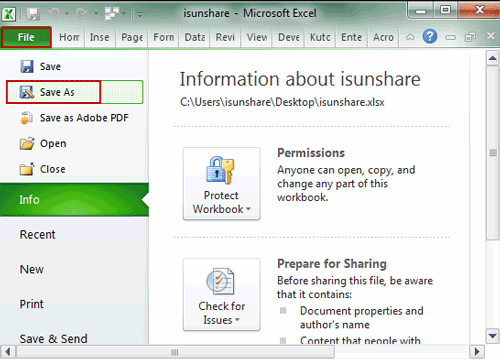 In Excel 2007: click Office icon > Save As, type in a new workbook name and save it.
Besides, with Office Tab or Office Tab Enterprise, you can also rename multiple excel workbooks at once when they opened in MS Excel.
1. Install and run Office Tab evaluation version on your Windows computer.
2. Open multiple workbooks in Excel, then you can right click on the workbook tab and choose the Rename command item to rename it easily.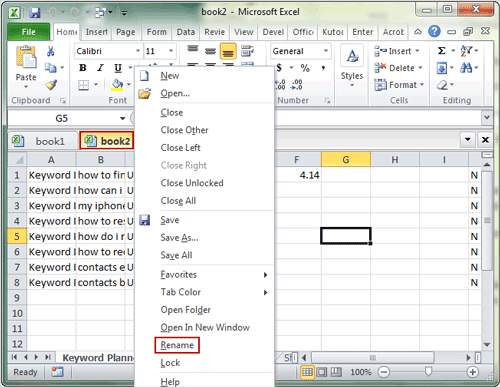 3. Enter new name for selected workbook in pop-up Office Tab dialog and click OK.

Tips: Office Tab is not a freeware, only evaluation version can be used free in a period. But after evaluation period, you would need to register it if you want to continue to use. Therefore, the first two common methods provided by MS Excel are used generally.
Related Articles:
How to save camera photos to SD card android default 3 Ways to Rename Multiple Worksheets Manually or Automatically in Excel