Top 3 Ways to Create PDF File Effectively on Windows Computer
How does PDF file come from? How can we create PDF file? Following top three ways will tell you how to create PDF file from multiple files.
 Way 1: Create a New PDF File in Adobe Acrobat XI Professional.
According to how much files you want to use to create new PDF file, we talk about PDF file creation in two situations.
Create a new PDF file with one file:
1. Open Adobe Acrobat XI Pro, and choose "Create PDF".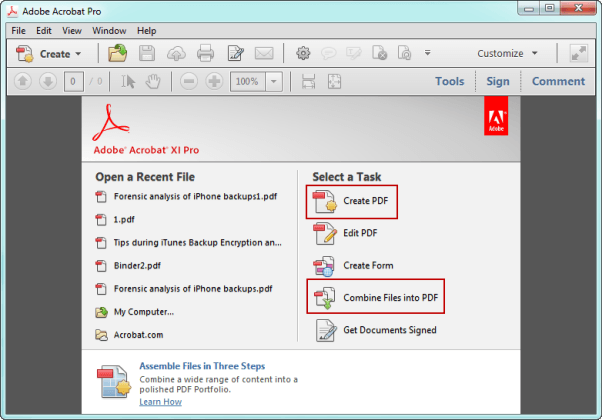 2. In the following window, choose file you want to use to create PDF file.
3. Click "Open" button, and a new PDF file is created with file you just selected.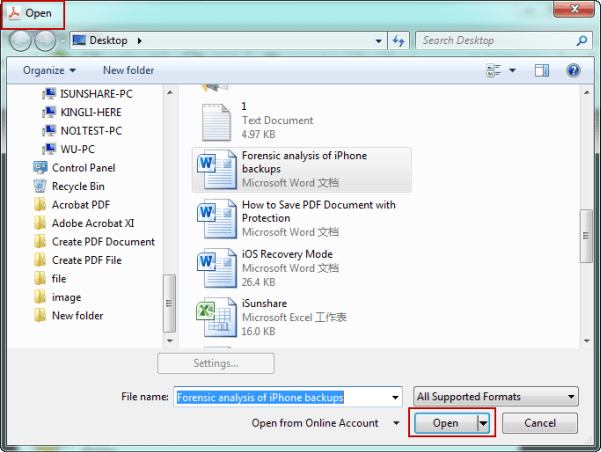 Combine files into PDF with several files:
Open Adobe Acrobat XI Pro, and choose Combine Files into PDF. Or choose File > Create > Combine Files into a Single PDF.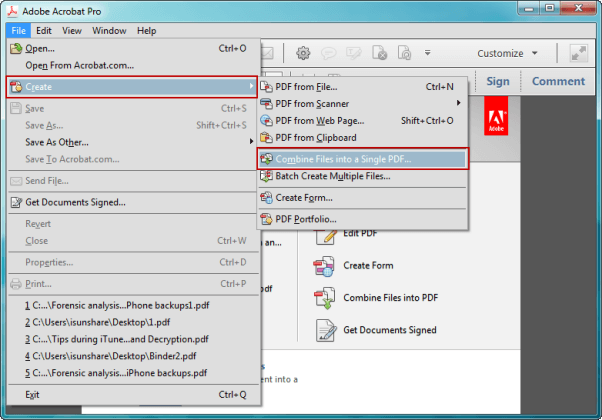 1. In the "Combine Files" window, click "Add Files" in the top-left corner of window. Then choose "Add Files".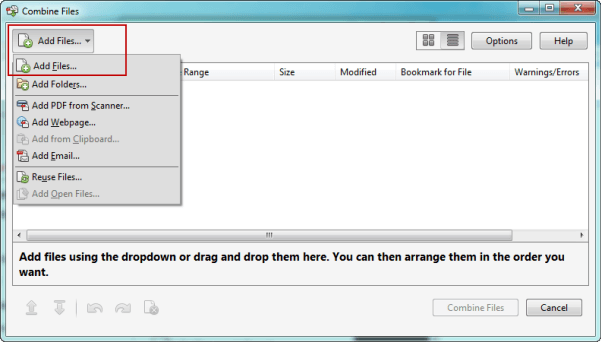 2. In the "Add Files" window, browse and select files that are used to combine PDF file. And click Open button. They will be added into window of "Combine Files".
3. Arrange and confirm files sequence. If you think everything goes well, click Combine Files button at the bottom side of window.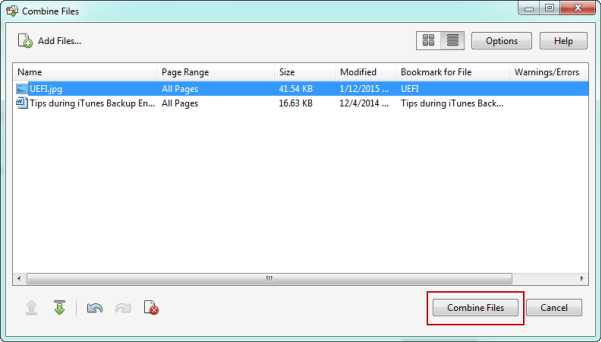 4. About few seconds or minutes later, a new PDF file pops up which contents include all of files you added. Now just need to save it and a combined PDF file will be created.
Way 2: Create a PDF File in Word/Excel/PowerPoint Edit window with "Create PDF" option.
If Adobe Acrobat Pro has been installed in your computer, follow the steps to create PDF file from Office Word/Excel/PowerPoint document.
Step 1: Open Word/Excel/PowerPoint document in Microsoft Office.
For example, open Word with Microsoft Office Word. You can see there is one additional option in menu, Acrobat.
Step 2: Click Acrobat – Create PDF in Office menu.

Step 3: In Save Adobe PDF File As dialog, name the PDF file and save it.
Way 3: Create a PDF File from Multiple Files by "Save as".
If you want to create PDF file from image or other documents, such as Word, Excel, or PowerPoint, open them first in appropriate edit software, then save them as PDF file.
For example:
1. Open image (JPG, PNG, BMP, GIF) with Photoshop or other image edit software, and save as PDF file.
2. Open Word, Excel or PowerPoint 2007 or later in Office and save as PDF file.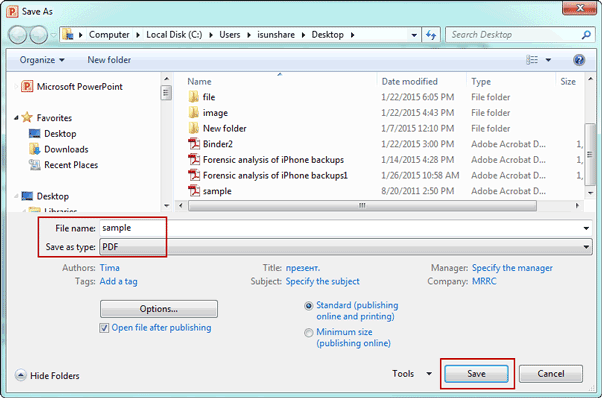 Related Articles:
Dell Server Lost Data Recovery – Which Tool Can Recover Effectively How to Edit PDF Document in Word 2013 and Adobe Acrobat