Windows 10 Startup Password VS Login Password
Usually, Windows startup password is recognized as the Windows login password. But actually they are different.
1. Windows 10 Startup Password:
Windows 10 startup password is usually called SysKey password. It can be created with SAM Lock Tool and requires to be entered during system start. So Startup password begins prior to login password. And if you don't know the password, system start will be prevented.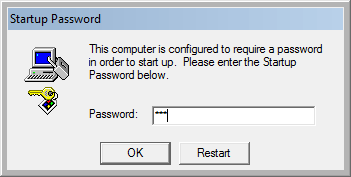 2. Windows 10 Login Password:
Windows 10 login password is also called Windows 10 user password. It is the user account' password used to sign in Windows 10, including local account password and Microsoft account password. You can create Windows 10 login password in Settings, Control Panel, Computer Management, Control Panel etc when computer is accessible. Or make full use of install cd or Windows 10 password reset tool to reset or remove Windows 10 login password.
With the simple login password, the computer could keep unauthorized users out of it.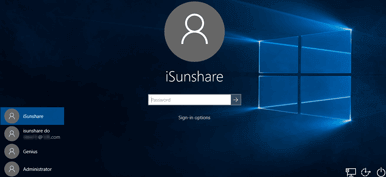 After understanding what the Windows startup password and login password are created for, now continue to learn how to use them especially when you want to protect your computer.
How to set, change or remove startup password in Windows 10?
Step 1: Enter "syskey" in Run box and click OK.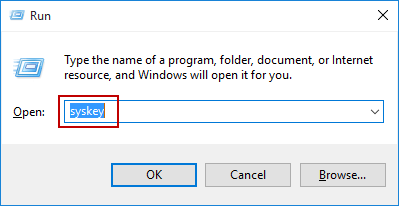 Step 2: Click Yes on "User Account Control" dialog to run SAM Lock Tool.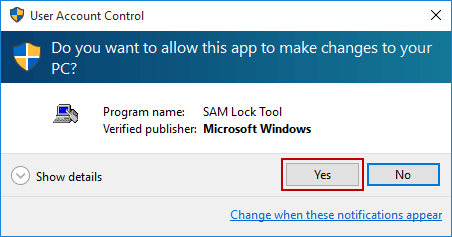 Step 3: Confirm "Encryption is Enabled" and click Update option on pop-up dialog "Securing the Windows Account Database".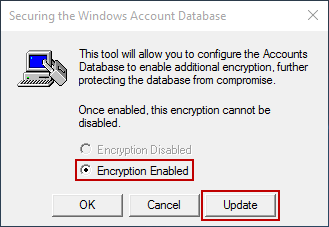 Step 4: In following Startup Key dialog, you can set, change or remove startup password in Windows 10.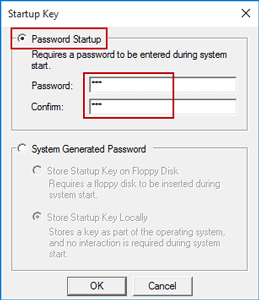 Check Password Startup and enter startup password under it. Click OK and message "The Account Database Startup Key was changed" appears.
Enter new password under "Password Startup" and click OK. Then type current startup password and tap "OK" to confirm changes.
Remove password under "Password Startup" option, or check System Generated Password. Click OK and type current startup password in following Windows Startup Password window. Tap on OK at last to remove Windows 10 startup password.
How to set, change or remove login password in Windows 10?
There are so many ways available for creating, changing and removing Windows 10 password. Not only Windows Settings, Control Panel or Computer Management when the computer is accessible, but also lots of third-party Windows password recovery tool can do on locked Windows 10 computer. So if you want to get more information, please refer to the related articles listed here.
Windows 10 Login Screen VS Lock Screen Lost My Windows 7 Login Password | How to Recover/Remove It