Fix the Blue Screen after System Installation on Lenovo Computers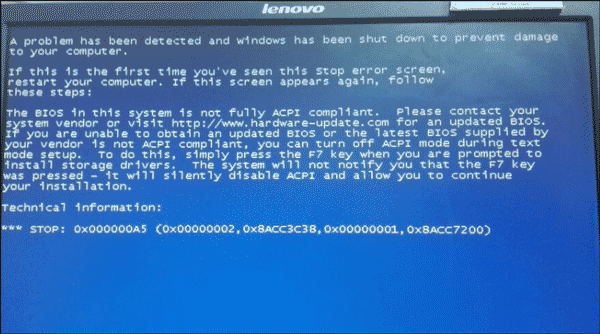 Lenovo computer is a world wide computer brand. It is famous for its practical but good product and its related service after sale. But some of our customers may have experienced that the computer displayed blue screen after installing a new system. There are various factors that can cause the blue screen, but in this situation, it can be mostly blamed on the wrong setting of SATA mode in BIOS. Here we will show you the ways to fix the blue screen after a system installation on lenovo computer. If you have other problems with BIOS, go and see how to boot to BIOS default setting.
Step 1: Restart your Lenovo computer and press the F2 key as soon as possible when the Lenovo logo appears.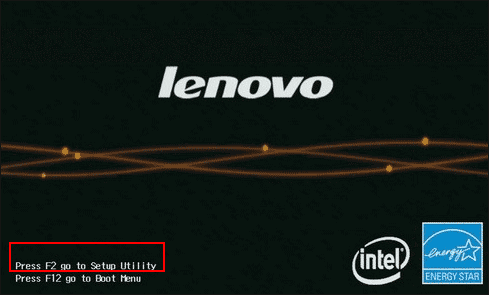 Note: If you just forget to press the F2 key or the computer boot to Windows too fast, then you should just restart your computer and try it again.
Step 2: In the BIOS setup utility window, there are items called Main, Advanced, Security, Boot and Exit listed respectively. Go to the Advanced item by following the instruction on the bottom of the window. Tap to the SATA mode and set it to be ACHI.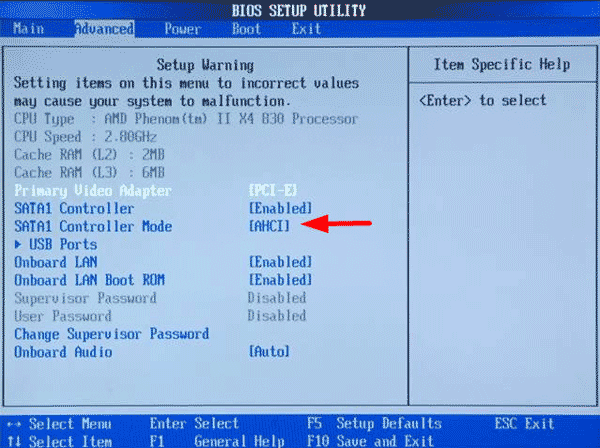 Step 3: Go to the Exit item or just press F10 to save the changes and exit BIOS setup utility. Then restart your computer.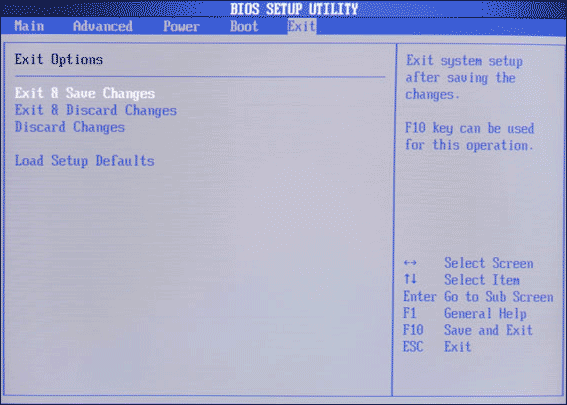 Related Articles: