Disable and Enable Preload Top Hit on iPhone/iPad
By default, when you search for a keyword, Safari will automatically preload the top result in the background so as to make it ready before you click it, which aims at saving your time and helping you work more efficiently. However, if you don't think it's necessary to preload the top search result, you can go to disable Preload Top Hit on your device. For your convenience, this text will respectively illustrate how to disable and enable it on iPhone.
Steps to disable or enable Preload Top Hit on iPhone:
Step 1: Access Settings > Safari > Smart Search Field.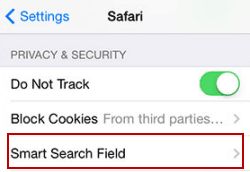 Step 2: Click the switch on the right of Preload Top Hit to disable it.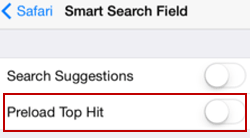 On the contrary, tap the switch to enable Preload Top Hit.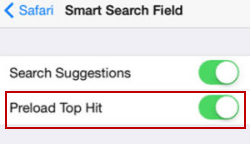 Related Articles: