Show Only Downloaded Videos in iPhone/iPad
You'll learn how to show only videos that have been downloaded to your iPhone/iPad in this article.
Steps to show only downloaded videos in iPhone/iPad:
Step 1: Open Settings and access Videos.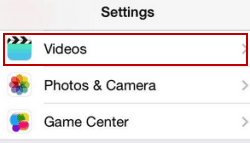 Step 2: Tap the switch on the same line with Show All Videos to turn it off.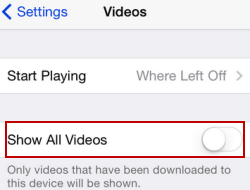 Related Articles: