Turn on Zoom to Enlarge Screen on iPhone and iPad
Instead of changing text size to make text larger in your iPhone or iPad, you can achieve the same goal by using Zoom to enlarge the full screen or only part of the screen. And this article will show you how to turn on Zoom in detail.
Steps to turn on Zoom on iPhone and iPad:
Step 1: Go to Settings > General > Accessibility > Zoom.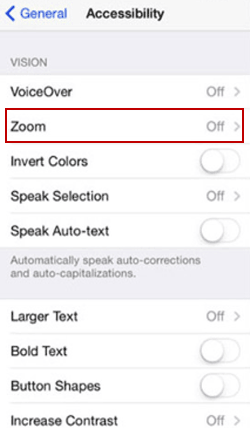 Step 2: Click the switch beside Zoom to turn it on.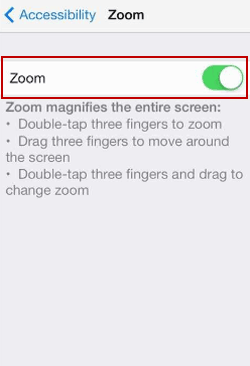 Related Articles: