What Triple Clicks on Home Button Can Do in iPhone/iPad
As we know, we can immediately go to the Home screen by single-taping the Home button on iPhone or iPad. In addition, from this article, you can learn how to enable Zoom, Voice Over, Invert Colors, Switch Control or Assistive Touch through triple-clicking the Home button.
Steps to set what triple clicks on Home button can do in iPhone/iPad:
Step 1: Open Settings > General > Accessibility > Accessibility Shortcut.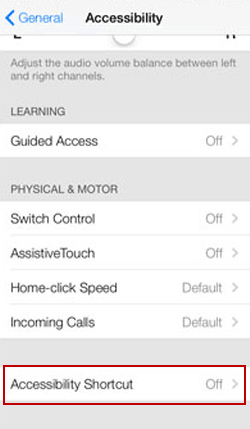 Step 2: Select an item from VoiceOver, Invert Colors, Zoom, Switch Control and Assistive Touch.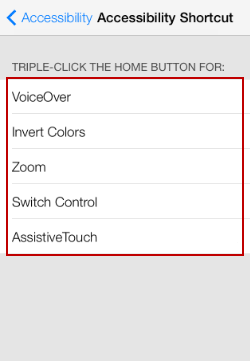 Related Articles: