When the Run a Script Option Missing in Outlook 2016 | What Should i Do?
Outlook 2016 has been treated as the latest version of Microsoft outlook, it did have some little changes compared with other versions of Outlook. For example, you may find that the option called Run a script is disabled in the Rules Wizard which means you can't longer create an outlook rule via the VBA scripts. This is an embarrassing situation when you need this function, and now I would illustrate the way to recover the missing run a script option in outlook 2016, just follow my words.
Step 1: Just press the Win+R keys combination at the same time to the run dialog, then type regedit into it and click OK.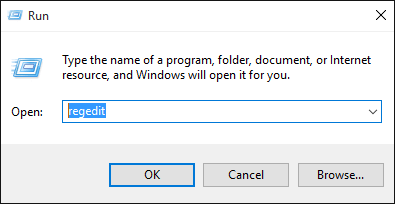 Step 2: In Registry Editor Window, just navigate to the Security item by following the path HKEY_CURRENT_USER\Software\Microsoft\Office\16.0\Outlook\Security. Then right click the item to open its sub option menu, click New option and select the DWORD (32-bit) Value.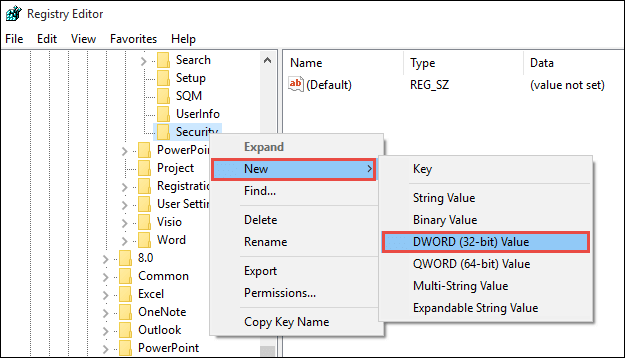 Step 3: In the corresponding right panel, just double click the key called EnableUnsafeClientMailRules to open the edit dialog and type 1 into the Value data box. Last, click OK.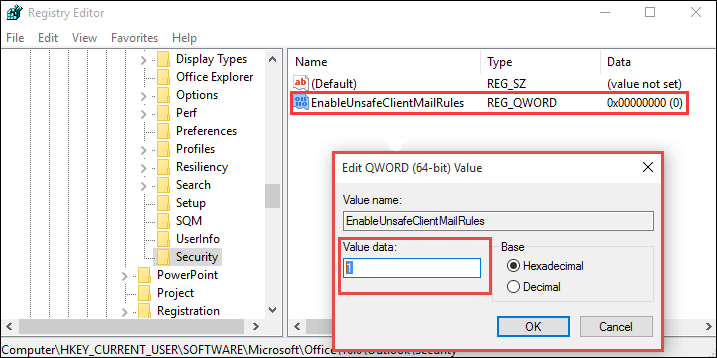 After the above operations, you can open the Rules Wizard and find the option run a script is available again.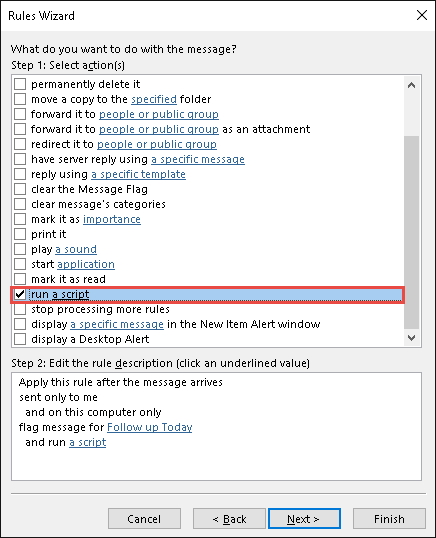 Related Links: