4 Ways to Open Internet Options in Windows 10
The article summarizes four simple methods to open Windows 10 Internet Options (or Internet Properties).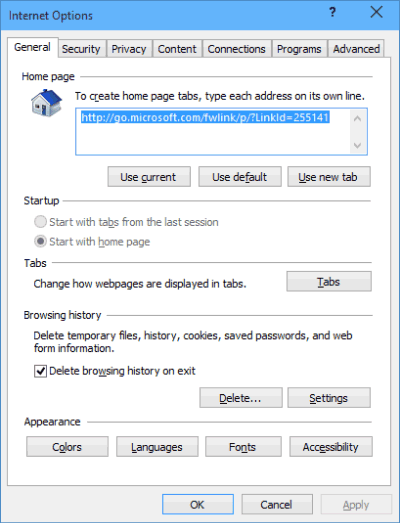 Video guide on how to open Internet Options in Windows 10:
4 ways to open Internet Options in Windows 10:
Way 1: Open it in the Tools menu.
In Internet Explorer, click Tools on the Menu bar and choose Internet options in the menu.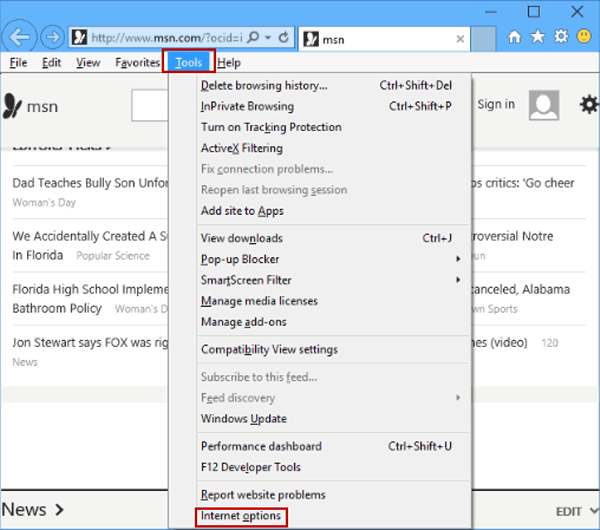 Way 2: Access Internet Options via the Tools button.
After opening Internet Explorer, tap the top-right Tools button (i.e. the gear icon) and select Internet options in the list.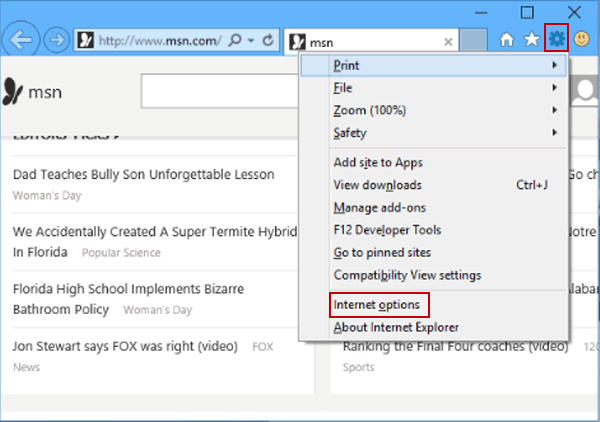 Way 3: Open Internet Options using search.
Type internet options in the search box on taskbar and choose Internet Options in the result.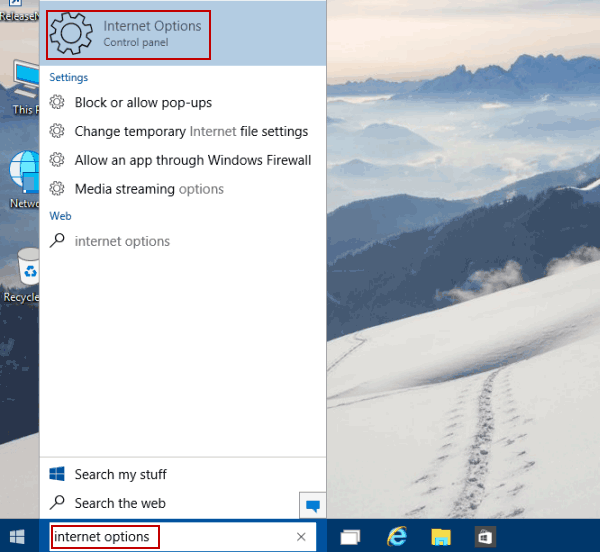 Way 4: Open it in Control Panel.
Enter Control Panel, type internet option in the top-right search box and tap Internet Options in the items.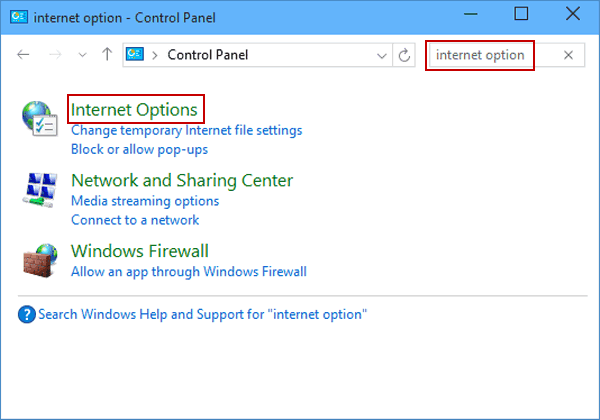 Related Articles: