How to Change Lock Screen Picture in Windows 10
Following the instruction illustrated in this text, you are able to change lock screen picture on Windows 10 computer at a high speed.
Steps to change lock screen picture in Windows 10:
Step 1: Open PC settings.
Step 2: Click PC and devices on the left, or tap the Lock screen photo on the right to go to change lock screen.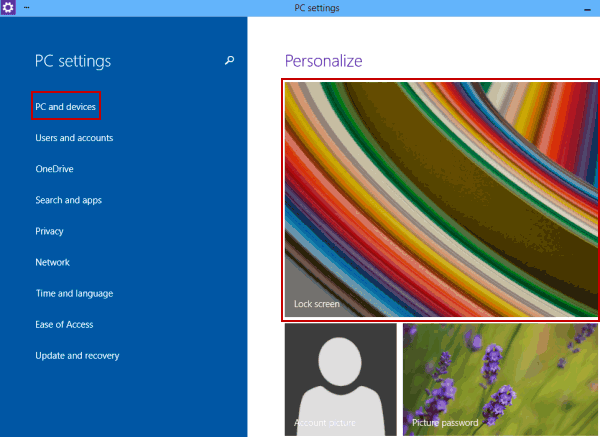 Step 3: Select a picture from the list provided, as shown in the following screen shot.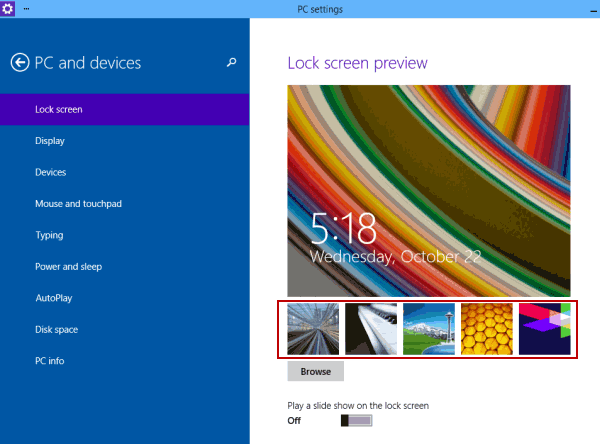 Tip: In this step, you can also tap the Browse button to choose a picture of your own according to the system prompts.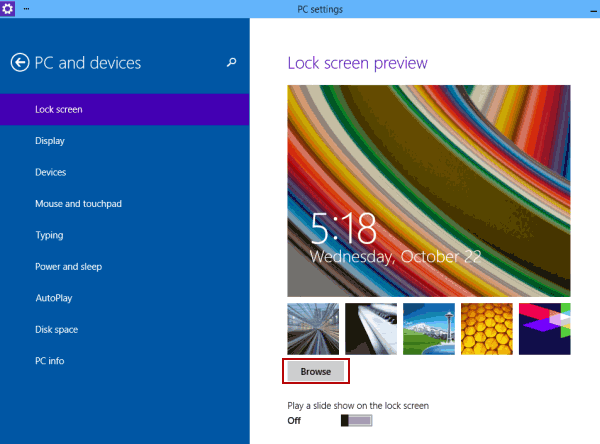 Related Articles: