How to Create A Slide Show As Desktop Background in Windows 10
Following the steps below, you can efficiently create a slide show as desktop background on your Windows 10 computer.
Steps to create a slide show as desktop background in Windows 10:
Step 1: Open the Desktop Background window.
Click the lower-left Start button, type desktop in the search box and tap Change desktop background in the results.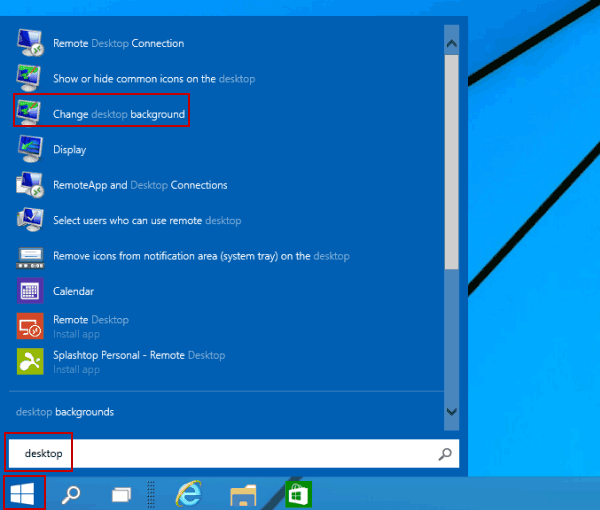 Step 2: Specify a picture location.
Choose the picture location (i.e. Windows Desktop Backgrounds, Pictures Library, Top Rated Photos or Solid Colors) where the pictures you want to add to the slide show are.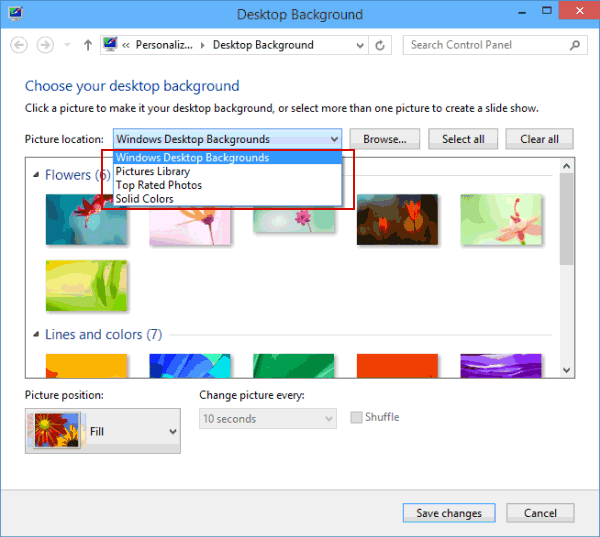 Step 3: Select pictures.
1. If you want to choose only some pictures, click a picture and select other photos while pressing Ctrl key.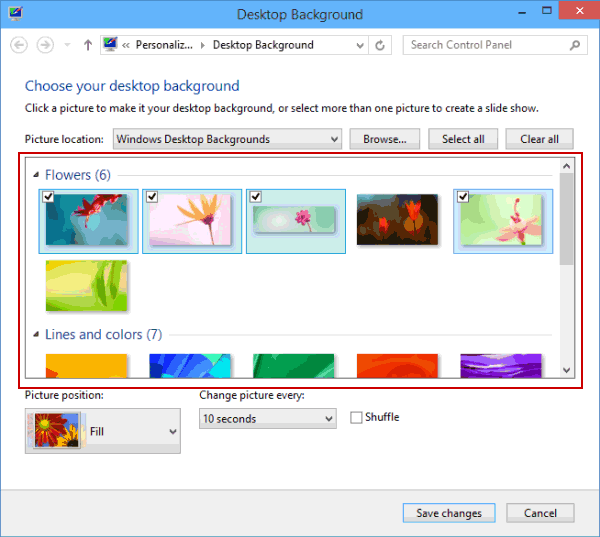 2. Supposing that you would like to select all pictures, tap the Select all button.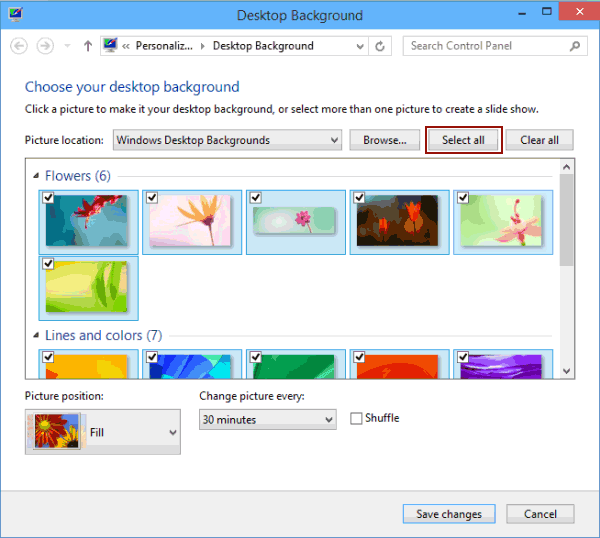 Step 4: Choose picture switching frequency.
Tap the time bar and select a time option in the list, as shown in the following picture.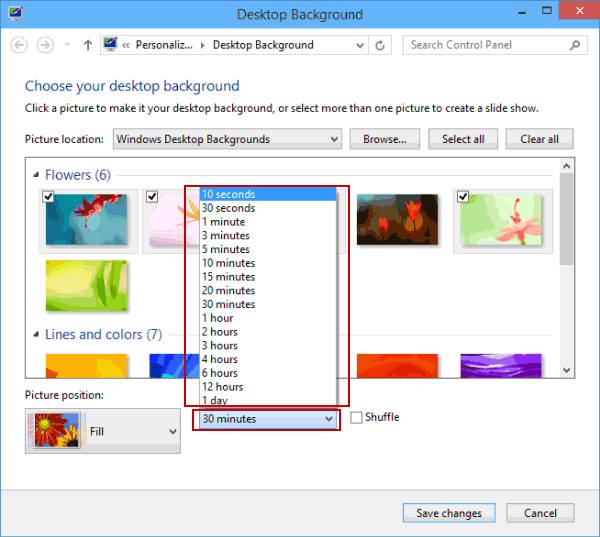 Step 5: Decide whether to show the pictures randomly in the slide show or display them according to their order in the picture location.
1. Check the box before Shuffle if you want them to display randomly.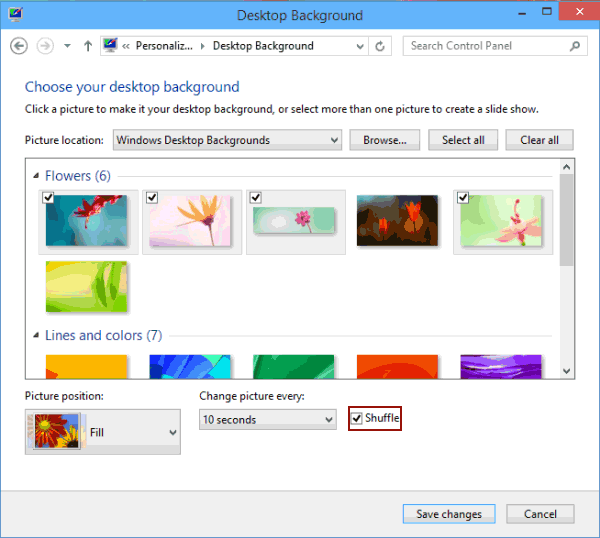 2. Skip this step if you would like the pictures to show up according to their original order.
Step 6: Complete the settings.
Tap Save changes to finish creating a slide show as your desktop background.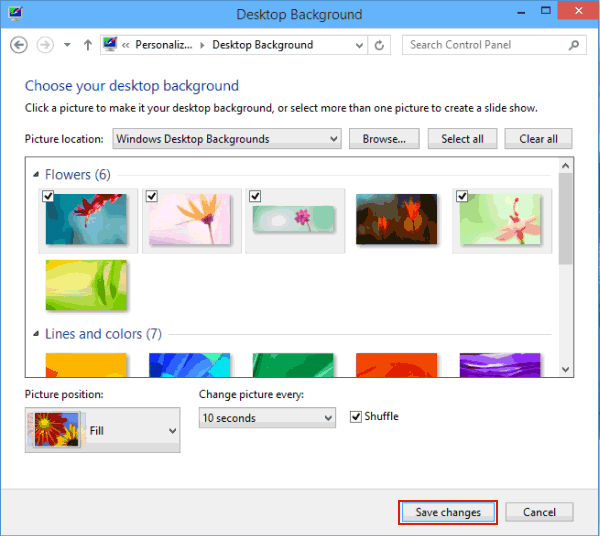 Related Articles: