How to Create A Slide Show As Lock Screen on Windows 10
On Windows 10 computer, you are not only able to create a slide show as desktop background, but also capable of creating a slide show as lock screen. As for how to realize the latter, this article illustrates the concrete method step by step.
Steps to create a slide show as lock screen on Windows 10:
Step 1: Access PC settings.
Step 2: Open PC and devices.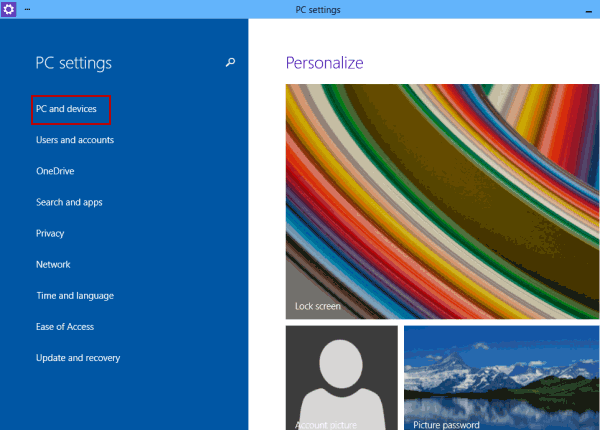 Step 3: In the Lock screen settings, click the switch under the setting named "Play a slide show on the lock screen" to turn it on.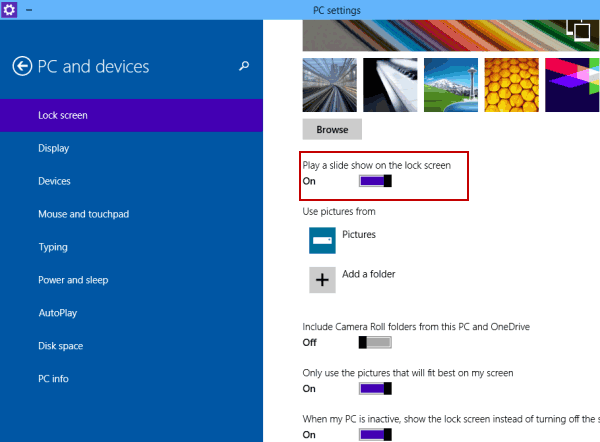 Tips:
1. By use of this method, the system will automatically use the pictures from the Pictures folder to create the slide show.
2. If you want to use pictures from another folder in your PC, click Add a folder to select your target folder, as shown in the following screen shot.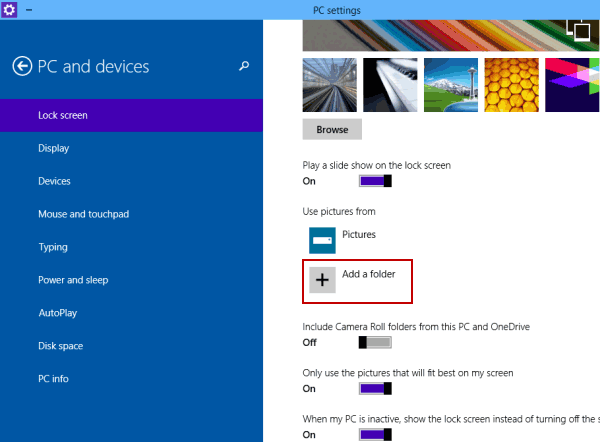 Related Articles: