Create Internet Options Shortcut on Windows 10 Desktop
From the following screen shot, you can see that a shortcut named Internet Options is shown on the desktop. If you are wondering how to create it, you can read on to find the method.

Video guide on how to create Internet Options shortcut on desktop in Windows 10:
Steps to create Internet Options shortcut on Windows 10 desktop:
Step 1: Right-click the desktop, point at New on the context menu and choose Shortcut to begin creating a new shortcut.
Step 2: Type %windir%\system32\inetcpl.cpl in the empty box and tap Next to continue.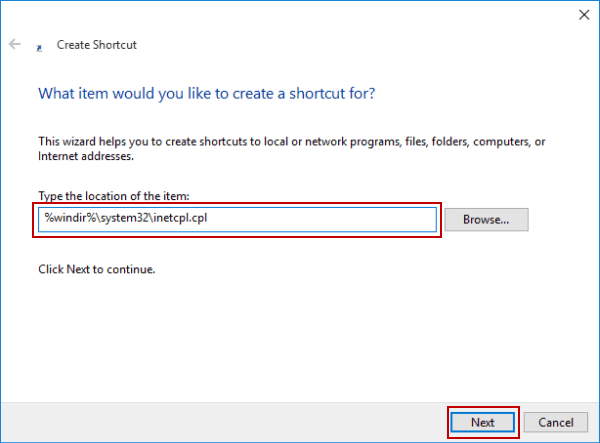 Step 3: Enter Internet Options in the name box and select Finish to have this shortcut created.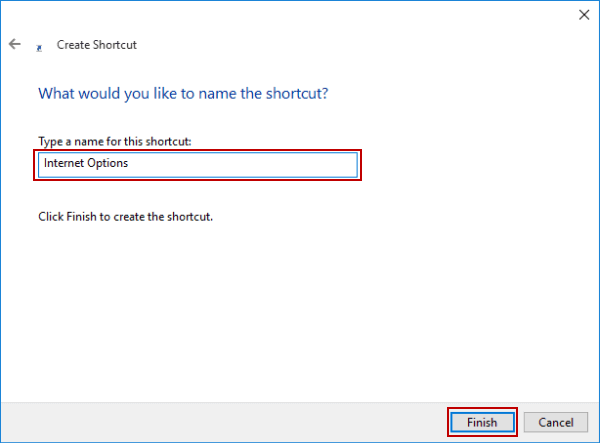 Related Articles: