Create Shortcut for MMC on Windows 10 Desktop
The article tells you how to create a shortcut for MMC (i.e. Microsoft Management Console) on the desktop in Windows 10 computer, as exhibited in the following picture.

Video guide on how to create MMC shortcut on desktop:
Steps to create shortcut for MMC on Windows 10 desktop:
Step 1: On the desktop, right-click blank space, point at New on the context menu and choose Shortcut in the sub-menu.
Step 2: In the pop-up Create Shortcut window, type %windir%\system32\mmc.exe and select Next to move on.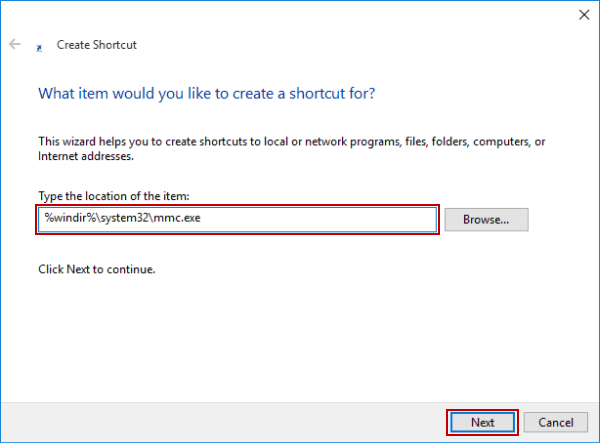 Step 3: Keep the default name or enter a new name, and click Finish to create this shortcut.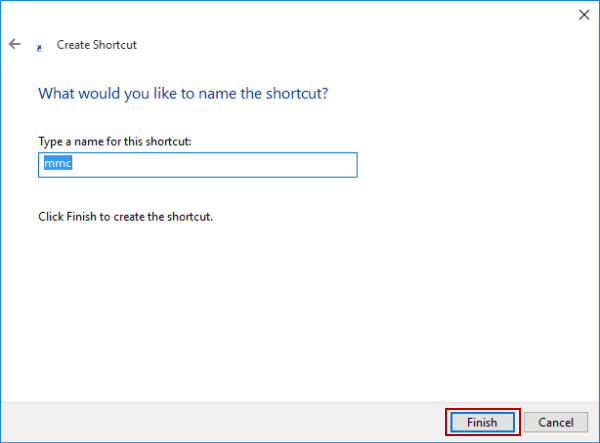 Related Articles: