Create Shortcut for Mouse Properties on Windows 10 Desktop
In Mouse Properties, you can change mouse pointer, show pointer trails and modify other mouse settings. To let you quickly open it, this article introduces how to create its shortcut on the desktop in Windows 10 computer, as exhibited in the following picture.

Video guide on how to create Mouse Properties shortcut on desktop:
Steps to create shortcut for Mouse Properties on Windows 10 desktop:
Step 1: Right-click blank area on the desktop, point at New in the menu and tap Shortcut in the sub-menu.
Step 2: Type C:\Windows\System32\main.cpl and tap Next in the Create Shortcut window.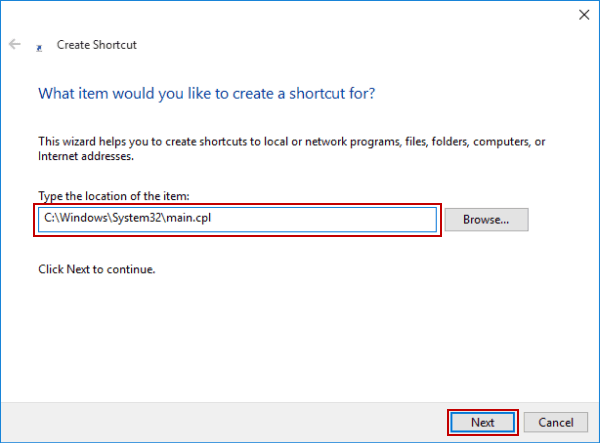 Step 3: Enter Mouse Properties and select Finish in the following window.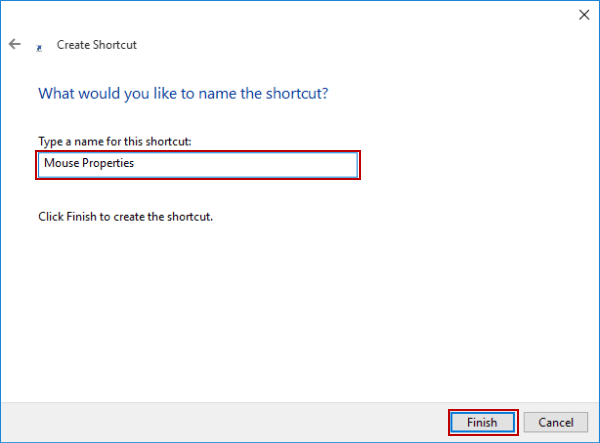 Related Articles: