How to Schedule a Scan in Windows 10 Windows Defender
As your guys know that Window 10 is the latest version of Microsoft's operation system, it provide us a built-in security software: Windows Defender.
By making an preemptive operation like scheduling a scan in Windows Defender, we can defeat virus that may hurt our Windows system and enjoy a better performance of Windows 10.
This post tells you how do i schedule a scan in Windows 10 Windows Defender.
Steps to Schedule a Scan in Windows 10 Windows Defender
Step 1: 2 ways to open Task Schedule window
 way 1: Press Windows Key + R combination and type taskschd.msc in the Run dialog then click OK.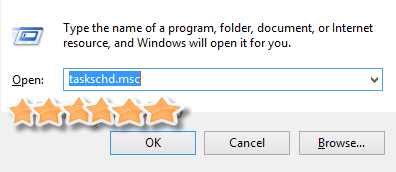 way 2: Typing Task Scheduler in Start menu and then clicking Enter key.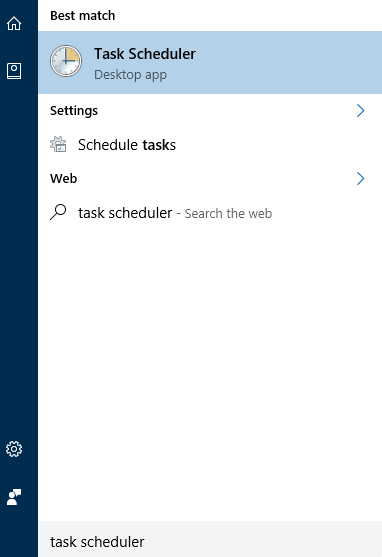 Step 2: On the Task Scheduler window, in the left panel, you should follow the navigation chain as Task Scheduler >> Task Scheduler Library >> Microsoft >> Windows >> Windows Defender. Now in the middle panel, select Windows Defender Scheduled Scan then Right clicking on Windows Defender Scheduled Scan and click Properties option to open Windows Defender Scheduled Scan Properties (Local Computer) dialog.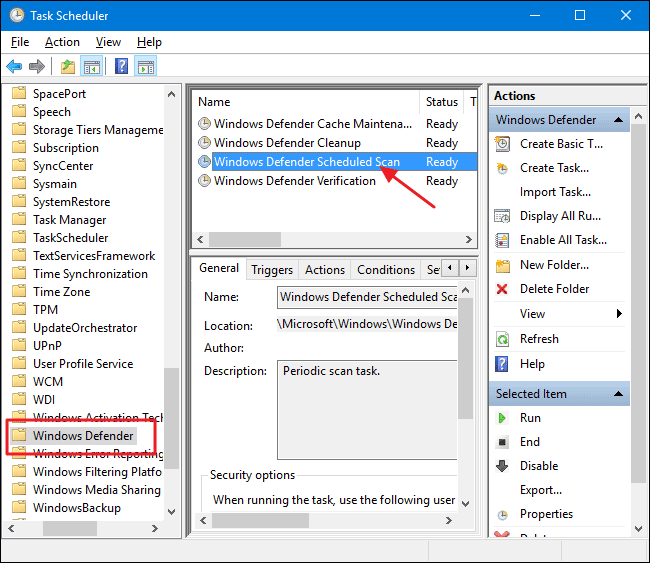 Step 3: Find Triggers option then clicking it, then click "New" button in the left bottom of the dialog.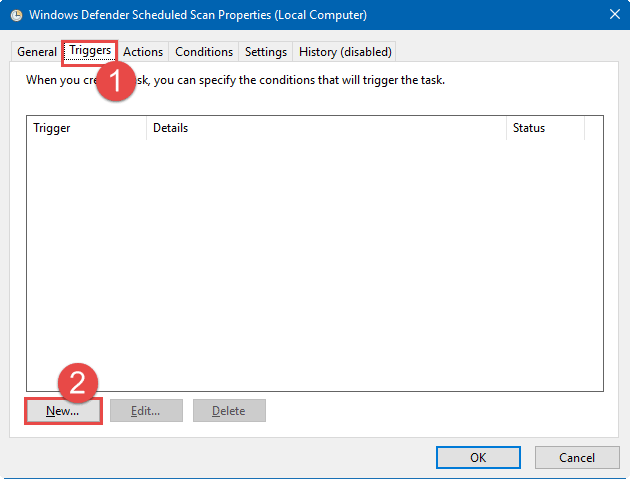 Step 4: In this new dialog, you can dominate when to begin the scan, how often you want to schedule a scan.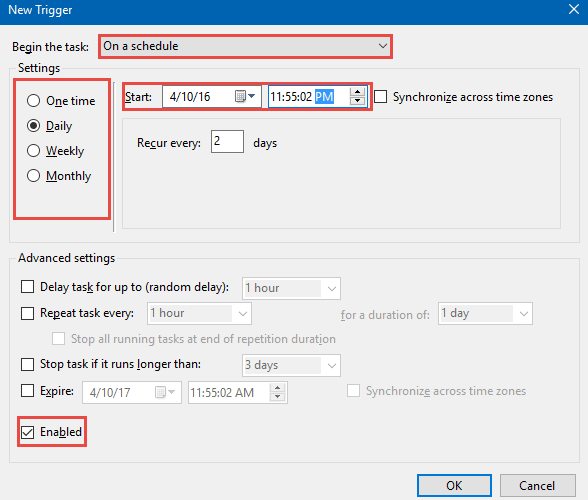 Tip: After these four steps, you'll find that you have schedule a scan in Windows 10 Window Defender successfully.Through this way, you will have a preemptive chance to protect your computer.
Related Articles: