Reset Windows Domain User Password on Surface Pro 2
When Windows 8.1 Pro domain user password forgot, how to reset Windows domain password on Microsoft Surface Pro 2?
If you are using local account for Surface Pro 2 logon, probably other sign-in options, such as PIN code or picture password would help you to login Windows 8.1 successfully. However, if you are using Microsoft account or have joined a domain, they would not work.
Actually, when forgot Surface Pro 2 domain user password, we can try following methods to do first.
1. Think about whether you could find forgotten domain user password based on password hint.
2. Ask domain administrator for resetting domain forgotten user password. Surely, if you have domain administrative privileges, please do it by yourself.
3. While all of local and administrator passwords are forgotten, factory reset Surface Pro 2 could be one of choices. But it would damage data on Surface laptop.
So at this moment, or when you have no other administrators or password reset disk for Surface Pro 2, more effective ways shoud be found to reset Windows domain password. Generally, Windows password recovery software comes into consideration, because it could create a powerful password reset disk for Windows local and domain password reset forever without data loss.
Step 1: Prepare accessible computer, bootable USB drive and Windows domain user password recovery tool.
Step 2: Install one powerful password recovery tool, Windows Password Genius Advanced on computer.
Step 3: Plug password reset disk storage disk, such as USB flash drive into computer.
Step 4: Run Windows Password Genius Advanced, tap USB device and choose inserted USB drive.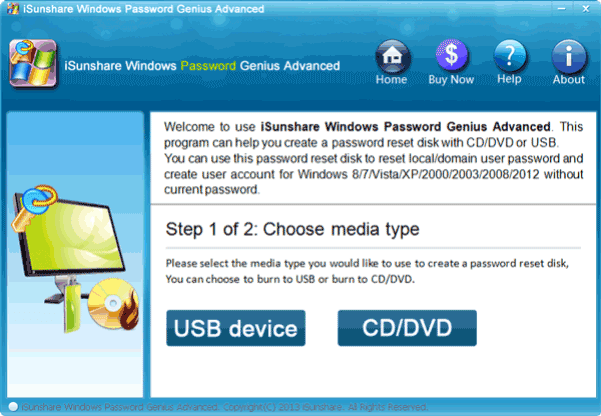 Step 5: Click Begin burning to create password reset disk for Surface Pro 2 domain user password reset.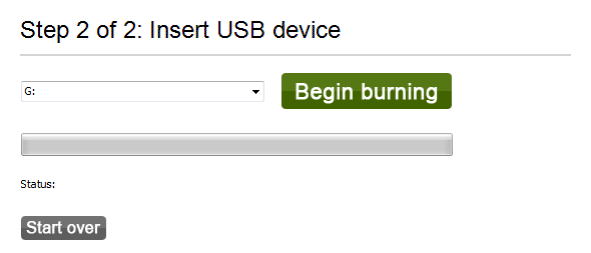 Step 6: Get Windows password reset disk out of computer and connect it with locked Surface Pro 2.
Step 7: Boot Surface Pro 2 from USB drive and Windows Password Genius Advanced runs.
Tips: How to Boot Microsoft Surface from USB Device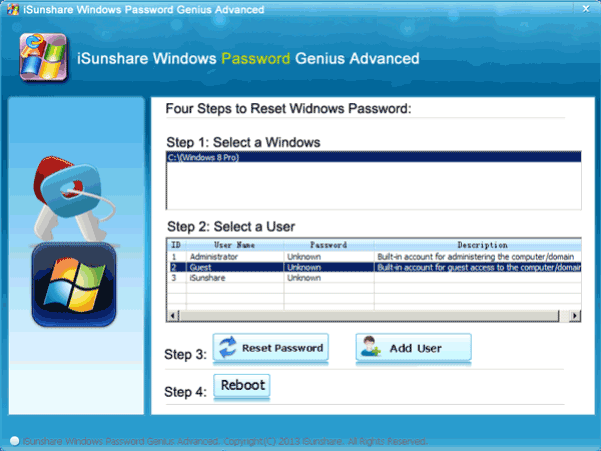 Step 8: Select Windows 8.1 Pro and user account or even administrator to reset password.
Click Reset Password button and Yes on pop-up dialog. Then selected user password would become blank.
Step 9: Tap Reboot to restart Windows and access Surface Pro 2 without password.
Remember to exit USB flash drive before you see Surface Pro 2 logo and after you click "Reboot" button. Otherwise, your Surface laptop will boot from USB flash drive again to reset Surface Pro 2 domain user password.
Related Articles: