Surface Laptop Password Reset on Microsoft Windows 8.1 Pro
Surface laptop password forgot on Windows 8.1 pro usually happens, even though it is not expected. At this moment, learn to effectively reset Surface laptop password seems especially important.
Fortunately, according to similarity of Windows 8.1 and Windows 8, we could get some available methods from Winodws 8 password reset ways for Surface laptop password reset on Windows 8.1 Pro.
1. Take Windows Password Hint as Password Reminder.
Password hint can be set when setting Windows login password, to remind computer users of forgotten password. It usually appears under password input box after you tried to login Windows with incorrect password. According to the relationship between password and password hint, type right password in password box to enter Windows system.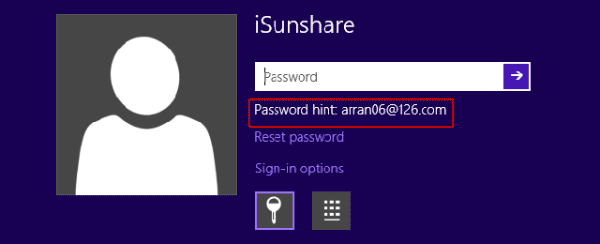 2. Change Windows User or Password to Login Surface Laptop.
When you couldn't login Windows 8.1 pro with one user account because of password forgot, switch another user to access Windows 8.1, or change user password to login Surface laptop.
Tip: How to Change User Password on Windows Surface Pro 2
3. Reset Surface Laptop Password with Reset Disk
When you have password reset disk, please make full use of it to reset Surface laptop forgotten password.
Step 1: Plug password reset disk into Surface laptop.
Step 2: Click Reset Password button on logon screen after you typed wrong password.
Step 3: When Password Reset Wizard appears, please follow it to do.
3-1 Click Next and select password key disk from drop-down list.
3-2 Click Next and set a new password for this user.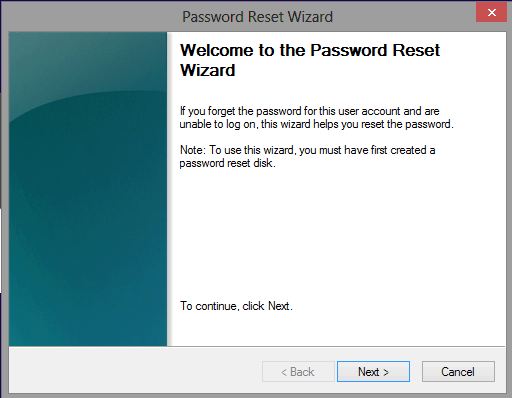 Step 4: Click "Next" and finish Surface Pro Windows 8.1 laptop password reset.
If you have no such effective Windows password reset disk, how to do? Don't be panic, Windows Password Genius Advanced can create microsoft surface password reset disk at anytime, as long as there is accessible computer and bootable USB drive. And the Windows password reset disk would not only reset Surface password, but also create new administrator to manage and run all programs on Surface laptop.
Related Articles: