3 Methods to Open Windows 8/8.1 Windows Journal
Do you find that your memory is getting poorer as the amount of trifles and big deals is increasing rapidly? If it is the case, what do you do to make your life and work more orderly? Perhaps you tend to write important things down, such as must-do tasks, day plan, week plan, month plan, etc. In addition to creating sticky notes to write messages on them, you are also recommended to record them using the Windows Journal (see the following picture) in your PC. Moreover, this text will tell you 3 ways to open Windows 8 Windows Journal.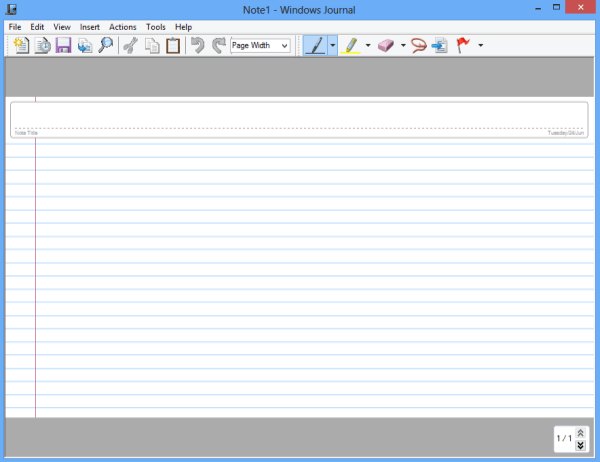 Video guide on how to open Windows Journal on Windows 8:
3 methods to open Windows 8/8.1 Windows Journal:
Method 1: Open Windows Journal through search.
Step 1: Open the Search bar.
If your PC is a tablet, swipe in from the right edge of the screen to open the Charms Menu and select Search on it. If it is a desktop, move the mouse pointer to the up-right or bottom-right corner of the screen to open the Charms Menu.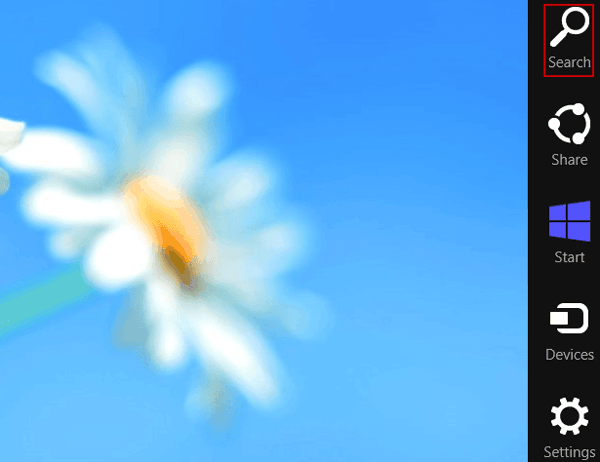 Step 2: Enter windows journal in the empty box, select Apps and click Windows Journal in the search result.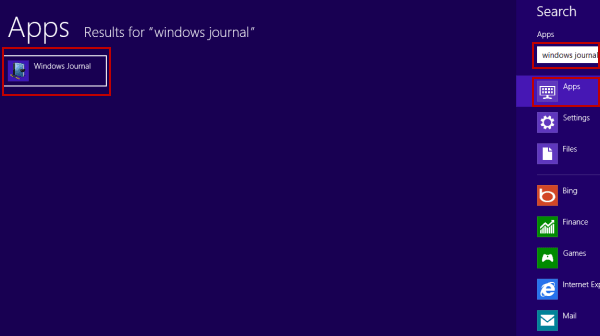 Method 2: Open the program from the Apps screen.
Access the Apps screen by Windows+Q hotkeys, locate and tap Windows Journal.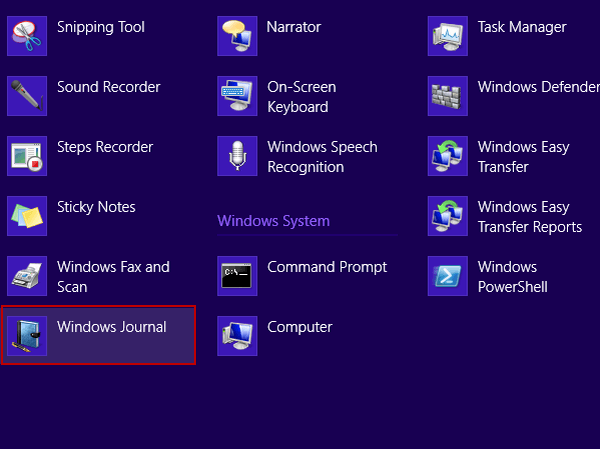 Method 3: Open Windows Journal with a run command.
Press Windows+R to open the Run dialog box, input journal in the blank box and click OK.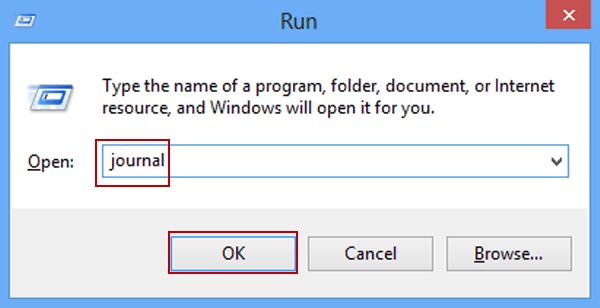 Related Articles: