How to Open Paint in Windows 8/8.1
Drawing or painting can ease your tense, release your pressure, change your imagination into visible objects and so on. And it is easy to be realized, because what you need is a pen and a sheet of paper. If you do not carry with you these two things, you are still able to make it by use of your PC. More specifically speaking, you can open the built-in Paint (as shown in the following picture) and finish your drawing on it. Now, see how to open Paint in Windows 8 computer.
Video guide on how to open Paint in Windows 8:
5 methods to open Paint in Windows 8/8.1 computer:
Method 1: Open Paint by a run command.
Press Windows+R to open Run dialog, input mspaint in the empty box and click OK.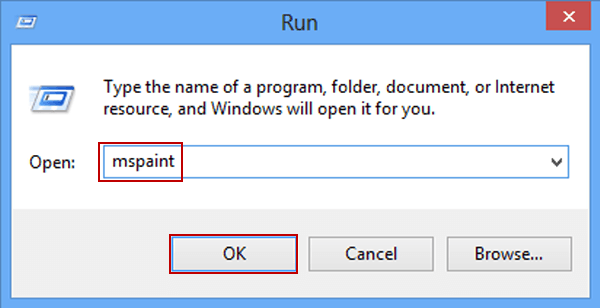 Method 2: Open the app through search.
Step 1: On the Start screen, right-click the bottom left corner to access the Quick Access Menu and choose Search on it.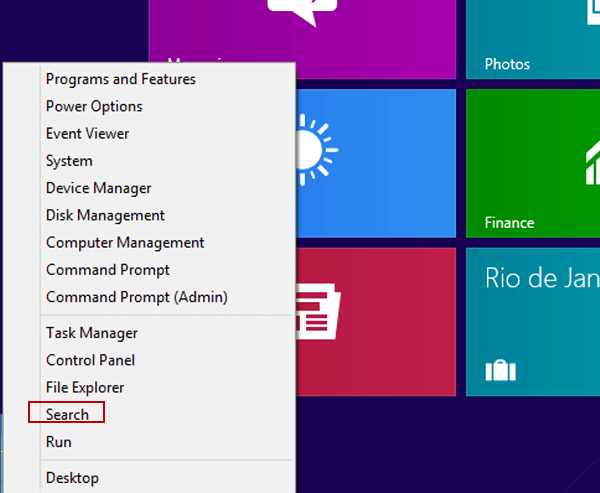 Step 2: Type paint in the box, choose Apps and click Paint in the pop-up result.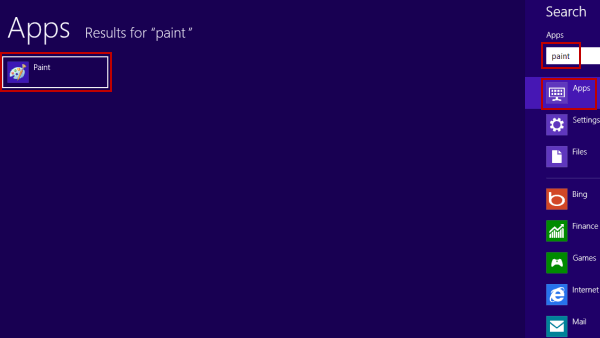 Method 3: Turn on Paint from the Apps screen.
Enter the Apps screen by pressing Windows+Q hotkeys, locate Paint and tap it.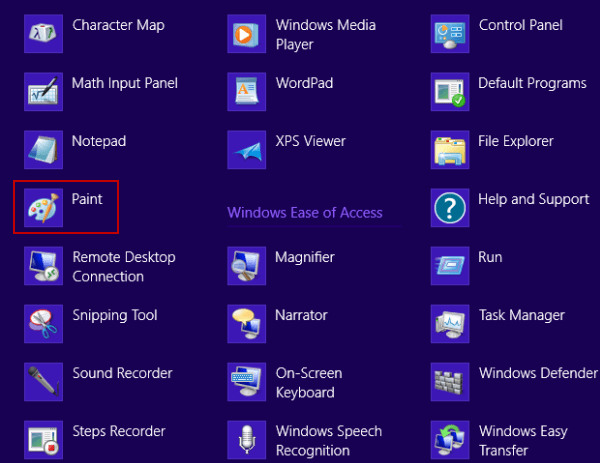 Method 4: Open it by means of Command Prompt.
Step 1: Access the Command Prompt.
Step 2: Type mspaint in the window, and tap Enter.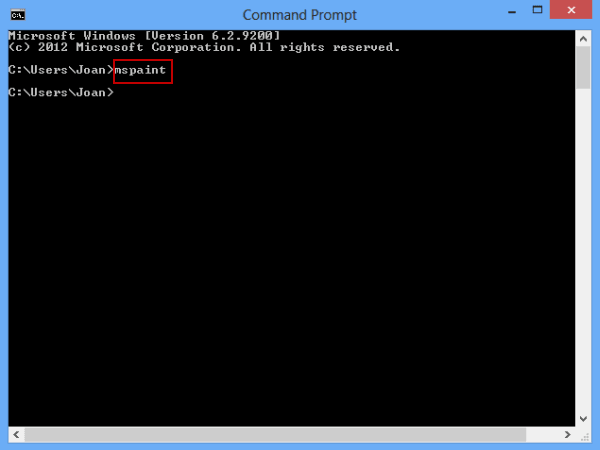 Method 5: Open the Paint through Windows PowerShell.
Step 1: Get into Windows PowerShell by means of a run command. That is, enter powershell and click OK in the Run dialog.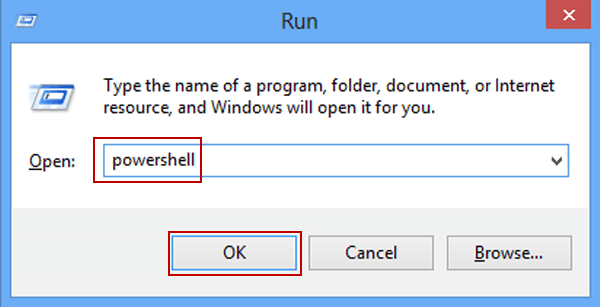 Step 2: Input mspaint in the Windows PowerShell window and press Enter.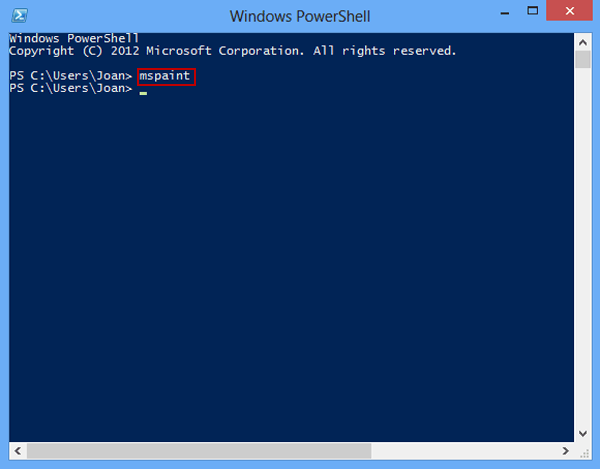 Related Articles: