How to Change Location/Region on Windows 8
Some apps in Windows 8 computer provide users with local information, such as news and weather, for a particular location. Thus, you can change the home location (i.e. region) accordingly in your PC. And this article will tell you how to change location/region by 5 steps.
Video guide on how to change location or region on Windows 8:
Steps to change location/region on Windows 8/8.1 computer:
Step 1: Open the Control Panel.
Step 2: Click Clock, Language, and Region in the Control Panel.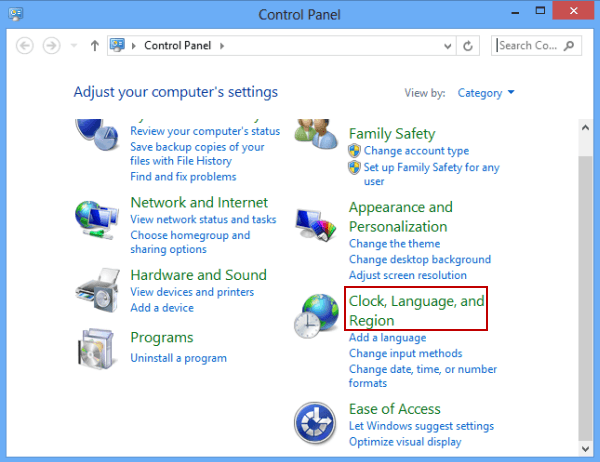 Step 3: Choose Change location option under Region.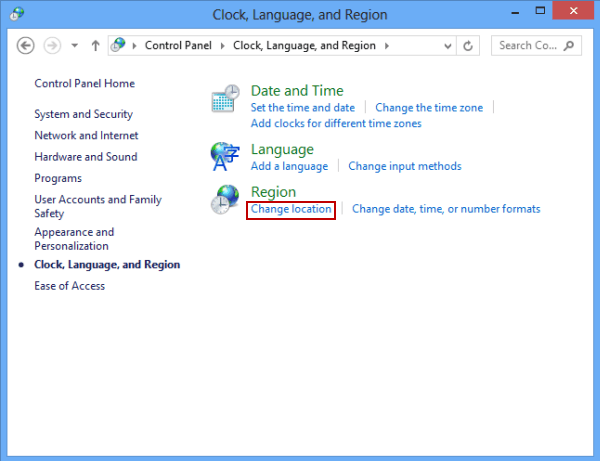 Step 4: In the Location settings of the Region window, tab the location bar and choose a location from the drop-down list.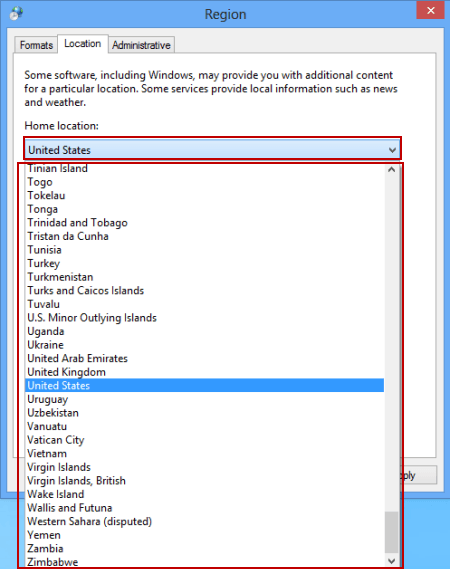 Step 5: Click OK to confirm changing the location to the selected.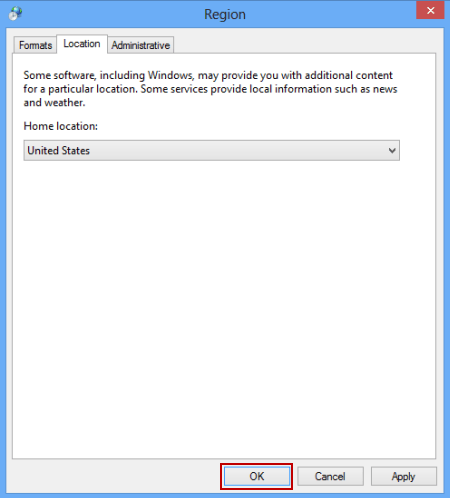 Tips: Suppose you want to finish changing location more quickly, you can directly go to the Region settings by search, which can be used to replace the previous 3 steps of the method above. And the process below is how it works.
Press Windows+F to turn on the Search bar, type change location in the empty box, select Settings and choose Change location setting from the results.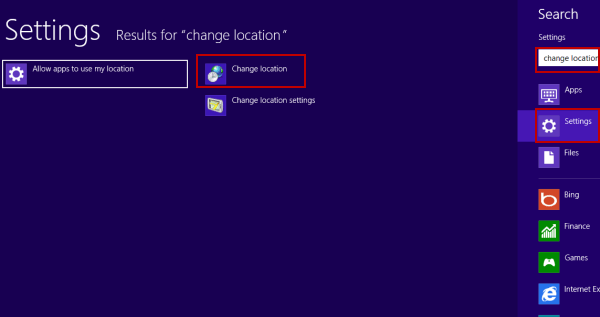 Related Articles: