Change Windows 8 Lock Screen with 2 Steps
If you put up with the default lock screen of your Windows 8 PC, or you would like to change the lock screen picture to another one, only two steps can aid you in achieving your goal. And this text will illustrate them with distinct pictures.
Video guide on how to change Windows 8 lock screen:
2 steps to change Windows 8 lock screen:
Step 1: Open PC settings.
1. On the Start screen (or Metro Interface), move the mouse pointer to the upper right corner to open the Charms Menu and select Settings in it.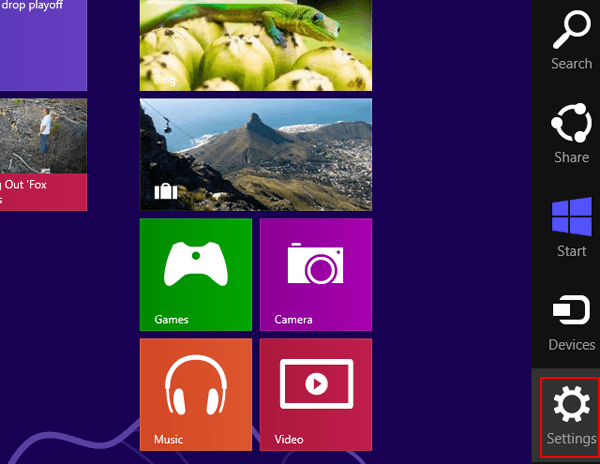 2. In the Settings panel, choose Change PC settings on the lower right.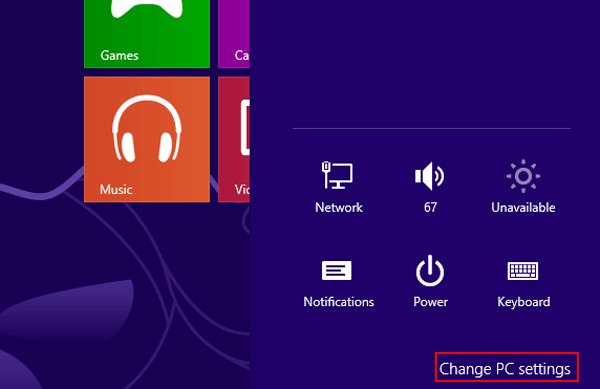 Step 2: Change lock screen in Personalize.
After entering PC settings, in Personalize, choose Lock screen on the top line and then select a picture from the system-provided list.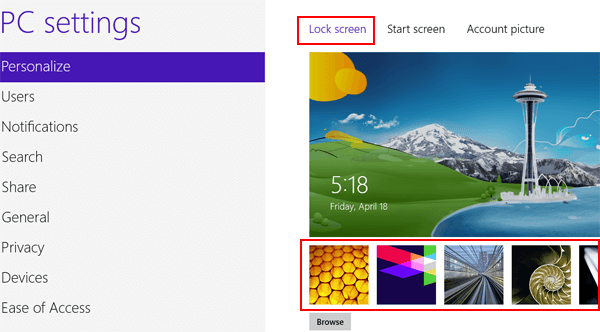 Tips: If you want to change it to a picture of your own, you can make it come ture according to the following instruction.
1. Click Browse to move on to the next procedure.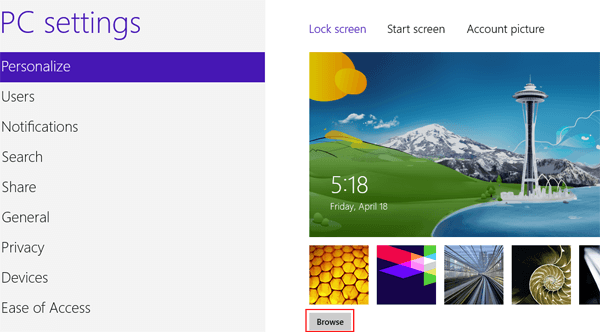 2. You can directly select a photo in the Pictures folder if your pictures are saved there. If not, click Files, select the place where you save the pictures and find the photos.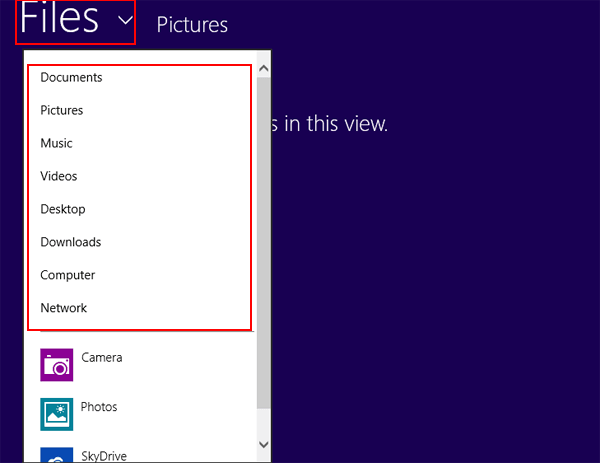 3. Choose a picture you prefer and click Choose image on the bottom right corner.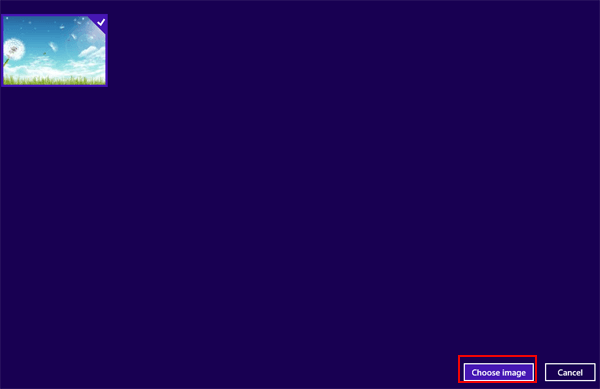 Related Articles: