Start Screen Tiles | How to Change Size in Windows 8/8.1
The tiles on Windows 8 Start screen, like the shortcuts leading to some targets, facilitate users to find and open the apps represented by them. However, out of some personal reasons, you may want to make some modifications to them, such as changing size, changing row number, etc. As a result, this post will focus on the introduction of the method to change size of Start screen tiles in Windows 8/8.1 computer.

Steps to change size of Start screen tiles on Windows 8/8.1:
Step 1: Open Start screen.
Go to desktop, move the mouse pointer to the top right corner or press Windows+C hotkeys to open Charms Menu, and then choose Start in it.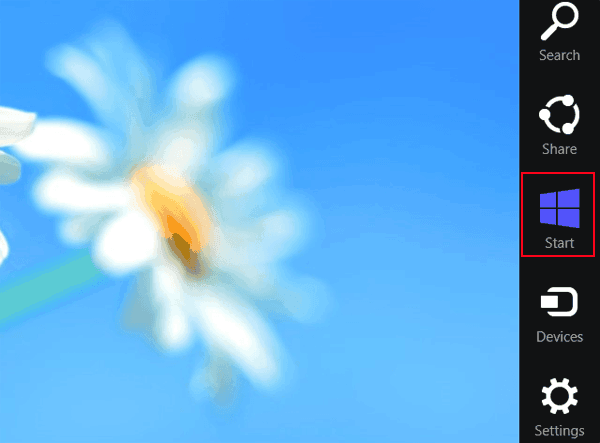 Step 2: Enlarge or reduce one tile at a time.
1. Right-click a large tile and select Smaller on the bottom left of Start screen to reduce its size.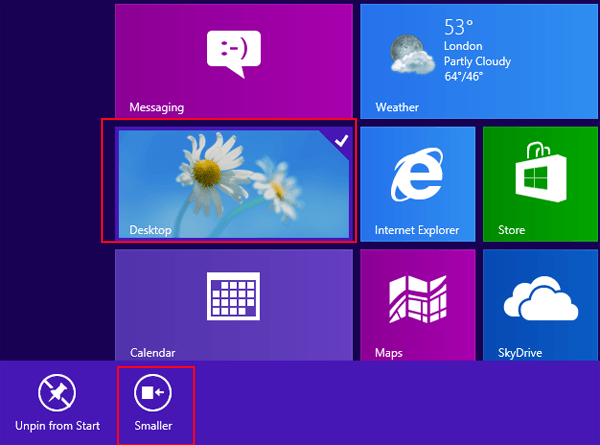 2. Right-tap a small tile and choose Larger to enlarge it.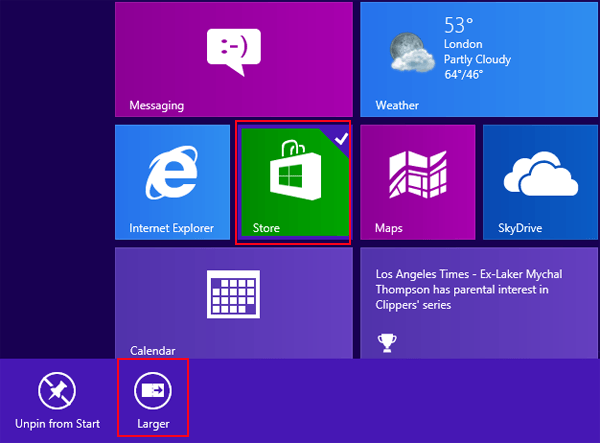 More tips:
1. Change the size of one tile at a time. If you simultaneously select two or more tiles, you won't find Smaller or Larger option. BTW, you can choose Clear selection to deselect them.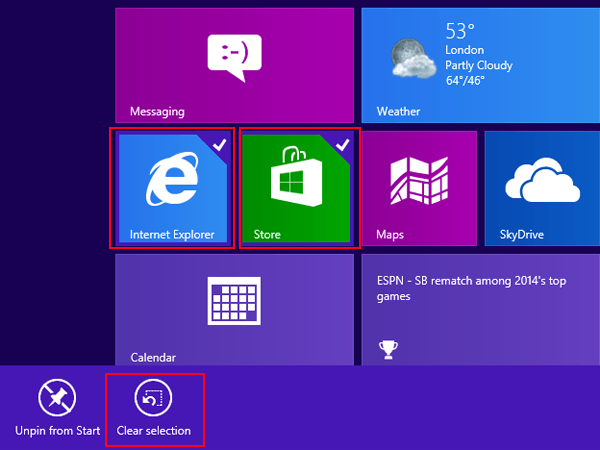 2. The size of some tiles cannot be changed, including that of Maps, SkyDrive Camera and Internet Explorer.

Related Articles: