How to Create A Command Prompt Shortcut on Desktop
With the assistance of Command Prompt, you can make a lot of operations such as opening apps and folders, hide or unhide files and folders, etc. There is no wonder why it is one of the most commonly-used apps in Windows computer. Now that this program is used frequently, creating a shortcut for it can be a good option for most users. Hence, this article illustrates the method to create a Command Prompt shortcut on desktop in Windows 8 step by step.
Video guide on how to create Command Prompt shortcut on Windows 8 desktop:
Steps to create a Command Prompt shortcut on desktop in Win 8/8.1:
Step 1: Create a new text document on the desktop and open it.
Step 2: Type cmd in the new text document.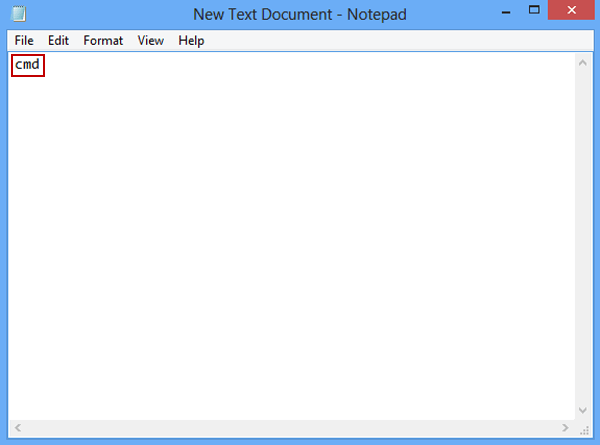 Step 3: Save the document as ".bat" file type.
This step can be further divided into the following two procedures.
1. Click the File tab and choose Save As in the list.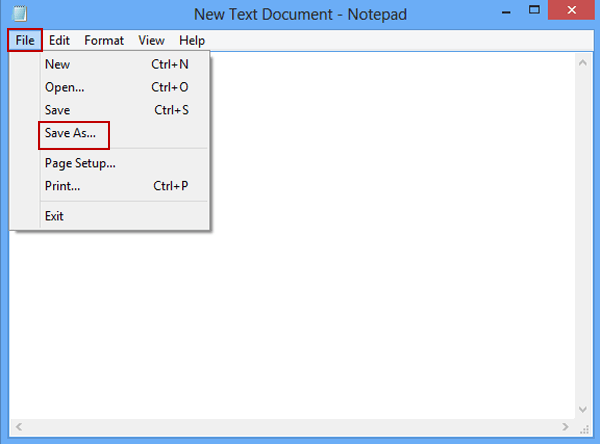 2. Rename the document and manually add ".bat" (without double quotation marks) at the end of the file name, as shown by the following picture. Then, tap Save button.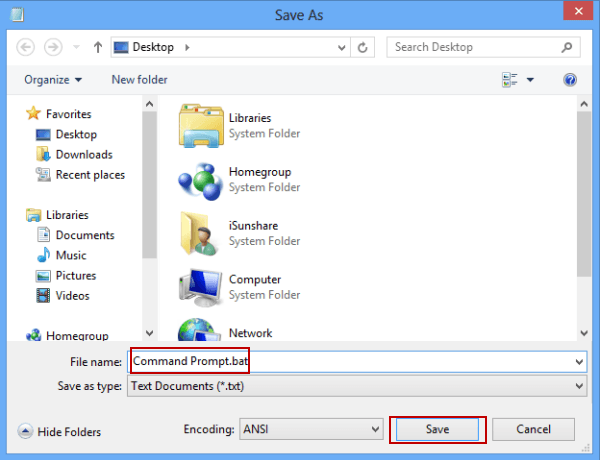 With these three steps, the shortcut for Command Prompt can be successfully created on the desktop, and you can directly open Command Prompt by use of it.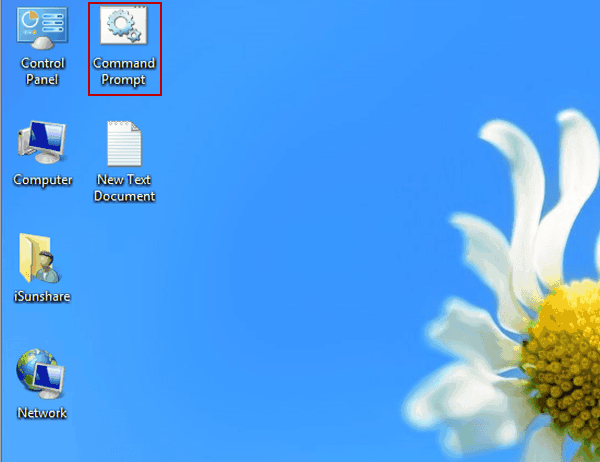 Related Articles: