Make Text Larger on Windows 8/8.1 Computer | What to Do
"How many ways can be used to magnify the text on Windows 8 computer? So far, the method I know is to open the built-in Magnifier, but it is a little inconvenient because I have to open the tool all the time and I need to reopen it whenever I log in my PC. Therefore, if you have other methods which are more advantageous, do let me know. Thanks a lot."
Instead of turning on Magnifier to temporarily enlarge text on your computer, you can amplify text by making related changes in the Personalization settings. And this article will tell you what you can do to realize the goal.
Video guide on how to make text larger on Windows 8 computer:
Two more ways to make text larger on Windows 8/8.1 computer:
Way 1: Change only the text size.
Step 1: Right-tap any blank space on desktop and choose Personalize in the menu to open the Personalization window.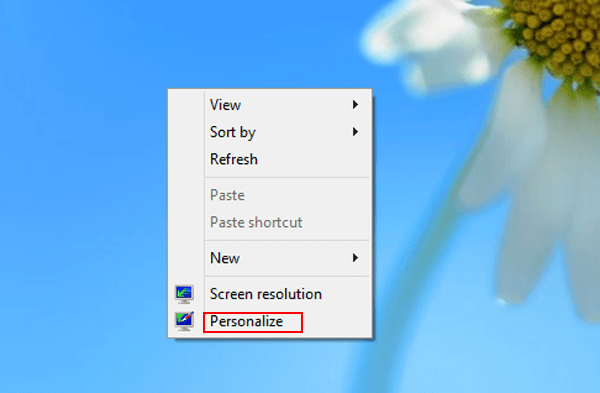 Step 2: In the Personalization window, select Display on the bottom left.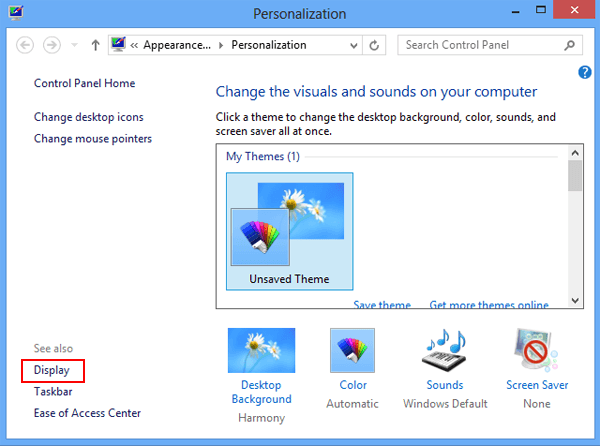 Step 3: As the Display interface opens, under the option of Change only the text size, select a specific item whose text size you want to enlarge from the list where Title bars, Menus, Message boxes, Palette titles, Icons and Tooltips are provided for choice.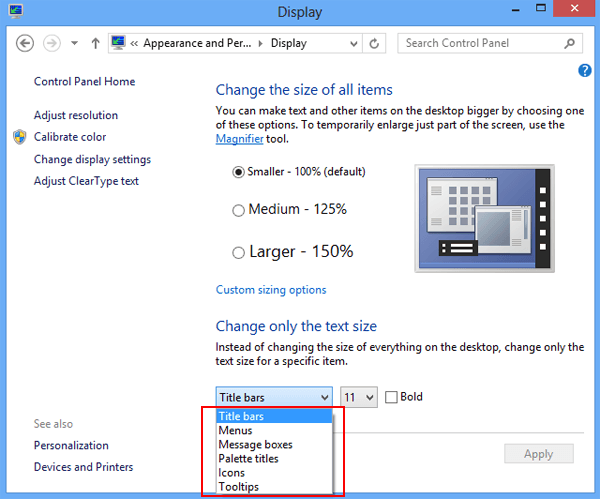 Step 4: On the right side, choose a size in the list.
Regarding to the size, the larger the number is, the bigger the displayed text will be.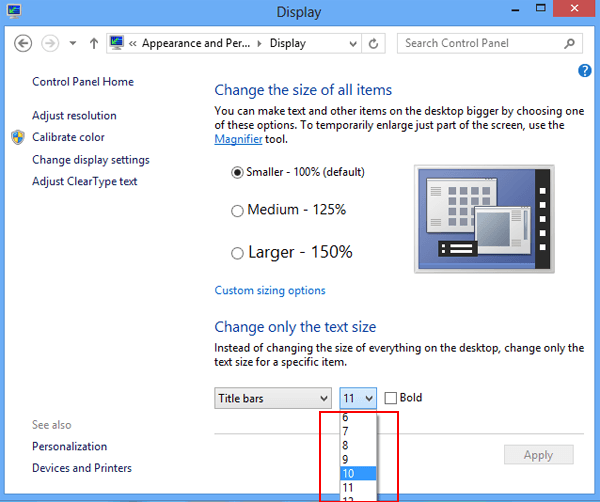 Step 5: Click Apply to confirm the changes.
By the way, before you select Apply, you can also set the text as Bold, as shown in the following picture.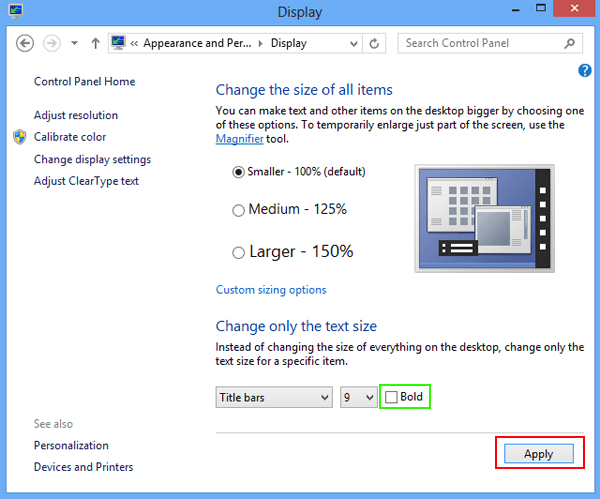 After waiting for a while, the text size will be changed according to the settings.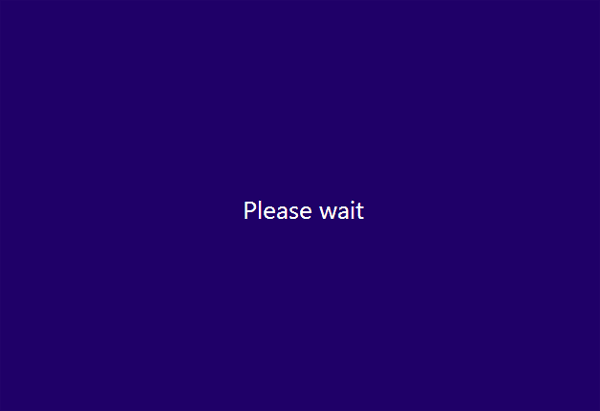 Way 2: Change the size of all items.
Step 1: Open Display window according to the above instruction.
Step 2: Under Change the size of all items, select Medium-125% or Larger-150% and then tap Apply.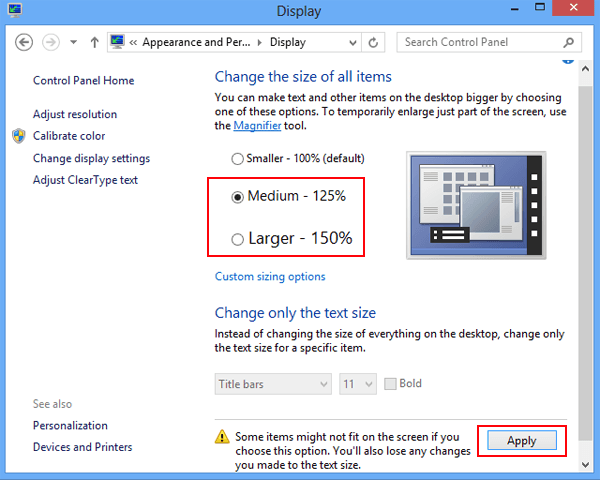 Tips: If you want to customize the size, you can follow the guidance below.
1. Click Custom sizing options.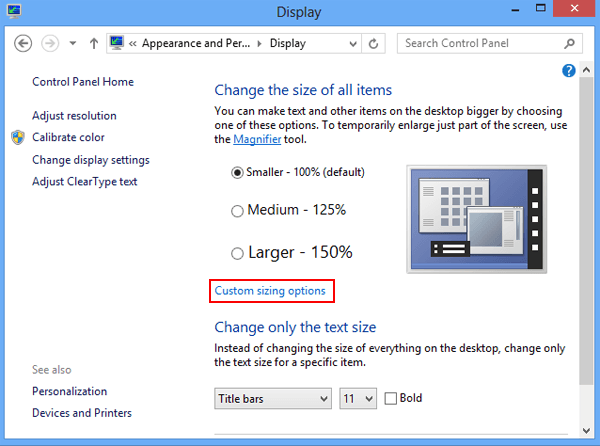 2. When the window of Custom sizing options turns up, click the down arrow and choose a percentage (100%, 125%, 150% or 200%) from the drop-down list. After that, tap OK.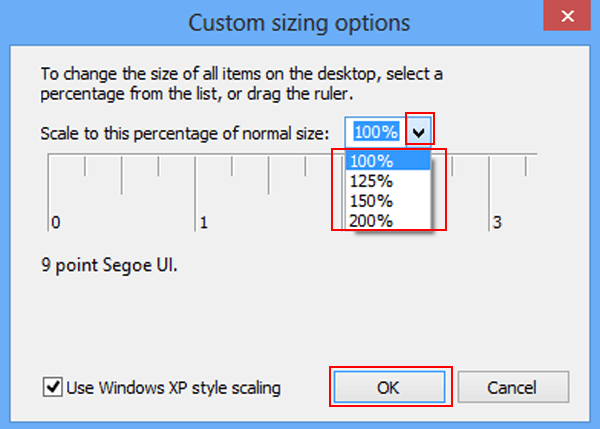 3. Click Apply to assure the changes.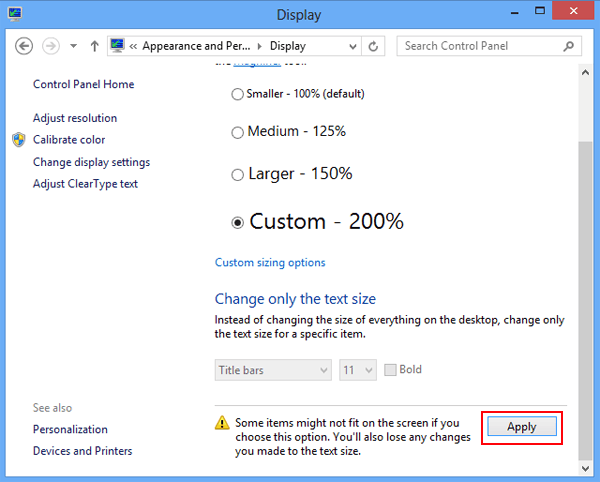 Step 3: In the Microsoft Windows window, select Sign out now to apply the changes.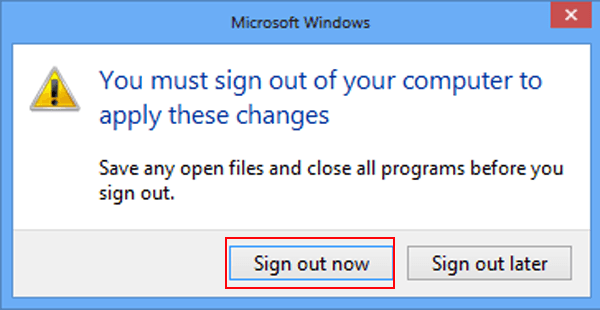 At this moment, you can adopt a method you prefer from the above, and make text larger in your Windows 8/8.1 computer by yourself.
Articles you may be interested: