Where Is Indexing Options in Windows 8/8.1
The Indexing Options (see the following picture) provides index for search function, which enhances the search speed. If you would like to know where it is, this article introduces 2 ways to find it in Windows 8 computer for your better reference.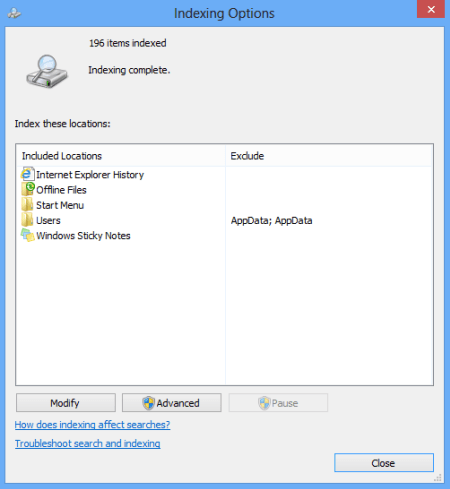 2 methods to find Indexing Options in Windows 8/8.1:
Method 1: Find Indexing Options by search.
Open Search bar by Windows logo key+F hotkeys, type indexing options and choose Settings. Immediately, the Indexing Options shows up on the results page.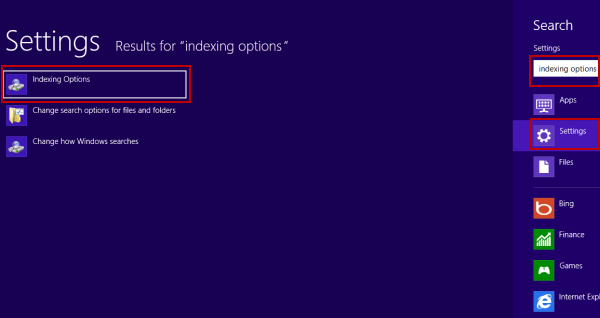 Method 2: Find Indexing Options in Control Panel.
Step 1: Open Control Panel.
Step 2: On the top right corner, enter indexing in the empty search box and the Indexing Options instantly appears in the results.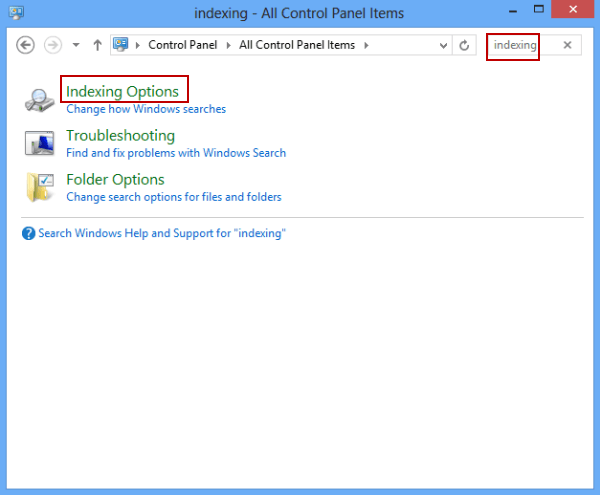 Related Articles: