How to Convert RAR Archive to ZIP Format in WinRAR
When you find the archive format is not right, you can recompress it with archive format you like, or directly convert archive format in WinRAR.
For example, if your archive is RAR format, but you want it to be ZIP format, then you can follow the steps below to convert RAR archive to ZIP format in WinRAR.
Step 1: Run WinRAR in computer.
Step 2: Navigate to the location where the RAR archive saves in Window address bar. And select the RAR archives you want to change archive format.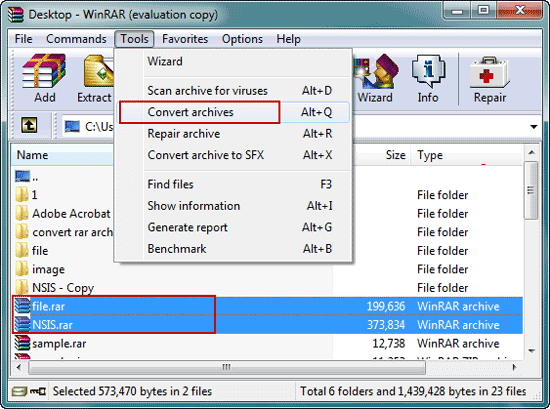 Step 3: In WinRAR menu, choose Tools – Convert archives.
Step 4: Generally in pop-up Convert archives window, there should be the RAR archives in the Archives to convert box.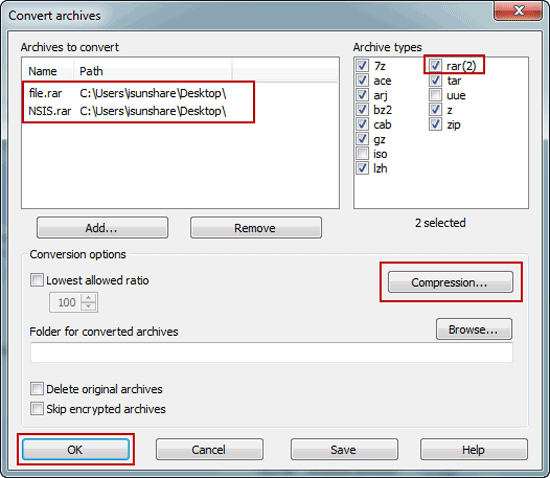 Surely, if you want to convert other archives format, now you can click Add button to import them into "Archives to convert". But please note that, only the appropriate archive types are selected in Archive types, can you see the imported archives in the left side "Archives to convert" box.
Step 5: Click Compression button in "Convert archives" to open Set default compression options dialog.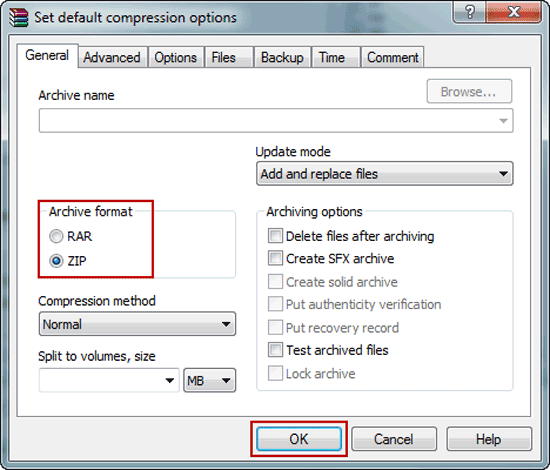 Step 6: In Set default compression options dialog, choose the archive format ZIP, and click OK.
Step 7: Click OK in "Convert archives" window. Then begin converting archives. You can see original RAR archives are extracting and new ZIP archives are creating.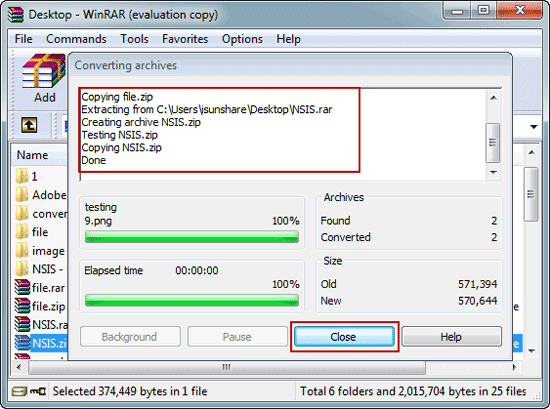 Step 8: When it is completed 100%, click Close button and you would find new zip archive have been created and saved in the same location.
Surely, converting RAR archive to zip file has been finished successfully now. Similarly, above steps also apply to converting other archive formats to ZIP or RAR format, such as 7z, ace, arj, bz2, cab, gz, iso, lzh, tar, z, zip etc.
Related Articles:
How to Remove Password from ZIP File with ZIP File Password Remover How to Repair RAR/ZIP Files after Archive Corrupt or Damage