How to Remove Password from ZIP File with ZIP File Password Remover
If forgot zip password to open, unlock or extract encrypted zip file just after zipping the file and setting password to protect it, whether you want to directly remove password from zip file?
But generally it is not possible. Even though you can do that, probably zip file would be cracked. Do you want your password protected zip file damaged? If I also encounter this problem, I will not choose this way to remove my zip file password. I think I will take another safe and effective utility to help me remove zip forgotten password, even if it would require more steps to do.
The utility for zip password remover I found is ZIP Password Genius. It is effective enough to recover zip password. So if you have decided to take it to remove zip file password, there are something you should do step by step.
Firstly, recover zip password with ZIP Password Genius Standard/Professional.
Secondly, extract zip file with recovered password and get a folder.
Thirdly, add the folder to new zip archive and do not set password to protect it.
About details, please see them step by step in following introductions.
Step 1: Install ZIP Password Genius (Standard) on your computer and run it.
Tips: If you have only one computer to run ZIP Password Genius, ZIP Password Genius Standard would be you appropriate choice. But suppose you have lots of PCs in the same Local Area Network, you can download ZIP Password Genius Professional to enjoy faster zip password recovery speed.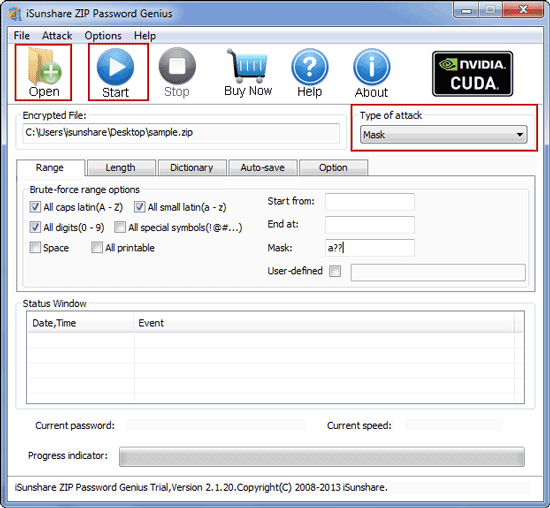 Step 2: Click Open button on ZIP Password Genius toolbar to browse zip file, and import it into the zip password remover tool.
Step 3: Turn to Type of attack, select one from its drop-down list and make detailed password attack settings under it.
Step 4: Click Start button on toolbar again and then recover zip file password successfully.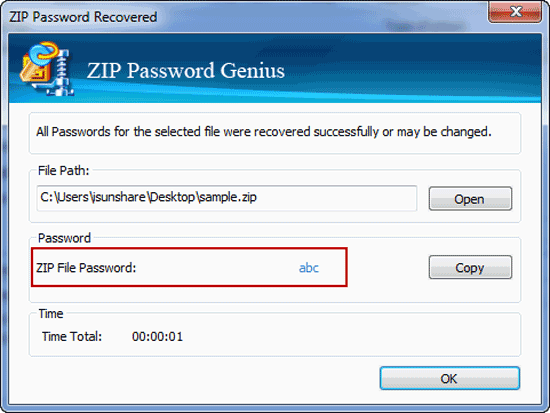 Step 5: Extract zip file with WinRAR, WinZip or 7Zip.
Now we open zip file in WinRAR. Click Extract to button on toolbar.
When a dialog pops up, click OK to confirm location that would save folder after extraction.
Then when another dialog asks for a password, please enter zip file password you just get with ZIP Password Genius.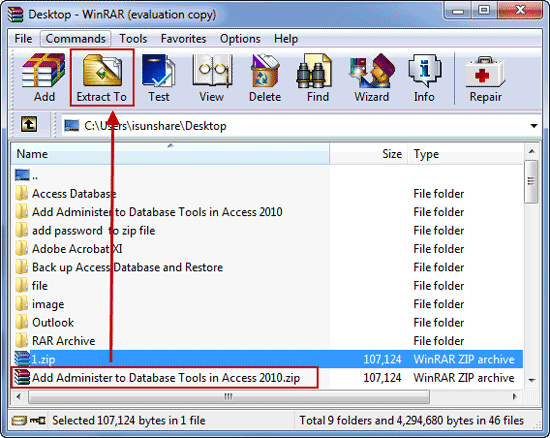 Tip: How to Unzip a Password Protected ZIP File
Step 6: Remove ZIP password by creating new zip archive without password protection.
Run WinRAR, and navigate to the folder extracting from encrypted zip file in step 5. Select the folder and click Add button on toolbar. In Archive name and parameters window, choose archive format zip, confirm archive name and its path, and click OK to create new zip file without password protection.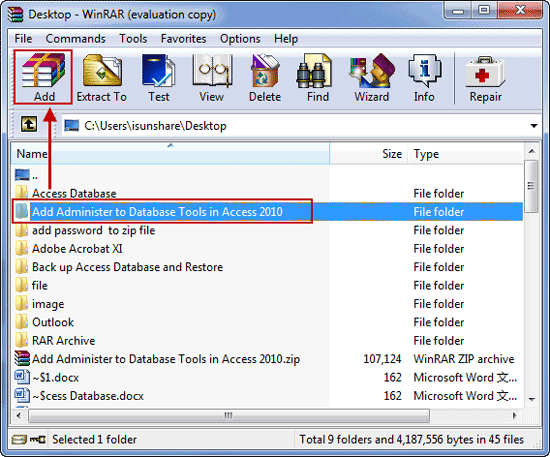 From then on, you could take new zip file instead of original one you forgot password. Therefore, we can say you have removed forgotten zip password from zip file with zip password remover.
Related Articles:
How to Set, Manage or Remove User-Level Security from MDB File in Access 2010 How to Convert RAR Archive to ZIP Format in WinRAR