How to Grant Permission of A Folder to Win 7 Users or Groups
Granting permission of a folder to users or groups indicates that the user or group can access, modify and even remove the folder. So when you can not  access a folder in Windows 7 computer, you must know how to grant permission to the user by which you get into the computer. As a result, in the following part, the concrete procedures of granting permission of a folder to Window 7 users or groups are illustrated in detail.
Step 1: Right click a folder and choose Properties in the context menu. In order to make the whole process more understandable, a folder named as Texts is taken as an instance.
Step 2: Select Security in the Text Properties window and click Edit.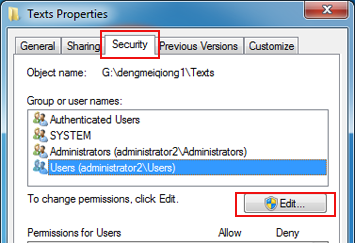 Step 3: Choose the Users which you want to give permissions to under the list of Group or user names, and select permissions including Full control, Modify, Read & execute, List folder contents, Read, etc under Allow option. Then click OK to save the setting in the computer.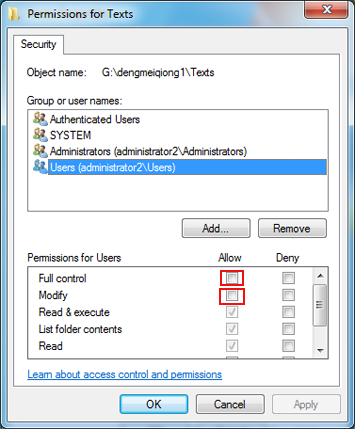 After successfully getting the permissions, you have the right to access and modify the content of the folder. Now, do you have the intention to apply this approach? Just have a try and see whether it works in your computer.
Related Articles:
How to Set VMware to Boot from ISO Image File The Advantages of UEFI BIOS