How to Remove Unwanted Apps from Windows 8 PC/Laptop/Tablet
If you often use computer, you would find there are more and more apps existing in computer because of different kinds of reasons. Especially in Windows 8 PC/laptop/tablet, Store makes apps installation become easier. But we always could find some of them are not necessary for computer use. Install apps is so easy, how is uninstalling or remove unwanted apps from Windows 8?
Now please follow this passage to do with these methods:
Method 1: Uninstall Apps on Windows 8 Start Screen
Step 1: Start Windows 8 and head to Start Screen
Step 2: Find the app you wish to delete and right click on it.
After you click, the app will have a small tick at the bottom of Start Screen.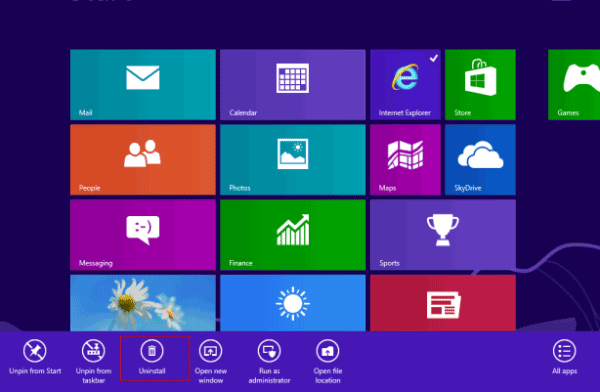 Tips: Installed apps should have a "tile" on the Start Screen, if it is not there, then use Search in the Charms Bar to find it.
Step 3: Click "Uninstall" to remove the app from Windows 8.
Method 2: Uninstall Apps in Windows 8 Control Panel
1. Access Control Panel in Windows 8
Tips: Three Ways to Access Control Panel in Windows 8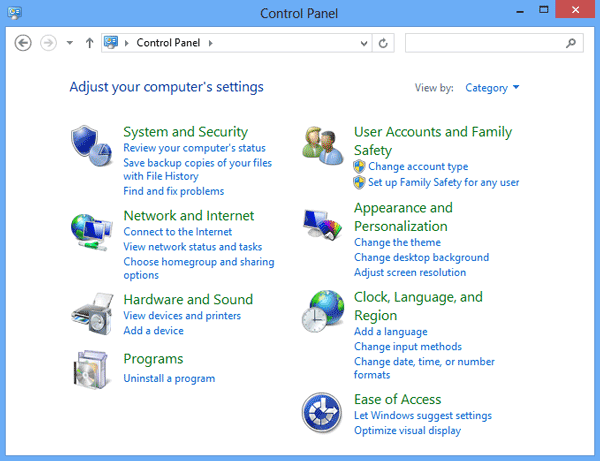 2. Click to Select "Programs" – "Uninstall a program".
3. In the "Uninstall or change a program" window, select the app you want to uninstall and double-click it to delete it.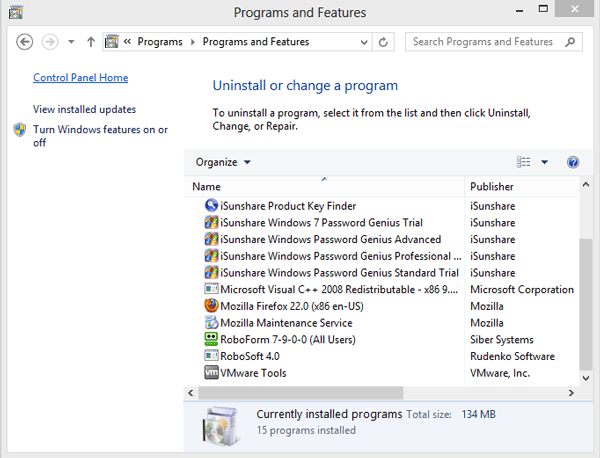 Few seconds later, it will be deleted from Windows 8 PC, laptop or tablet.
Method 3: Delete Apps Manually in Windows 8
If you couldn't uninstall apps in Windows with above two methods, you still can uninstall apps by deleting app root files forcibly.
Step 1: Find the app shortcut and right click it, select Properties.
Step 2: Select the Shortcut and find Target, and then copy it.
Step 3: Paste it on address bar, and press Enter to access its file.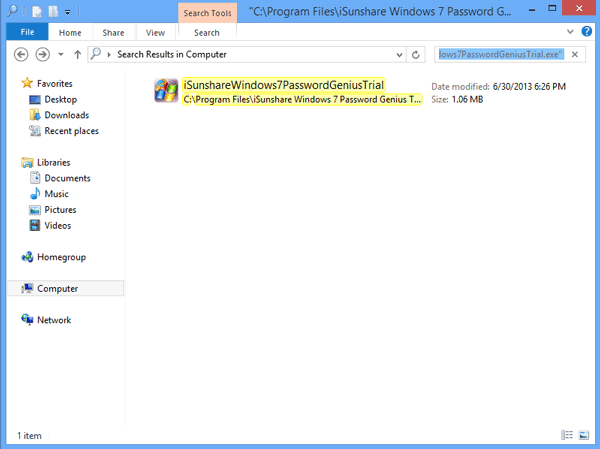 Step 4: Click button to return back to previous level, find its root file and delete it.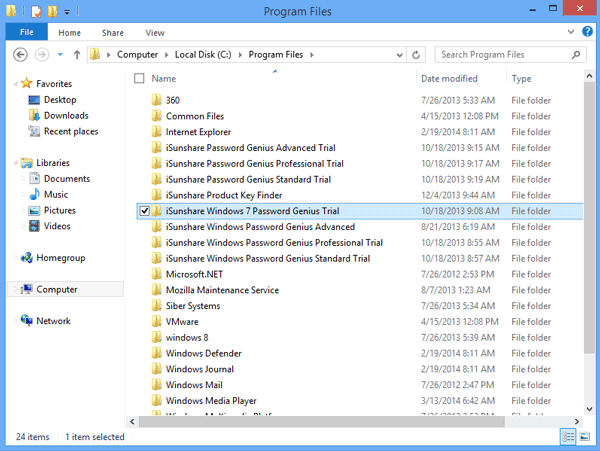 Besides these methods, professional tools are made to uninstall apps in Windows 8. But suggest only when couldn't do apps uninstallation with above methods, select tool to forcibly remove Windows 8 apps.
Related Articles:
How to Lock Apps on PC with Windows 7 How to Boot Surface PC Tablet from USB Device