How to Unprotect Excel Worksheet 2010 without Password
I am trying my best to make Excel worksheet editable, but password which protects sheet always cannot be found. How can I unprotect excel worksheet 2010 at this moment I don't know the password?
Because of password protecting excel worksheet, we are unable to edit cells or data in excel worksheet as we like. So in order to make it come true, find out protected excel worksheet password to unprotect it is necessary now.
Unprotect Excel Worksheet with VBA Codes Free
Find excel worksheet protection password with VBA, and then you can use it to unprotect excel worksheet.
Tips: It won't work if excel worksheet is locked with open password. If you really face this problem, you should recover excel open password to open excel workbook first. Otherwise, you can't run VBA code to unprotect worksheet.
Step 1: Double click password protected excel file to open it.
If you see a dialog pops up and ask you to type a password, the excel workbook must have been encrypted with open password. If not, go on with followings.
Step 2: Press Alt + F11 to run Microsoft Visual Basic for Applications.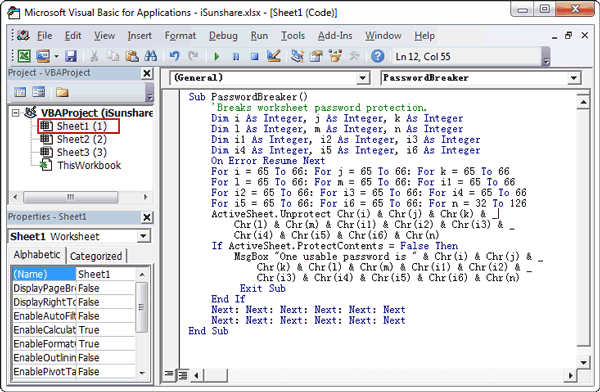 Step 3: Choose the worksheet you want to unprotect and enter codes in the white space in VBA editor window.
Just type codes like that in picture below, don't change anything.
Step 4: Press F5 to run VBA codes. Then you will get the excel password in pop-up dialog just about few minutes later.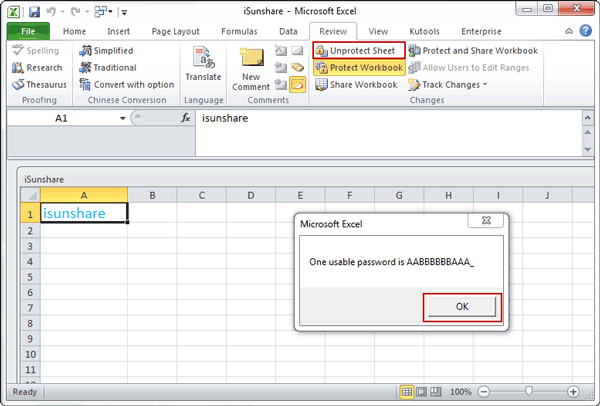 Step 5: Click OK to unprotect Excel Worksheet.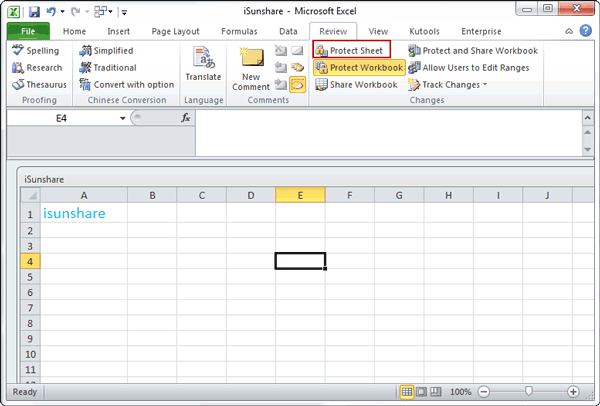 Now you can make any changes on this worksheet, such as edit cells or content.
Do you want more ways to unprotect excel worksheet without password? Actually, besides VBA code, powerful iSunshare Workbook Unprotect Genius also could unprotect workbook and worksheet easier by removing forgotten protection password with only one click.
Related Articles:
How to Install SQL Server 2012 in Windows 7/8 Virtual Machine How Does Data Recovery from Sony Memory Card