Restore Gateway Laptop to Factory Default Settings without CD
When there are problems in Gateway laptop we couldn't solve it, or when we want to get a fresh system environment, restore laptop to factory default settings is a good choice.
And generally Windows CD includes system recovery disc for laptop factory reset. However, if without Windows CD, how to restore Gateway laptop to factory default?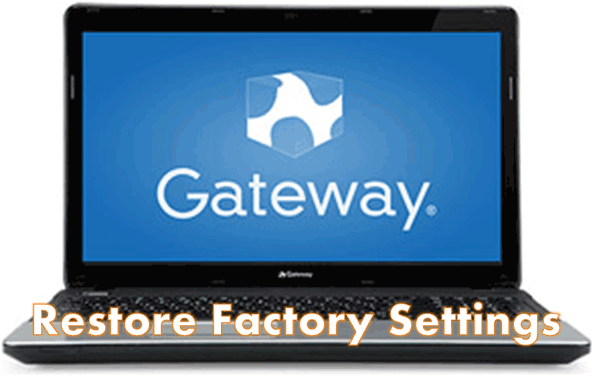 1. Restore Gateway laptop to default settings with system recovery tool
When you still could access Gateway laptop, click "Start" – "All Programs" – "Gateway Recovery Centre", and there is "System Recovery". Click it and laptop would automatically enter system restore interface.
2. Restore Gateway laptop in Windows safe mode
Start Gateway laptop, and when you see "Gateway" logo, keep on pressing F8. And choose "Restore Computer" in pop-up menu. System restore window appears. Click Next and follow wizard to restore laptop to default settings.
Tips:
There are no settings directly for "Restore to factory settings", only system backup and restore available.
If Gateway has been reinstalled with Windows operational system, it will not restore to factory default settings.
So we need to backup system for Gateway laptop previously. If not, reinstall Windows for it.
Related Articles:
How Do I Reset My HP Laptop with Windows 7 to Factory Settings Sony Vaio Laptop Restore Factory Settings