Why Cannot Print PDF Files Successfully on Windows 7 Computer
Problem:
I have an HP Laserjet 1300N/Adobe PDF printer and a Windows 7 desktop PC. I just have printed Word documents fine, but when I try to print PDFs, nothing happens. What could be the reason? How can I print PDF file successfully?
Reason 1:
There are always errors when we try to print Word as PDF format. Word document cannot be converted to PDF. With several analyses, we know that it is probably the font problem.
Solution 1:
Open Word document, and save it as PDF file first.
Open PDF file in Adobe Acrobat or Adobe Reader, then print it.
Solution 2:
1. Access to Control Panel by clicking Start – Control Panel.
2. Open Hardware and Sound – View devices and printers.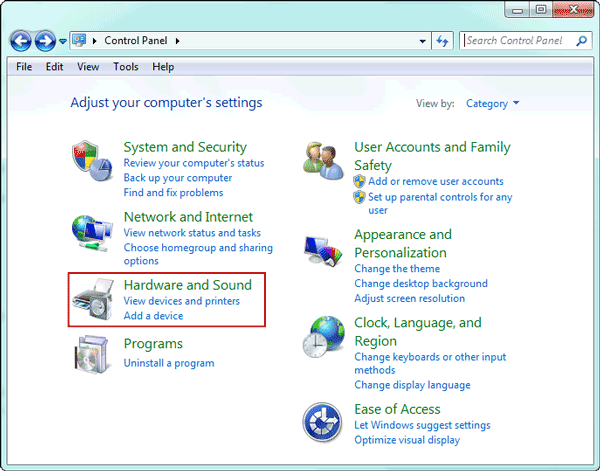 3. Right click Adobe PDF printer to open Printing preferences.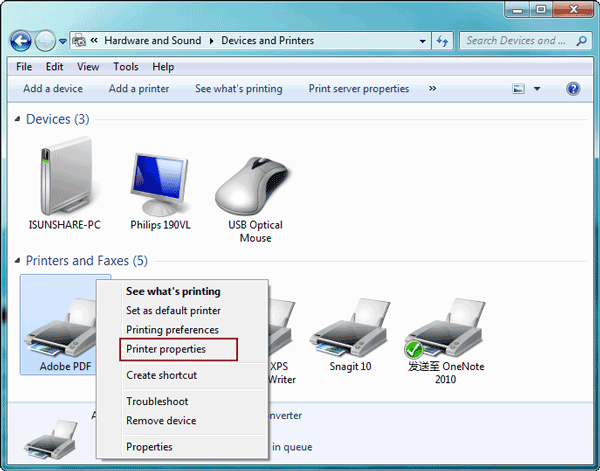 4. Uncheck "do not use document fonts". Click OK.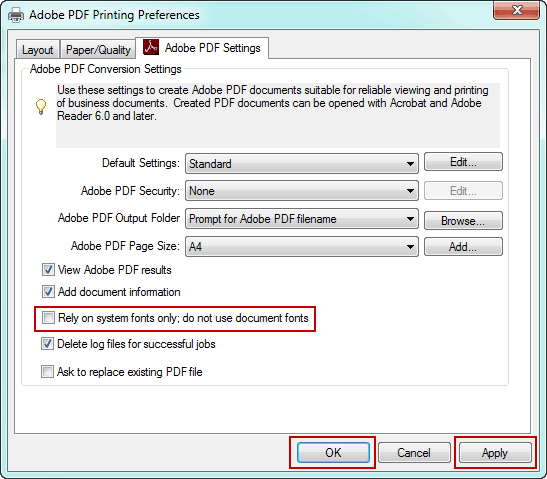 Reason 2:
When you can successfully print Word document, and cannot print PDF file, that may be because of PDF reader.
Solution:
To get started, you need to install the software to read PDF files, such as Adobe Acrobat Reader or any other. Then open the PDF file in the program and from there, select your printer and print the file. Everything should be printed.
Download PDF reader software, Adobe Reader or Adobe Acrobat Pro.
Install PDF reader software. And restart computer, open PDF file then print it.
Reason 3:
PDF file is restricted printing. So print is not available unless you know the password to remove PDF restriction.
Solution:
1. Click Protection icon and choose "Remove Security".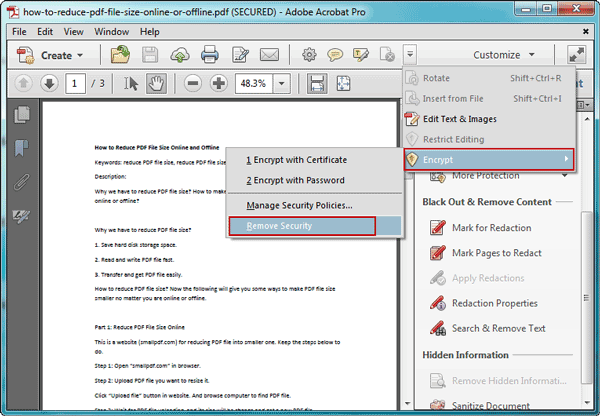 2. Type permission password in pop-up dialog. Click OK.

3. Click File – Print to print selected PDF file.
Tips: How to Remove PDF Security Password with PDF Password Removal Tool
Make a conclusion about steps to solve the problem cannot successfully print PDF file:
Step 1: Check if it is printer problem, whether Word document can be printed.
Step 2: Check if PDF file is available to be printed.
Open PDF file in Adobe Reader or Adobe Acrobat Pro. Click File – Properties to open document properties.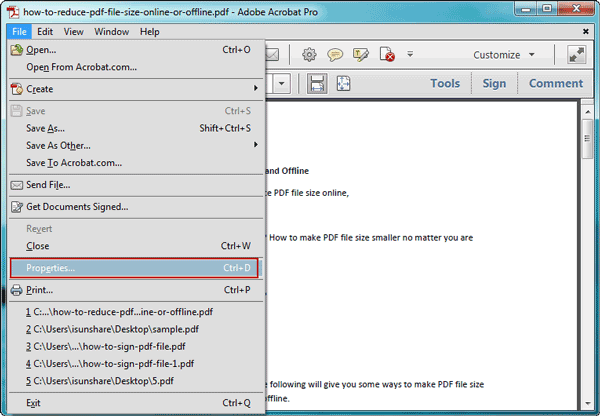 Then choose Security to see if printing is allowed. If it is not allowed, you should remove security from PDF file first, and then it can be printed.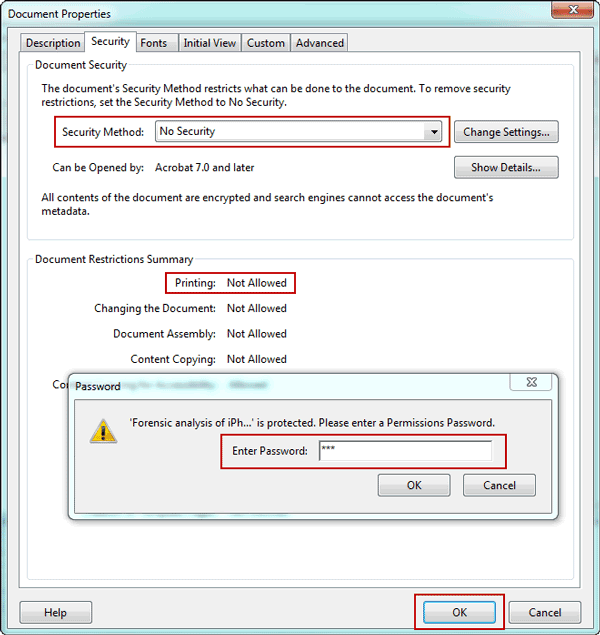 Step 3: Check PDF software.
After above two steps, you should check PDF software. Reinstall PDF software, and restart computer. Open PDF file and print it.
Step 4: If you are preparing to print Word document to PDF, probably it is because of fonts besides printer or PDF software.
Related Articles:
How to Save and Print a Web Page to PDF in Chrome/Firefox/IE How to Remove or Delete Digital Signature from PDF Document