5 Ways to Open Sticky Notes in Windows 10
The article illustrates five commonly-used methods to open Sticky Notes on Windows 10 computer.
Video guide on how to open Sticky Notes in Windows 10:
5 ways to open Sticky Notes in Windows 10:
Way 1: Open it in Start Menu.
Click the Start button to display the Start Menu, and then choose Sticky Notes.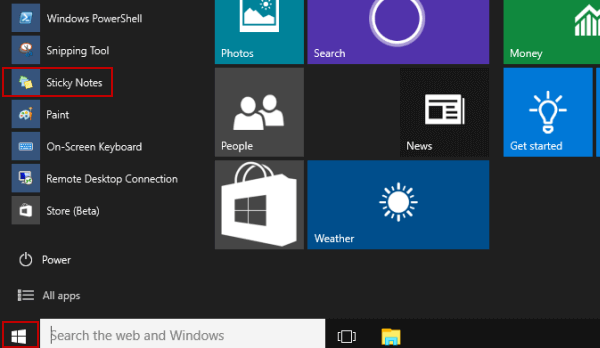 Way 2: Turn it on by searching.
Type sticky in the search box and select Sticky Notes in the result.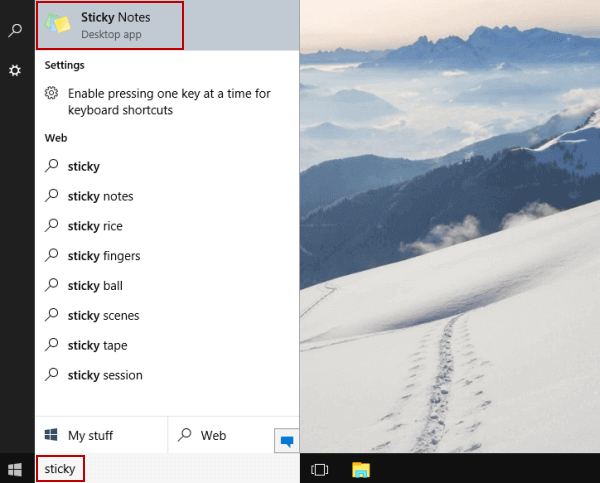 Way 3: Open it via Run.
Press Windows+R to show the Run dialog, input stikynot and tap OK.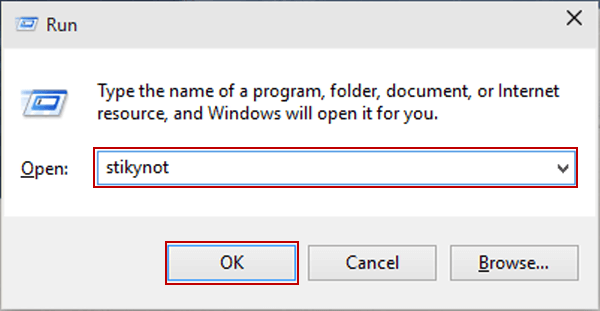 Way 4: Turn it on from Windows PowerShell.
Step 1: Access Windows PowerShell from the Start Menu.
Step 2: Type stikynot and press Enter.

Way 5: Open it via CMD.
Step 1: Turn on Command Prompt.
Step 2: Input stikynot.exe and hit Enter.

Tip: If you use Sticky Notes frequently, you can create its shortcut on the desktop. For more info, please refer to Create Sticky Note Shortcut on Windows 10 Desktop.
Related Articles: