How to Change Default Programs on Windows 10
The article illustrates the two methods to change Windows 10 default programs (e.g. IE, Music and more) in detail.
Video guide on how to change default apps in Windows 10:
2 ways to change default programs on Windows 10:
Way 1: Change default apps in Settings.
Step 1: Click the bottom-left Start button and tap Settings in the Start Menu.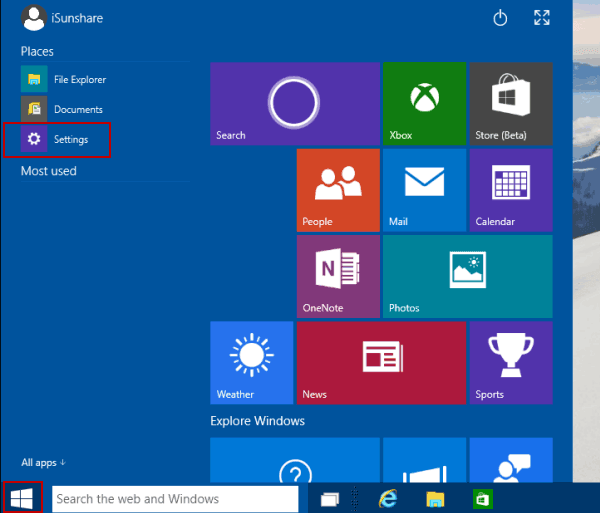 Step 2: Open System in Settings.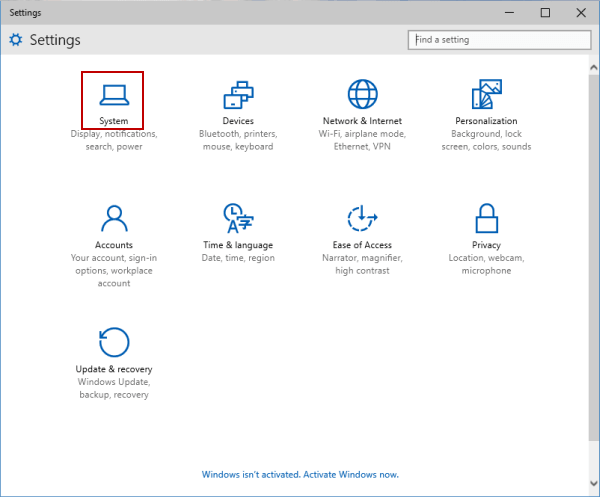 Step 3: Enter Defaults, click a default app and choose another program in the pop-up menu.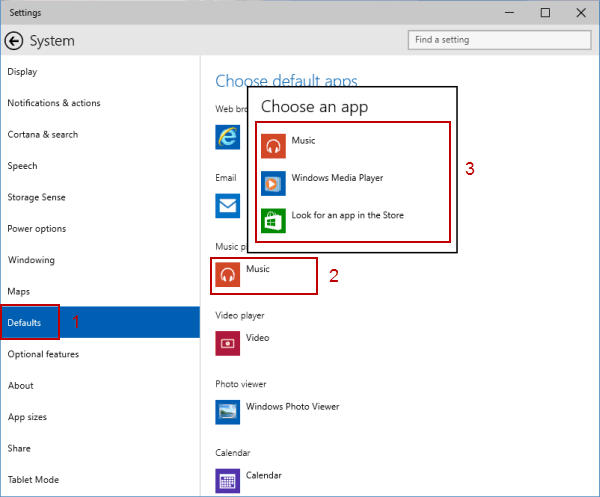 Tip: If your PC is running Windows 10 Technical Preview, you can find Defaults in PC settings/Search and apps.
Way 2: Change default programs in Control Panel.
Step 1: Open Control Panel.
Step 2: Type program in the top-right search box and tap Set your default programs in the result.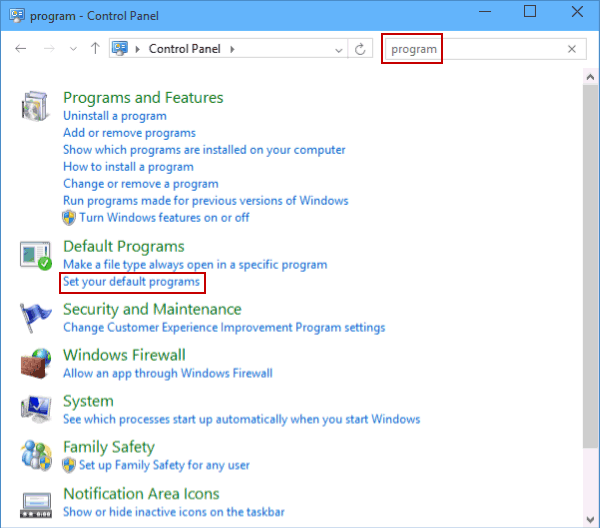 Step 3: Select a program from the Programs list and tap Set this program as default.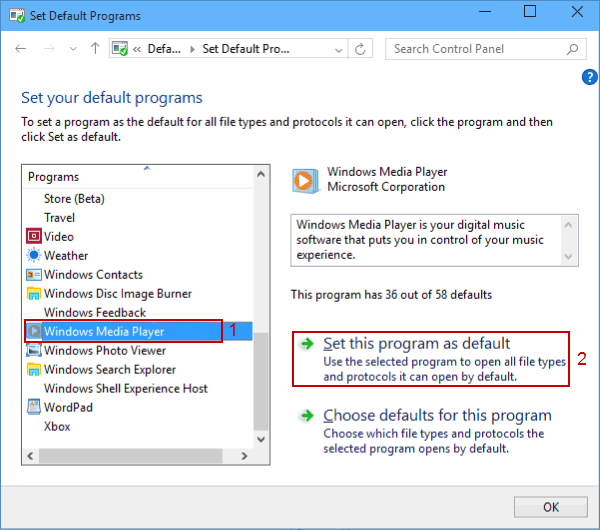 Related Articles: