How Do I Make IE My Default Browser in Windows 8/8.1
"Hi, guys. There are several web browsers in my Windows 8 PC, including Firefox, Internet Explorer and Google Chrome, but I want to make IE my default browser. Could you kindly tell me how to do that?"
Video guide on how to make IE my default browser in Windows 8:
The following three steps can assist you to efficiently make IE your default browser.
Steps to make IE default browser in Windows 8/8.1:
Step 1: Open Control Panel.
Right-click the bottom left corner on the desktop, and choose Control Panel on the pop-up Quick Access Menu.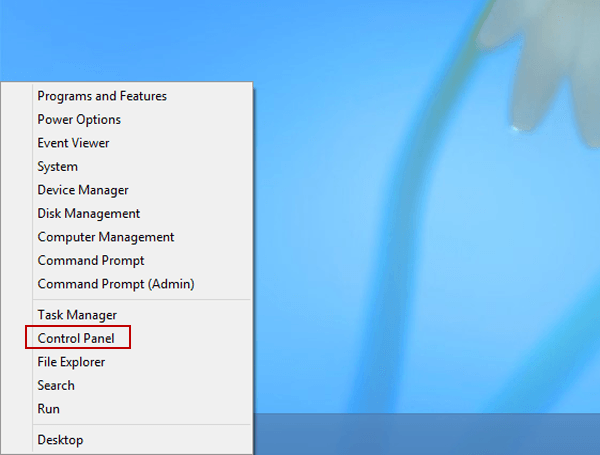 Step 2: Find and access the setting called "Set your default programs".
Input default (or default programs) in the top-right search box, and tap Set your default programs in the results.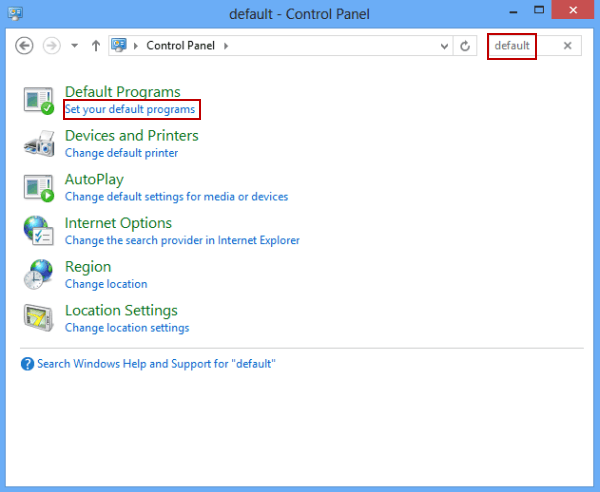 Step 3: Set IE as default browser.
In the Set Default Programs window, select Internet Explorer in the programs list, choose Set this program as default and click OK.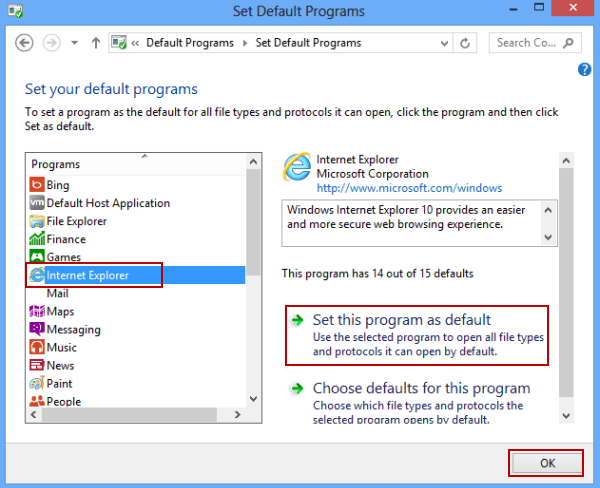 Related Articles: